3 Stocks to Buy During a Stock Market Crash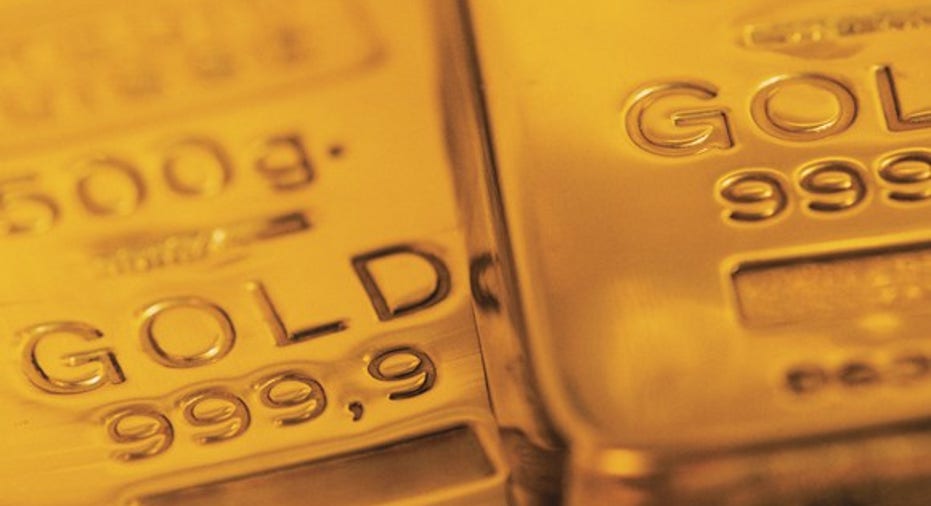 A stock market crash is inevitable, but it can also be the perfect time to invest. Stock market crashes, which are driven by panicked investors, are defined as quick drops of 50% or more from a previous high. Since 1950, the S&P 500 has had just one -- the Great Recession. But when the next one comes around, these three stocks will have you prepared.
Don't panic! A stock market crash is the perfect opportunity to go shopping. Image source: Getty Images.
Johnson & Johnson
One of the smartest moves you can make when the stock market is plunging is to add companies to your portfolio whose business and products perform well irrespective of economic growth or consumer spending. One such company that comes to mind is healthcare conglomerate Johnson & Johnson (NYSE: JNJ).
Johnson & Johnson is actually built upon more than 250 subsidiaries, and its revenue is divided pretty equally into three operating segments: consumer-health products, medical devices, and pharmaceuticals. Each division brings something to the table that makes J&J worth owning through both the good times and the bad.
Its consumer-health products segment is slow growing, but it offers highly predictable cash flow and brand-name products with strong pricing power. The medical-device segment has also recently been growing slowly, but it brings long-term growth potential to the table with the elderly population in America expected to nearly double between 2012 and 2050. Lastly, branded pharmaceutical products only have a finite patent life, but they provide growth and gross margin to the equation.
Johnson & Johnson also thrives because illness has no boundaries. People can't choose not to get sick, or not to need a hip replacement because the stock market is falling. When consumers need medical care, J&J's products are there. That's great news for patients, and fantastic news for investors looking for a solid dividend stock with reliable cash flow.
Image source: Getty Images.
American Water Works
Businesses that provide basic-needs goods and services, such as water or electric utilities, should also be strongly considered during a stock market crash. A company that could be worth digging into in such an instance is American Water Works (NYSE: AWK).
American Water Works is the largest publicly traded water and wastewater service provider in the United States. It currently provides service to about 15 million people across 47 U.S. states and Ontario, Canada. Its large size makes it relatively easy for American Water Works to scale up its business and grow by acquisition.In 2016, based on the company's third-quarter report, American Water Works will add about 78,500 customers to the fold through M&A.
And of course, the fact that water is a basic necessity of life means a rising or falling stock market is probably going to have very minimal bearing on consumers' water usage. This leads to very consistent and predictable cash flow, which Wall Street and investors love.
Also working in American Water Works' favor is that a vast majority of its water business is regulated. Though a regulated market means the company would need to seek and gain approval before increasing its prices, it also means American Water Works has minimal exposure to the unregulated market, where pricing can fluctuate.
Again, we're tying back into the concept of predictability, and American Water Works has very predictable growth and cash-flow generation. Add a 2.1% dividend yield to boot, and you have an investment that could weather a stock market crash like a champ.
Image source: Getty Images.
Royal Gold
Another worthwhile stock to consider when the market is plunging is Royal Gold (NASDAQ: RGLD). In general, physical gold is a safe-haven investment when uncertainty and panic are peaking. This means companies involved in the production of gold could benefit even more than the physical metal itself.
What makes Royal Gold so intriguing is that it isn't like traditional mining companies that spend big bucks to develop mines, and then take years to recoup their investments. Royal Gold is a royalty and streaming company that provides large sums of capital to gold miners in exchange for a life-of-mine or long-term contract allowing it the opportunity to buy a percentage of production at well below market costs.
In its first-quarter results for fiscal 2017, Royal Gold reported an all-in sustaining cost of just $352 per ounce, or nearly an $850 per-ounce margin based on the current price of gold. This huge buffer is a gigantic margin of safety that should allow investors to sleep better at night.
Royal Gold is also not reliant on a single mine or two to meet its quarterly expectations. The company has more than a half-dozen principal-producing mines, meaning if production concerns arise, it won't wreck Royal Gold's quarter. Though 88% of its revenue derives from its gold royalties and stream, it also has ties to silver, copper, lead, and zinc, which can pad its pocketbook.
A stock market crash isn't a time to panic. With careful planning and a level head, you could nab some top-notch stocks that'll power your portfolio for years to come.
10 stocks we like better than Johnson and Johnson When investing geniuses David and Tom Gardner have a stock tip, it can pay to listen. After all, the newsletter they have run for over a decade, Motley Fool Stock Advisor, has tripled the market.*
David and Tom just revealed what they believe are the 10 best stocks for investors to buy right now... and Johnson and Johnson wasn't one of them! That's right -- they think these 10 stocks are even better buys.
Click here to learn about these picks!
*Stock Advisor returns as of January 4, 2017
Sean Williamshas no material interest in any companies mentioned in this article. You can follow him on CAPS under the screen nameTMFUltraLong, and check him out on Twitter, where he goes by the handle@TMFUltraLong.The Motley Fool recommends Johnson and Johnson. The Motley Fool has a disclosure policy.