3 Stocks to Avoid in Biotech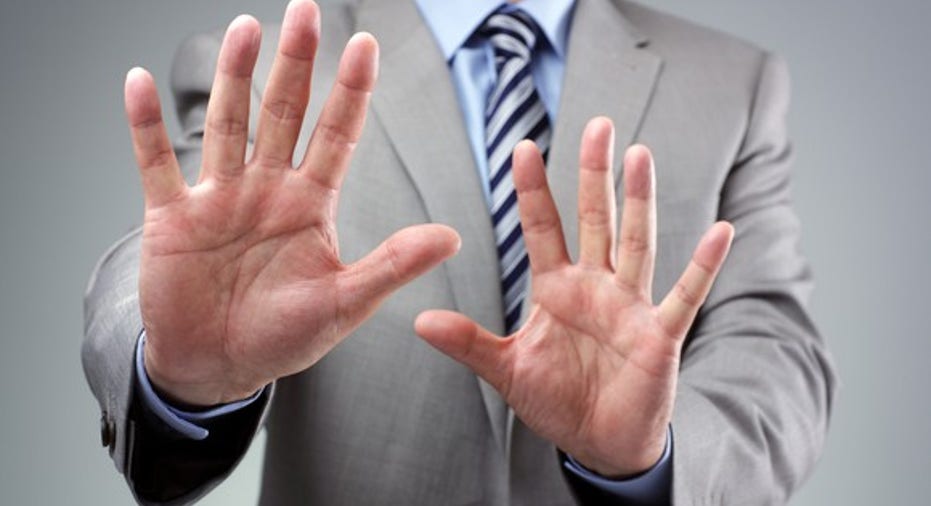 When investors are right in the biotech industry, it can mean triple-digit percentage gains, or even higher. Unfortunately, the odds are heavily stacked against being correct given that most clinical trials end in failure.
Keeping in mind that most biotech stocks are losing money (and that they may continue to do so for years to come), we asked three of our healthcare contributors to name one biotech stock they'd strongly encourage investors to avoid. Making the cut were MannKind (NASDAQ: MNKD), Organovo Holdings (NASDAQ: ONVO), and Novavax (NASDAQ: NVAX).
Image source: Getty Images.
An uphill battle that may never end
Sean Williams (MannKind): Though it's already lost more than 90% of its market value over the past two years, inhalable diabetes drug developer MannKindis the one company I'd strongly urge investors to keep their distance from in the biotech industry.
On the surface, MannKind looked to have a winning product on its hands with Afrezza, its inhalable diabetes drug for both type 1 and type 2 patients. Afrezza was fast-acting, it metabolized through the body in a more efficient manner than standard insulins on the market, it met its primary endpoint in clinical trials, and it was potentially taking the need for needles out of the equation -- or reducing their need substantially. But what looks good on paper doesn't always work in the business world.
MannKind initially entered into an agreement withSanofi (NYSE: SNY), thinking it had found a partner for its possible blockbuster drug. Unfortunately, Afrezza hardly got off the ground, and as soon as Sanofi could walk away from the deal (January 2016), it took the chance, taking a hefty charge in the process.
Now MannKind is on its own and looking to market Afrezza. While Sanofi had an entire portfolio of products to tend to, Afrezza is it for MannKind, so it's not surprising that the company has made more progress in the past couple of months than Sanofi did during its licensing tenure. MannKind has managed to get Afrezza approved on the formularies for both Aetnaand Express Scripts. Unfortunately, Afrezza's higher price tag could still be an impediment -- as could the time it might take for the company to recover from its cash burn.
Image source: MannKind.
MannKind ended the third quarter with just $35.5 million in cash, $30.1 million in credit access via the Mann Group, and $50 million in at-the-market (ATM) common stock issuances at its disposal. It did receive a $30.6 million payment from Sanofi recently, and $16.7 million from the sale of real estate last week, but even all that combined may not be enough to see MannKind to profitability. After all, we're talking about a drug that struggled to hit $2 million in sales a quarter after its first launch. Plus, with every ATM sale, the value of MannKind's existing shareholders' stakes gets diluted just a little bit more.
With its outlook exceptionally cloudy, I'd urge investors to avoid MannKind.
Too bad you can't print a profit margin
Cory Renauer(Organovo): This bioprinting specialist might be one of the more interesting healthcare companies in businessright now, but you might be better off watching the highly volatile stock bounce around from the cheap seats. At recent prices, shares of Organovo are at a sky-high multiple of about 71.3 times the amount of revenue it reported during the past year, despite a recent market beat-down.
Sales have grown quickly in recent quarters, but further hints of a slowdown could lead to heavier losses than investors suffered when the company lowered its forward outlook recently. In February the company reduced its total revenue projections for fiscal 2017 from between $4.5 million and $6.2 millionto a range between $3.7 million to $4.5 million.
Image source: Organovo Holdings.
Organovo's printed kidney and liver tissue has attracted some important attention lately, and now the company boasts 11 of the world's top 25 pharma companies as customers. While its list of customers has grown, their interest in printed human tissues for preclinical new-drug testing appears to be waning.
The company finished 2016 with $70 million in cash and cash equivalents. At its present cash-burn rate, that might be enough to keep the lights on for a couple more years, but ambitious plans could result in a value-diluting share offering even earlier. A plan to develop therapeutic liver tissue will require significant investment in the near term simply to bring such a product into human-stage testing (where things really get expensive).
If you're hungry for exposure to 3D bioprinting, you might be far better off with an investment inJohnson& Johnson. The healthcare giant has forged several collaborations with bioprinting start-ups that could result in products that complement its existing operations, such as printed cartilage for knee replacements. J&J might not be as exciting as an Organovo position, but it's far less likely to lead to steep losses in the long run.
A troubled past
Brian Feroldi(Novavax):Drug development is a risky business, so it is quite common for even the most promising of treatments to fail in spectacular fashion in late-stage trials.
Image source: Getty Images.
That's exactly what happened to Novavax, a clinical-stage biotech focused on vaccines. The company was developing a promising vaccine for respiratory syncytial virus, or RSV, a disease that afflicts about 64 million people around the world each year. While most healthy adults can easily defend themselves against this disease, infants and the elderly tend to be quite vulnerable. In fact, roughly 160,000 people die from RSV each year. That's why investors were so excited about Novavax's RSV F vaccine. If the drug worked, it could have gone on to generate billions for the company and save thousands of lives each year.
Unfortunately, things didn't exactly go according to plan. RSV F failed to meet itsprimary endpoints in a phase 3 trial involving adults age 60 or older. The news caused shares to plunge 85% in a single day.
Despite the setback, Novavax hasn't given up hope. It is running another phase 3 trial with the drug aimed at passing immunity on to infants by giving thevaccine to pregnant women. It's also running a phase 2 study to take another swing at treating older adults.
I'm certainly hopeful that these trials will pan out, but I think that chances of failure are quite high. That's why I'd suggest steering clear of Novavax for now.
10 stocks we like better than MannKindWhen investing geniuses David and Tom Gardner have a stock tip, it can pay to listen. After all, the newsletter they have run for over a decade, Motley Fool Stock Advisor, has tripled the market.*
David and Tom just revealed what they believe are the 10 best stocks for investors to buy right now... and MannKind wasn't one of them! That's right -- they think these 10 stocks are even better buys.
Click here to learn about these picks!
*Stock Advisor returns as of February 6, 2017
Brian Feroldi has no position in any stocks mentioned. Cory Renauer owns shares of Johnson and Johnson. Sean Williams has no position in any stocks mentioned. The Motley Fool owns shares of Express Scripts. It also recommends Johnson and Johnson. The Motley Fool has a disclosure policy.