3 Stocks That Were Cut in Half in 2015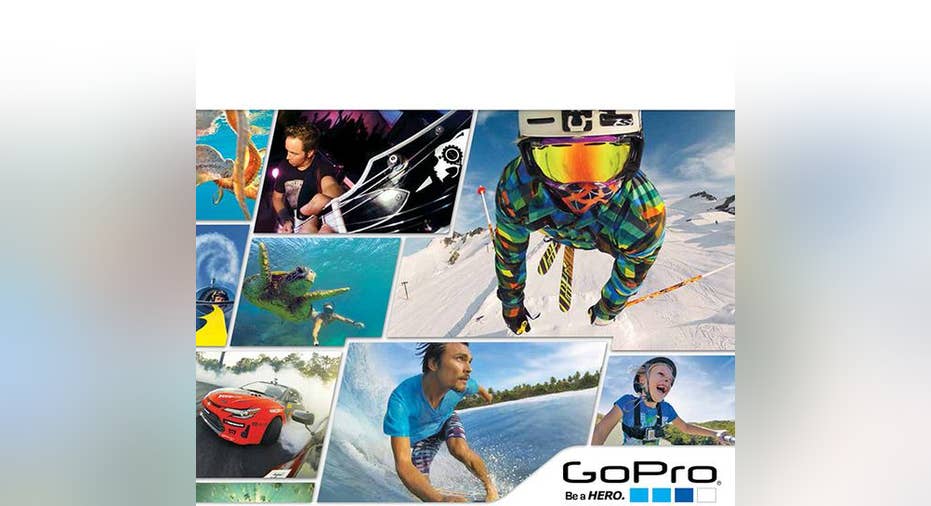 Image source: GoPro.
The S&P 500 closed out the year with a slightly negative return, but some stocks can't even say that much. International hiccups, unsustainable valuations, and slowing growth led investors to bail former market darlings.
Some of them will bounce back, but the markdowns are warranted more often than not. Let's take a look at a few of the names that got crushed in 2015.
GoPro : down 72%One of the hottest IPOs of 2014 was one of the market's biggest disappointments of 2015. The leading maker of wearable cameras has seen its growth decelerate sharply, and analysts see a sharp year-over-year decline in revenue during the holiday quarter.
Folks weren't snapping up HERO cameras this shopping season with the same kind of fervor as last year. Hoverboards and fitness bracelets were all the rave. GoPro was initially positioned as a play on drones, but with so many drones getting lost mid-flight there probably aren't too many people that want to entrust them to their pricey GoPro cameras.
Lending Club : down 56%Another star of the 2014 IPO class that suffered a sophomore slump was Lending Club. The crowdfunding leader allows creditors to borrow at compelling rates with money provided by yield-chasing retail investors.
Lending Club hit the market at $15 in late 2014, closing out the year in the low $20s. It's certainly growing. It delivered $5.8 billion in loan originations through the first three quarters of 2015, nearly twice as much as it wrapped up a year earlier.
Lending Club recently followed credit markets by inching its rates higher. That may not be welcome news for borrowers, but it should come as welcome news to the investors that put up their money to fund the platform.
Wynn Resorts : down 52%They say that casinos are great because the house always wins, but that hasn't been the case for Wynn shareholders. Wynn's operations in Macau have taken a hit, and November's announcement that its newest Macau property will delay its opening by three months isn't helping. Unlike most Las Vegas gaming icons, Wynn generates most of its revenue in what once was the gambling hotbed of Macau.
Revenue plunged 27% in its most recent quarter when pitted against the prior year's third quarter, as a 4% decline in Vegas was no match for a 38% tumble in Macau. Profitability took an even bigger hit.
It's a brand new yearA rough 2015 doesn't mean that the three companies will continue to slump through 2016. GoPro will need sales to stabilize and Wynn will need its operations in Macau to improve. However, Lending Club is growing at a brisk pace.
The initial euphoria for GoPro and Lending Club may have been a bit much in 2014, but the stocks are far more reasonably priced heading into 2016. All three publicly traded companies will have plenty to prove, but they're not broken companies. They have the right ingredients to bounce back under the right circumstances.
The article 3 Stocks That Were Cut in Half in 2015 originally appeared on Fool.com.
Rick Munarriz has no position in any stocks mentioned. The Motley Fool owns shares of and recommends GoPro. Try any of our Foolish newsletter services free for 30 days. We Fools may not all hold the same opinions, but we all believe that considering a diverse range of insights makes us better investors. The Motley Fool has a disclosure policy.
Copyright 1995 - 2016 The Motley Fool, LLC. All rights reserved. The Motley Fool has a disclosure policy.