3 Stocks that Turned $1,000 into $7,000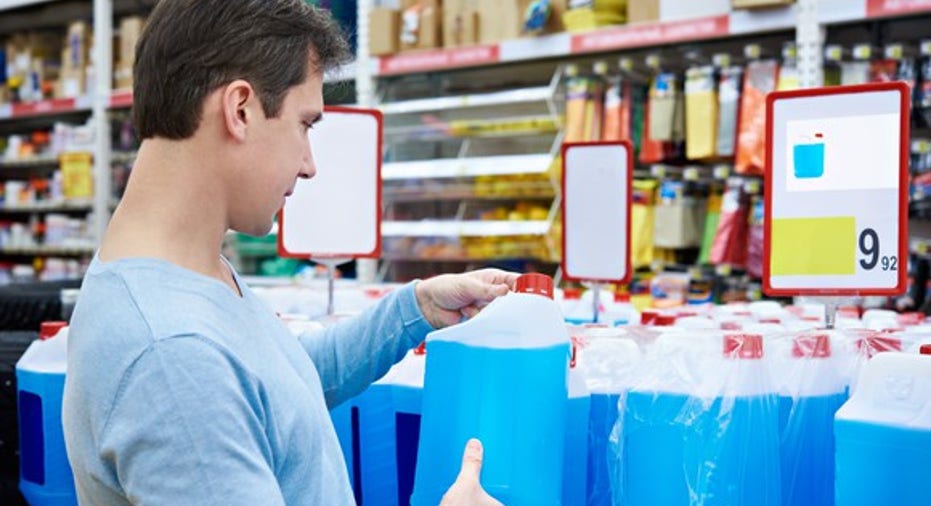 You don't have to make risky bets on penny stocks to generate impressive returns in the stock market. Likewise, it isn't necessary that your holding period stretch into multiple decades.
Market-thumping returns often come relatively quickly when you're starting with a well-managed company. Below, we'll look at three such stocks, Ross Stores , Middleby , and Autozone , that have each grown 700% over the last decade -- for a compound annual return of 21% (compared to the broader market's 5%).
Ross Stores -- low cost leader
Ross Stores sells the same selection of clothing, accessories, shoes, and home merchandise that you'd find at a department store -- yet its stock has trounced Macy's 24% decline of the last ten years. For that amazing outperformance, shareholders can thank the retailer's low-cost business model that uses price as a weapon to poach market share from rivals.
Ross keeps its operating expenses down through a store design that promotes easy, efficient shopping. Its locations are all laid out on one floor (rather than three or more at traditional department stores) in a racetrack aisle format that's a cinch to navigate. As a result, labor costs, building design, and maintenance expenses are much lower, and so Ross can afford to sell its brand-name goods at discounts of between 20% and 70% full retail price.
ROST Profit Margin (TTM) data by YCharts
Ironically, this approach has produced higher profitability than competitors over time: Ross' net margin is nearly 9% of sales, compared to 4% -- and falling -- for both Macy's and Nordstrom's . These two retailers are now both trying to steal a page from Ross' playbook by opening off-price stores around the country. However, Ross has a huge lead here, with 1,500 locations around the country, up from 700 in 2006.
Middleby -- smart acquisitions
Cooking equipment specialist Middleby has grown its sales base to $2 billion from just $400,000 in 2006. It achieved this phenomenal success mainly through an acquisition strategy that has added dozens of brands to its portfolio. Over the last three years, for example, Middleby has tacked on sixteen new franchises and technologies (e.g., Wunder-Bar, Goldstein, and U-Line) to its three main equipment segments, commercial food service, food processing, and home kitchen equipment.
Image source: Middleby.
The growth-by-acquisition strategy carries big risks, as its 2013 purchase of the Viking Range home oven business demonstrates. Middleby is currently suffering from a sales and profit pinch tied to a large Viking recall. And even though the offending product was designed before Middleby bought the company, it still hurt its brand with dealers. "It will take time and marketing to reclaim consumer confidence in the Viking name," CEO Selim Bassoul explained to investors recently.
Overall, though, management has done a great job at assimilating acquired businesses into the fold. Net profit margin is the same 11% of sales that it was in 2006, yet thanks to the huge growth in revenue, Middleby now generates about five times as much total net income per year.
Autozone -- customer service
Autozone's success over the last decade can be traced back to its laser focus on pleasing its customers. Here's how management describes the goal in its 10-K report: "Customer service is the most important element in our marketing and merchandising strategy ... employees should always putcustomers first by providing prompt, courteous service and trustworthy advice." All of its executives, from vice presidents to the CEO, have the words "customer service" in their official title.
The auto parts retailer doesn't just pay lip service to this idea, though. It routinely shells out more for labor than competitors; most recently by adding staff to all of its stores as traffic has ticked higher.
The strategy is paying off in spades, same-store sales were up 4% over the last year, compared to flat comps at rival Advance Auto Parts. Autozone's profit margin is also more than double its competitor's, which shows that higher spending, if it's done for the right reasons, can sometimes result in more sustainable earnings growth.
The article 3 Stocks that Turned $1,000 into $7,000 originally appeared on Fool.com.
Demitrios Kalogeropoulos owns shares of Middleby. The Motley Fool owns shares of and recommends Middleby. The Motley Fool recommends Nordstrom. Try any of our Foolish newsletter services free for 30 days. We Fools may not all hold the same opinions, but we all believe that considering a diverse range of insights makes us better investors. The Motley Fool has a disclosure policy.
Copyright 1995 - 2016 The Motley Fool, LLC. All rights reserved. The Motley Fool has a disclosure policy.