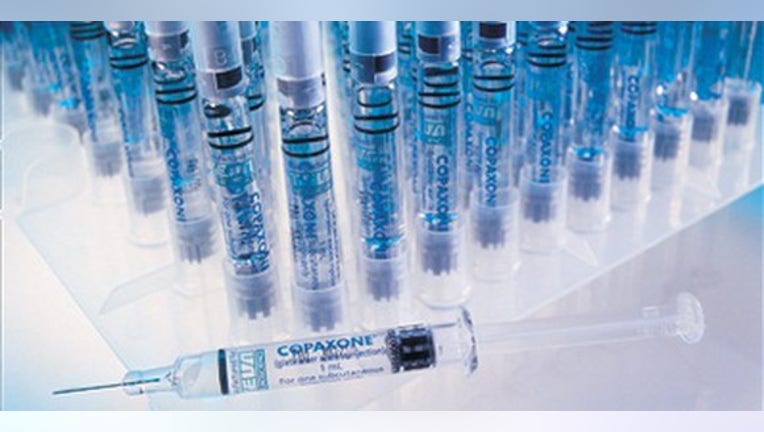 No one ever said investing was easy. Over the long run, we as investors are bound to run into companies that may look enticing, but wind up doing nothing more than giving us heartburn with their business troubles and the antics of management. Sometimes it can be worth taking an antacid and waiting it out, while other times it may be worth cutting a stock off your radar and/or portfolio entirely.
With this in mind, we asked three of our Foolish contributors to name a stock that's been giving them heartburn. Bubbling up to the top of the list were generic and branded drugmaker Teva Pharmaceutical Industries (NYSE: TEVA), fast-casual burger giant Shake Shack (NYSE: SHAK), and video-game retailer GameStop (NYSE: GME).
Image source: Getty Images.
Not your generic type of heartburn
Sean Williams (Teva Pharmaceutical Industries): Despite its being a holding in my personal portfolio, branded- and generic-drug maker Teva is certainly one to give this Fool heartburn.
On paper, Teva looks to have an unbeatable business model. It generates a good chunk of its profits from its high margin branded-drug business, but it's also the largest manufacturer of generic drugs in the world, which gives the company another path to profits. In fact, its recently completed $40.5 billion acquisition of Actavis from Allerganmade it the largest generic-drug maker in the world, which should allow it to save money by eliminating operational redundancies, as well as improve its pricing power.
But Teva isn't without its issues. For example, Teva has been mired in a legal battle for years with generic-drug makers over multiple sclerosis drug Copaxone. Teva generates a decent chunk of its sales and profits from Copaxone, so the entrance of generic competition would be a bad thing. For its part, Teva has reformulated its once-daily injectable into a three-times-weekly injectable drug to curtail a potential loss in sales, but the see-saw battle between Teva and generics is certainly enough to give shareholders like myself heartburn.
Teva is also being weighed down by the magnitude of its Actavis purchase, which was funded in part by debt. The company ended its most recent quarter with about $34 billion in net debt. Even though the company is healthfully profitable and capable of generating around $5 billion in operating cash flow a year, this is a huge weight around management's ankles.
Image source: Teva Pharmaceutical Industries.
Finally, Teva is also facing a lot of tumult at the top. Its CEO recently resigned, and the company in December agreed to pay a $519 million settlement after admitting to bribery practices in Ukraine, Mexico, and Russia.
Though there are plenty of reasons for indigestion, over the long run I believe Teva's niche position as the leading generic-drug developer, and its wide-ranging branded and generic pipeline, will make it a winner. Currently valued at a forward P/E of just 7, it's worth a look.
Too much red meat
Demitri Kalogeropoulos (Shake Shack): In just its first two years as a public company, Shake Shack has seen its stock climb as high as $92 per share and fall as low as $31. It is much closer to that gut-wrenching low today, after the burger specialist in early March revealed sharply slowing growth. Comparable-store sales gains fell to 4.2% in fiscal 2016, from 13.3% in 2015.
There's still plenty to love about this business, though. Restaurant-level operating margin is an impressive 28% of sales, or about as high as Chipotle Mexican Grillachieved before its food-safety scare sent results careening lower. There appears to be plenty of room, meanwhile, for Shack Shack's fine-casual restaurants to expand both their physical footprint and their presence in the digital sales channel. And a quick pace of new menu item launches, including flavored shakes this quarter, should keep loyal customers coming back while persuading more people to give the chain a try.
Image source: Shake Shack.
Shake Shack is spending aggressively to expand its base, with as many as 33 locations set to launch in 2017, compared with 30 last year. That would be the obvious move for a chain that sees robust demand for its franchise. However, given that management predicts comps will stay in the low single digits "for the foreseeable future," it's hard to see how the company supports a march around the globe before first establishing steadily rising customer traffic at its existing burger joints.
The dictionary definition of heartburn
Rich Smith(GameStop): "Heartburnis an irritation of theesophagusthat is caused bystomachacid. This can create a burning discomfort in the upperabdomenor below thebreastbone."
That's how WebMD.com describes the phenomenon of heartburn. It also sums up pretty well how I feel every time GameStop, a stock I own, issues another earnings release describing falling sales -- and predicting more of the same.
Take last quarter for example. GameStop reported a 13.6% decline in sales for Q4 -- nearly twice as bad as the 8.1% slide in sales for the year as a whole. If that suggests to you that things are getting worse, not better, at GameStop -- well, that's my read on the situation, too. Sales have declined year over year in each of the past four fiscal quarters.
Image source: GameStop.
Granted, management voiced some hope that the velocity of sales declines will decelerate to no worse than 2% in 2017, and could -- theoretically at least -- even improve slightly. But management itself may not have a very good grasp of what's going on. CFO Rob Lloyd sold us last month that GameStop is discontinuing provision of quarterly guidance -- ostensibly to "reduce investor distraction as we continue to diversify the company and seek to maximize long-term shareholder value," but maybe because management simply cannot keep up with the bad news as it rolls in quarter by quarter.
Cheap as the stock appears (GameStop sells for only 6.1 times trailing free cash flow, and about 6.4 times my best guess at fiscal 2017 estimates), GameStop stock just keeps going down, losing 27% over the past year. It's enough to make an investor want to throw up -- and throw in the towel.
10 stocks we like better than GameStopWhen investing geniuses David and Tom Gardner have a stock tip, it can pay to listen. After all, the newsletter they have run for over a decade, Motley Fool Stock Advisor, has tripled the market.*
David and Tom just revealed what they believe are the 10 best stocks for investors to buy right now... and GameStop wasn't one of them! That's right -- they think these 10 stocks are even better buys.
Click here to learn about these picks!
*Stock Advisor returns as of April 3, 2017
Demitrios Kalogeropoulos owns shares of Chipotle Mexican Grill. Rich Smith owns shares of GameStop. Sean Williams owns shares of Teva Pharmaceutical Industries. The Motley Fool owns shares of and recommends Chipotle Mexican Grill. The Motley Fool is short Shake Shack and has the following options: short April 2017 $28 puts on GameStop. The Motley Fool recommends Teva Pharmaceutical Industries. The Motley Fool has a disclosure policy.