3 stocks that could help retirees reach their goals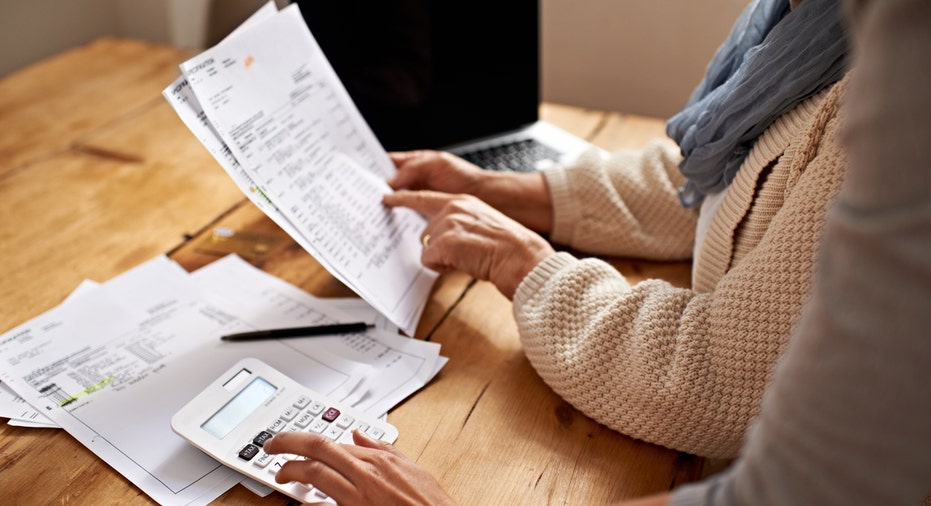 What goals do you have for your retirement? Do you want to travel the world, spend more time with the grandkids, or just kick back and enjoy not being part of the rat-race anymore -- maybe get a little fishing in?
Whatever your goals, owning the right stocks -- well-known, brand-name industry giants with years of steady and profitable growth ahead of them -- can help to provide the retirement income you'll need to get where you want to go. And so, with that goal in mind, we asked a few of our favorite Foolish investors to suggest three steady stocks that can help you to reach your own goals.
Colgate-Palmolive (NYSE:CL), Whirlpool (NYSE:WHR) and Boeing (NYSE:BA) are the names they came up with. Now let's find out why.
Brush up on dividend income
Demitri Kalogeropoulos (Colgate-Palmolive): With the market slowing to near zero growth, this is a rough time to be doing business in the branded consumer-products industry. Colgate-Palmolive isn't immune to these market pressures. In fact, the company is expecting just barely positive organic sales gains in 2017, or well below management's long-term target of between 4% and 7% increases each year.
But this kind of challenging environment demonstrates the resilience of a business that dominates the global market for core categories such as toothpaste, toothbrushes, mouthwash, and hand soap. Its profitability is at a record high 60% of sales, after all.
Colgate is also reaping the benefits of having a large, diverse sales footprint. With over half of its revenue coming from outside the U.S., overall sales are rising even as that core market shrinks.
As Colgate returns to its longer-term trajectory in the years ahead, I'd expect the growth that follows to be enhanced by market-leading margins. In the meantime, retirees can collect an over 2% dividend yield. This payout has room to grow, too, given that operating cash flow has averaged about $3 billion over each of the past three fiscal years, or about twice the annual dividend commitment.
Take this consumer appliance giant for a spin
Sean Williams (Whirlpool): The average retiree is living longer than ever. Data from the Social Security Administration suggests that 20 years, or longer, should be the average life expectancy for a 65-year-old. That means simply generating income isn't enough. Retirees need to invest in companies that can also grow their nest egg. Consumer-appliance giant Whirlpool is a company that can provide both income and share-price appreciation.
Whirlpool brings a host of name-brand products to the table, but it's the company's expansion potential that's particularly intriguing. Having made acquisitions in Asia, Whirlpool is looking to take advantage of one of the fastest-growing appliance markets on the planet. At the same time, Whirlpool's acquisition of Italy's Indesit in 2014 gives the North American appliance giant a major footprint throughout a recovering Europe. There's strength in both its geographic diversity and the breadth of its brand-name product portfolio that should translate into mid-single-digit growth over the long run.
Whirlpool's innovation isn't something that should be overlooked, either. Its management team is nimble enough to adjust its product lineup based on changing design trends in the kitchen and throughout the home. Similarly, Whirlpool's focus on energy efficiency and its push toward smart interconnected appliances could win over a new generation of consumers in North America and throughout the world.
Of course, my favorite aspect of Whirlpool might just be its relative cheapness compared with the broader market. Between 2016 and 2020, Wall Street expects the company's full-year EPS to grow from just north of $14 to more than $20. Meanwhile, its dividend has grown steadily to $4.40 annually, good enough for a superior 2.5% yield, and its board continues to authorize share-repurchase plans. With an investor-first philosophy, plenty of innovation and geographic representation, and highly identifiable brands, Whirlpool could be just the stock retirees need for their portfolios.
Oligopolies don't play nice, but they sure can be nice for your portfolio
Rich Smith (Boeing): I've been a big fan of Boeing stock for a long time -- and for good reason. Strong and rising profit margins, plus a booming business selling airplanes to airlines, has helped lift Boeing stock 250% over the past five years, and 90% over the past 12 months alone.
Part of the reason for Boeing's strength is how the global airplane business has evolved into one dominated by just two companies: Airbus, and Boeing itself. Admittedly, there have been some rumblings that the global duopoly of airplane manufacturing was under attack. In China, Russia, Japan, and even close to home in Canada, rivals have arisen to offer new regional jetliners just a smidge smaller than Airbus's and Boeing's offerings. If airlines begin adopting these new planes, it could threaten the viability of the duopoly.
Or not.
Here's the thing that has me thinking Boeing stock could reward retirees' portfolios for decades to come: Last week, we learned that Canada's Bombardier, which was offering new C-Series airplanes to compete with Boeing, was in such dire straits that it needed to seek a financial lifeline. It sought that lifeline by tying up with Airbus, however. As a result, Bombardier ended up reinforcing the global duopoly instead of challenging it. If similar dynamics play out in China, Russia, and Japan, it could turn out that all these would-be rivals are rivals in theory only -- and Boeing and Airbus will continue dividing global airplane sales between themselves for the foreseeable future.
10 stocks we like better than Boeing When investing geniuses David and Tom Gardner have a stock tip, it can pay to listen. After all, the newsletter they have run for over a decade, Motley Fool Stock Advisor, has tripled the market.*
David and Tom just revealed what they believe are the 10 best stocks for investors to buy right now... and Boeing wasn't one of them! That's right -- they think these 10 stocks are even better buys.
Click here to learn about these picks!
*Stock Advisor returns as of October 9, 2017
Demitrios Kalogeropoulos has no position in any of the stocks mentioned. Rich Smith has no position in any of the stocks mentioned. Sean Williams has no position in any of the stocks mentioned. The Motley Fool has no position in any of the stocks mentioned. The Motley Fool has a disclosure policy.