3 Stocks That Can Bounce Back in the Second Half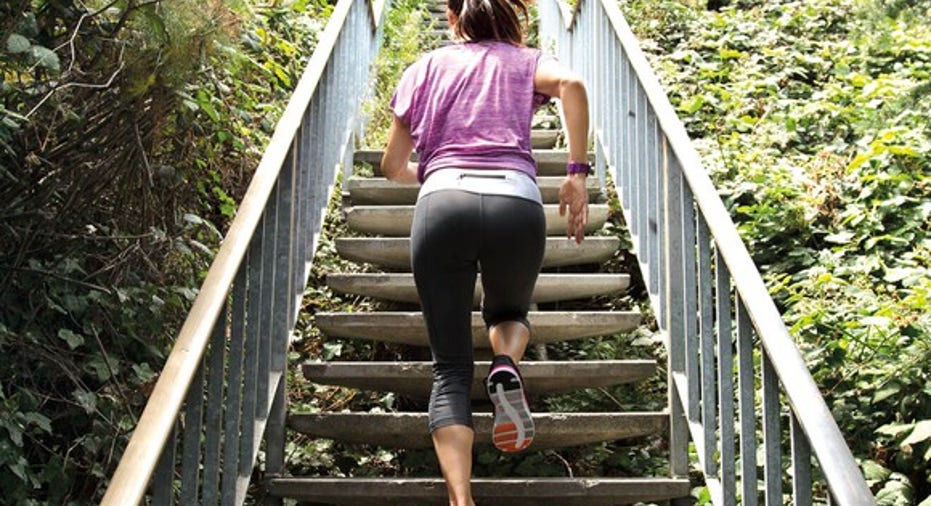 Image source: Fitbit.
The market closed out the first half of the year in surprisingly ho-hum fashion. The S&P 500 rose a mere 2.7% through the first six months of 2016, but some stocks haven't even treated their shareholders that well.
Let's take a look at some of the stocks that have shed at least a third of their value in the first half, yet are armed with the catalysts to turn things around during the final six months of 2016.
Fitbit -- Down 59%
The undisputed top dog in fitness trackers is still growing sales at a heady clip, but investors have been spooked by sliding margins and heavy hitters in tech and athletic footwear making a move in Fitbit's space. Fitbit has responded by rolling out new products, and it succeeded in selling more than a million of its Alta fitness trackers and Blaze smartwatches during the first quarter of this year, accounting for nearly half of the 4.8 total connected health and fitness devices it sold through the first three months of the year.
However, Fitbit warned in May that its earnings for the second quarter would fall well short of Wall Street expectations. Revenue growth remains strong -- up 50% in the first quarter and the midpoint of its guidance suggesting a 44% advance for the recently concluded second quarter -- but it's getting more expensive to stand out in this market.
Fitbit's turnaround could come from new products. It recently acquiredCoin's wearable payments assets, and any integration there into its bracelets later this year could establish a more forward-thinking narrative. It already has a couple of new products on tap for the second half of the year, and any potential integration could raise the ceiling. Fitbit can also keep trouncing analyst earnings estimates the way it has consistently done during its brief tenure as a public company, even if it wouldn't seem fair this time since it has already hosed down that target.
GoPro -- Down 40%
Fitbit isn't the only niche leader in wearable tech that has taken a beating this year. The difference here is that GoPro also got hammered in 2015. The top dog in wearable cameras plunged roughly 70% last year as slowing sales wrecked a former market darling fetching lofty market multiples. Things have only gotten worse in 2016 as a lull in sales has transformed into a bloodbath.
Revenue was nearly cut in half during GoPro's first quarter when pitted against the prior year. GoPro offered that reported revenue exaggerated the situation. Actual sell-through of its products to consumers was better than its shipments to retailers that were loaded with unsold inventory during the holiday quarter. Margins are still getting slammed, unfortunately. GoPro also spooked investors by delaying its entry into the drone market as well as the latest update to its flagship Hero line of cameras.
Investors can naturally use a break following last year's 70% tumble and a 40% slide so far this year adding up to a brutal 83% drop during the past 18 months. The catalysts can come in the form of the Karma drone and Hero 5 wearable camera that are now slated to hit the market in time for the critical holiday shopping season. The stock could shoot higher if just one of the two products generates positive buzz. Things can also get better for investors if GoPro was telling the truth about retailers merely clearing through excess inventory during the first quarter. Comparable results should also start improving later this year when its financial performance is stacked against last year's holiday quarter when revenue began to fall.
American Airlines -- Down 33%
Shares of the airline carrier more than doubled in 2014, as cheap jet fuel and robust flying trends helped the entire industry take off. The stock ran into some turbulence last year, and now profits are going the wrong way.
Load factors are trending lower through the first five months of 2016, and it doesn't help that fares are also heading lower in this cutthroat market. The economic instability through Latin America and foreign currency fluctuations aren't helping, and that was before the Brexit referendum vote left investors wondering how airlines will hold up if there's global unrest.
American Airlines posted record results last year excluding net special credits, and adjusted earnings actually moved higher during this year's first quarter. Naturally the turnaround here will be made easier if there are fewer vacant seats on its planes or if folks are paying more to fly.These factors would materialize if there's any improvement in Latin America and Brexit fears subside, spurring interest in both corporate and leisure travel. Continued sector consolidation could also soothe investor fears when it comes to competitive pricing.
American Airlines joins Fitbit and GoPro as falling out of favor so far this year, but we still have another entire half to play in 2016.
The article 3 Stocks That Can Bounce Back in the Second Half originally appeared on Fool.com.
Rick Munarriz has no position in any stocks mentioned. The Motley Fool owns shares of and recommends GoPro. The Motley Fool recommends Fitbit. Try any of our Foolish newsletter services free for 30 days. We Fools may not all hold the same opinions, but we all believe that considering a diverse range of insights makes us better investors. The Motley Fool has a disclosure policy.
Copyright 1995 - 2016 The Motley Fool, LLC. All rights reserved. The Motley Fool has a disclosure policy.