3 States Where a Legal Marijuana Vote Is Guaranteed This November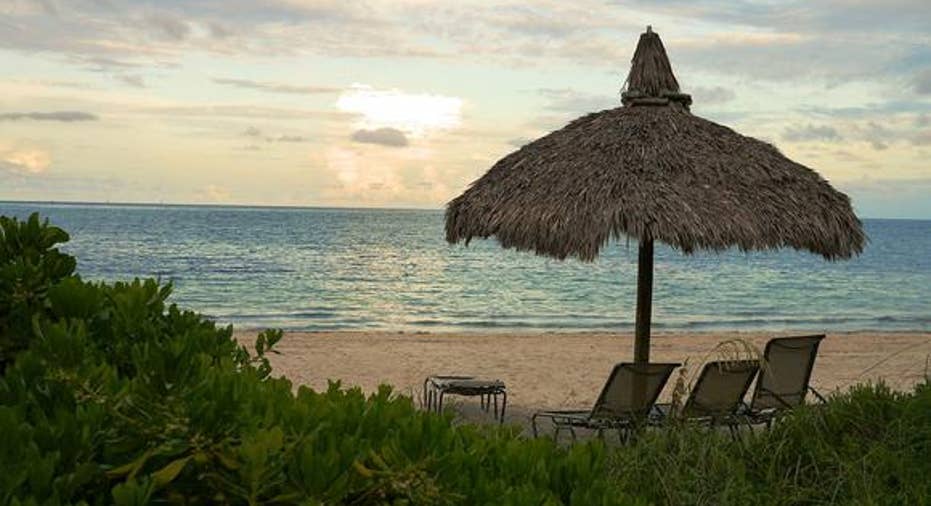 Image source: Pixabay.
This could be a transformative year in more ways than one. Not only are voters heading to the polls in six months to decide who should become the next President of the United States of America, but voters in quite a few states could be heading to their respective state polls to decide whether or not to expand the use of medical or recreational marijuana within their state.
Since California approved Prop 215 in 1996 to allow for the compassionate use of medical marijuana in select patients, the currently illicit substance at the federal level has expanded like a weed. Today, following the recent legislative approval of medical marijuana in Pennsylvania, there are two dozen states that allow physicians to prescribe marijuana for medical use. Although the ailments can vary from state to state, many terminal cancers, glaucoma, and epilepsy are good examples of ailments with near universal acceptance across legal medical marijuana states.
Image source: Flickr user Mark.
Additionally, four states that have approved the use of recreational marijuana since 2012. The most shining example of the four has to be Colorado, which has generated more than $1 billion in legal marijuana sales (medical and recreational combined) between March. 1, 2015 and Feb. 29, 2016, and produced $135 million in tax and licensing revenue in 2015 that can be used by schools, law enforcement, and drug abuse programs.
But it's the potentially widespread expansion of marijuana in November 2016 that has supporters and investors excited. This could represent the single biggest year in terms of state approvals ever and the more state approvals the marijuana industry logs, the more seriously lawmakers on Capitol Hill will have to consider a possible rescheduling of the marijuana plant.
Residents in these three states will absolutely be voting on legal marijuana this November Whereas quite a few states are still mulling whether or not to add a marijuana proposal to their ballots this November, three states have already confirmed that a marijuana initiative will be on the ballot this fall.
Aerial view of Las Vegas, NV. Image source: Pixabay.
NevadaThe only state that wasn't a surprise heading into 2016 was Nevada, which announced in November 2015 that a legal recreational marijuana initiative would be on its 2016 ballot.
Like the recreation-legal states before it, Nevada's legalization initiative, known as Question 2, would allow adults ages 21 and up to purchase up to one ounce of marijuana, and use the tax revenue from the sale of recreational marijuana to boost the K-12 education budget within the state. An excise tax of 15% would be enacted at the wholesale level, with existing sales taxes applying to the product at the retail level, too. Also, the state would require businesses to obtain recreational marijuana licenses, and would likely restrict the number of licenses issued.
Considering the success of Nevada's medical marijuana industry, and the fact that it's home to "Sin City," you'd think an approval would be a no-brainer. But keep in mind that even "Greenest state," Oregon, failed to win recreational marijuana approval on its first go-around in 2012.
Miami, FL. Image source: Pixabay.
Florida"If it at first you don't succeed, keep on trying." This should be the motto of the medical marijuana campaign in Florida following the ever-so-close failure of a medical marijuana amendment in Nov. 2014. Because a medical marijuana program in Florida would require a change to its constitution, the amendment needed a 60% "yes" vote to pass instead of a simple majority. In 2014, 57.6% of the votes cast were in favor of its approval.
This year, as of late January, nearly 693,000 signatures had been collected by medical marijuana support groups to get an amendment on Florida's ballot this fall. The result is the Florida Right to Medical Marijuana Initiative, which is also known as Amendment 2. If approved, the Florida Department of Health would issue ID cards to eligible patients and regulate marijuana production and growing centers. Further, medical marijuana use would be limited to "debilitating" medical conditions as defined by a physician.
Florida's older, retired population tends to have a more negative view of marijuana as a whole, but the growing acceptance of medical marijuana nationwide could provide the push to legalization in November. For what it's worth, a poll released in early March from Public Policy Polling found that 65% of respondents are in favor of approving Amendment 2.
Bar Harbor, ME. Image source: Pixabay.
Maine The most recent addition to the list is Maine, which announced last week that it had gathered enough signatures to get a recreational marijuana initiative, known as the Marijuana Legalization Act, on the ballot this fall.
Like other recreational marijuana states, Maine aims to legalize the sale of marijuana to adults ages 21 and up, would impose an excise tax of 10% on recreational marijuana sales, and could limit the number of licenses it issues to dispensaries within the state. What's a bit different is it would allow users to possess up to 2.5 ounces of marijuana per the initiative. Adults may also possess up to six flowering plants in their household.
Not to sound like a broken record, but an Oct. 2015 poll from Critical Insights founds that 65% of Maine voters support the recreational approval of marijuana, the same percentage of Floridians that favor the approval of medical marijuana. As a whole, Gallup's Oct. 2015 poll found that 58% of respondents nationwide favor the legalization of marijuana.
Image source: Pixabay.
A word of cautionThough we could be looking at a major step forward for the marijuana industry in 2016, it remains to be seen if the federal government will change its stance anytime soon, if ever.
Without the help of the federal government in rescheduling marijuana, businesses involved in the industry will continue to face a number of inherent disadvantages, including minimal access to basic banking services, such as a checking account, and will likely owe high corporate income taxes due to not being able to take normal business deductions. Legal marijuana businesses may also struggle to compete with the black market on price due to license and tax fees passed along to the consumer in the process.
In other words, success at the macro level doesn't mean investors will be coming along for the ride. Unless Capitol Hill alters its stance on marijuana, I'd suggest monitoring the industry from the sidelines.
The article 3 States Where a Legal Marijuana Vote Is Guaranteed This November originally appeared on Fool.com.
Sean Williamshas no material interest in any companies mentioned in this article. You can follow him on CAPS under the screen nameTMFUltraLong, track every pick he makes under the screen name TrackUltraLong, and check him out on Twitter, where he goes by the handle@TMFUltraLong.The Motley Fool has no position in any of the stocks mentioned. Try any of our Foolish newsletter servicesfree for 30 days. We Fools may not all hold the same opinions, but we all believe thatconsidering a diverse range of insightsmakes us better investors. The Motley Fool has adisclosure policy.
Copyright 1995 - 2016 The Motley Fool, LLC. All rights reserved. The Motley Fool has a disclosure policy.