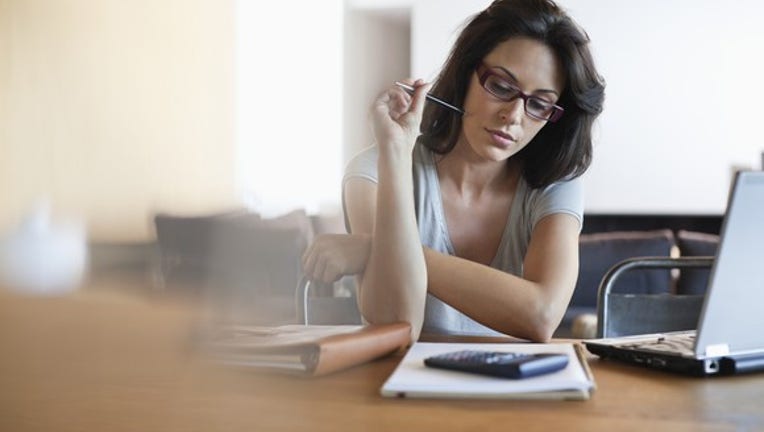 If you're in your 30s, then odds are you've been in the workforce for about 10 years and should be close to having a fully funded emergency cash account with at least six months' worth of living expenses. You should also be diligently saving for retirement in either an employer-sponsored retirement plan or an IRA. As your assets grow, it's time for you to take the next big step on the path to financial security. Here are three things that should be on every 30-something's financial checklist.
IMAGE SOURCE: GETTY IMAGES.
1. Ramp up your retirement saving
You are still in the early stages of your career and saving for retirement should be your top priority. After all, the earlier you begin to save, the more time your money has to work for you by compounding. Remember: Time is the most powerful weapon in your investing arsenal, and it's the one thing you can't get more of.
It's also possible that you don't have many big financial commitments yet -- like a home mortgage or children. But as you take on more financial responsibilities, it may be difficult to continue devoting much of your income to retirement savings, so it's important to save as much as you can now.
For 2017, you can contribute up to $18,000 in an employer-sponsored retirement plan like a 401(k) or 403(b). You can save an additional $5,500 in an IRA. If you are not yet contributing the maximum amount into your retirement account at work, try gradually increasing your deferral by at least 1 percentage point each year, assuming your salary increases each year as well. If you receive a bonus, see if your employer allows you to contribute the entire bonus directly into your retirement account.
2. Take steps to manage your risks
Among your greatest assets are your health and your ability to earn income, and protecting your assets is just as important as building them. One great way to protect your income stream is to invest in disability insurance and life insurance.
According to the Social Security Administration, there is a 1-in-4 chance that a 20-year-old will become disabled during their working life. Loss of income due to a short-term or long-term injury or disability can have devastating effects on your life and finances. Regardless of whether you're single or have a spouse and children, your income is critical to your livelihood. While many employers provide some form of disability insurance, you should confirm your coverage and make sure it suits your needs.
Life insurance is another form of income protection. However, your need for life insurance generally depends on whether or not someone other than you depends upon your income. If not, there's a good chance you don't need life insurance. However, if, for example, you have children or support your elderly parents, then a life insurance policy may be warranted. To learn more aboutlife insurance, check out this article on the two main types.
3. Get started on estate planning
Estate planning can protect your assets and make sure your loved ones get everything they deserve when you pass away. You can start your estate plan by putting together an organized list of all your assets and debts and thinking about how your assets should be handled after you're gone -- or even while you're still alive but no longer capable of managing your finances for yourself.
As you continue to build wealth, your need for an estate plan will also grow. Generally, the more complex your family and financial situation is, the more important it is that you sit down with an attorney to determine what estate documents you may need.
Everyone, regardless of their financial circumstances or marital status, should have at least a basic will outlining their wishes. But at this point in your life, if a good portion of your wealth is in retirement accounts, such as a 401(k) or IRA, you need to bear in mind that these accounts have separate beneficiary designations that supersede a will, so make sure you review and update these forms periodically and whenever you have a major life (think marriage, divorce, or the birth of a child, to name a few).
In summary, just as saving and investing are important for your retirement, so is protecting your assets and further strengthening your personal financial foundation.
The $15,834 Social Security bonus most retirees completely overlook If you're like most Americans, you're a few years (or more) behind on your retirement savings. But a handful of little-known "Social Security secrets" could help ensure a boost in your retirement income. For example: One easy trick could pay you as much as $15,834 more...each year! Once you learn how to maximize your Social Security benefits, we think you could retire confidently with the peace of mind we're all after.Simply click here to discover how to learn more about these strategies.
The Motley Fool has a disclosure policy.