3 Signs a Company Is About to Be Acquired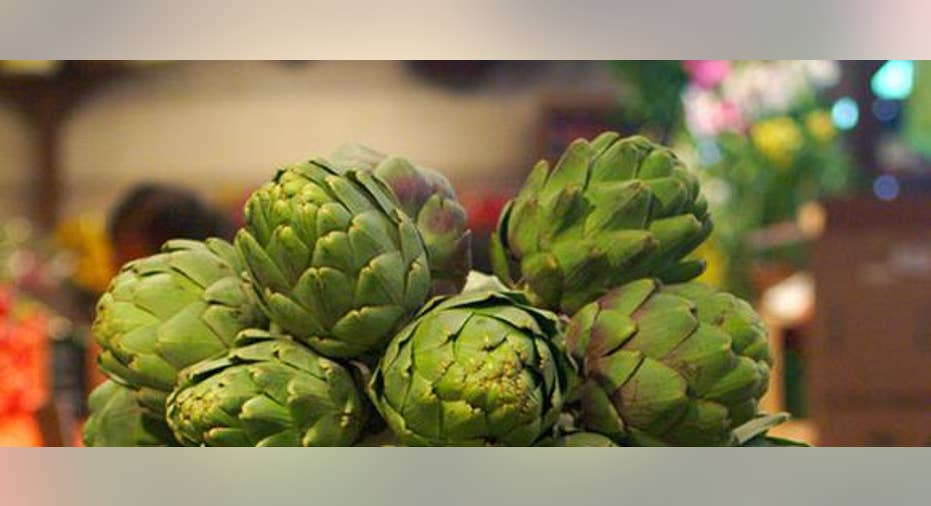 As a shareholder of a business that's just agreed to be acquired, you're likely to have mixed feelings. On one hand, you might lament the fact that the long runway for growth you anticipated will now be muted since the company is probably becoming a small piece of a much larger enterprise.
On the other hand, you can feel proud that the analysis that led you to buy the stock in the first place was solid enough that a well-capitalized buyer (with the help of a team of highly paid professionals) came to the exact same decision. Usually, the quick stock price jump is a nice consolation, too.
But how can an investor spot an acquisition before the deal is announced? While it's impossible to know for sure, here are a few real-world signs that a company is about to be bought out.
1. Dominance over a key market segment that larger rivals can't easily replicate The surest way for a company to grab an acquirer's attention is to develop a lock on a market segment that a larger rival needs. It's also key in this scenario that it would be costly and/or time consuming for the bigger competitor to duplicate this success.
Image source: Disney.
A great example is Disney and its $4 billion purchase of Marvel in 2009. At the time, the House of Mouse was well represented across many key demographics. From Hannah Montana to the Disney Princess toys, Disney had a strong lineup of brands for girls toys and merchandise, but the company's offering for the boys market was comparatively weak. Marvel, with its staple of 5,000 comic book characters, was the perfect solution.
You can find other examples of this dynamic playing out, regardless of the industry. In grocery stores, for example, Kroger decided to purchase high-performing regional rival Harris Teeter in 2014 rather than labor to build up its own presence in the southeastern U.S. Kroger was also keen to develop its online selling skills, and chose to buy that knowledge and experience as part of the Harris Teeter deal.
Ditto for videogame publisher Activision Blizzard, which just bought King Digital so that it could instantly gain a foothold in the mobile game market.
2. Worsening operating trends, relative to much larger competitorsIronically, a company may also become an acquisition candidate if its operating results turn south relative to more established rivals. This is true not just because the shift usually coincides with a sharp stock price drop (although that likely helps), but it also makes the company more open to the idea of teaming up with a larger enterprise.
This played a role in the Disney-Marvel link up, since Marvel at the time was finding it difficult to raise the huge amount of upfront cash required to finance blockbuster Iron Man and Hulk feature films.
Image source: The Fresh Market.
Or consider the recent news that specialty grocery chain The Fresh Market is being purchasedby Kroger. The company had run into operating difficulties over the past year as sales and profit growth worsened.
Here's how executives described the business last summer: "Our second quarter results reflect changes in our pricing and promotional investments, which were less effective than anticipated in a more challenging macro environment."
Around the same time, Kroger posted surprisingly strong results while raising its own outlook for the year. The divergent trends suggested that The Fresh Market could be doing much better if it had greater scale and more capital to work with. That's fertile ground for a potential merger or buyout.
3. Management starts talking about its options If management says they are "exploring financial options," it's likely corporatespeak for "We're shopping our business around to potential buyers."
Redbox DVD rental giant Outerwall this week announced that its management team "has initiated a process to explore strategic and financial alternatives to maximize shareholder value." The stock jumped in response to the news, at least partly because investors are betting Outerwall could get acquired sometime soon.
As the above examples show, predicting acquisitions is more art than science, so it should never be the sole basis for an investment decision. That said, it's always good to be aware of the signs a company might get bought out and understand what drives management teams to consider acquisitions.
The article 3 Signs a Company Is About to Be Acquired originally appeared on Fool.com.
Demitrios Kalogeropoulos owns shares of Activision Blizzard and Walt Disney. The Motley Fool owns shares of and recommends Activision Blizzard and Walt Disney. Try any of our Foolish newsletter services free for 30 days. We Fools may not all hold the same opinions, but we all believe that considering a diverse range of insights makes us better investors. The Motley Fool has a disclosure policy.
Copyright 1995 - 2016 The Motley Fool, LLC. All rights reserved. The Motley Fool has a disclosure policy.