3 Shocking Biotech Flops of 2016 So Far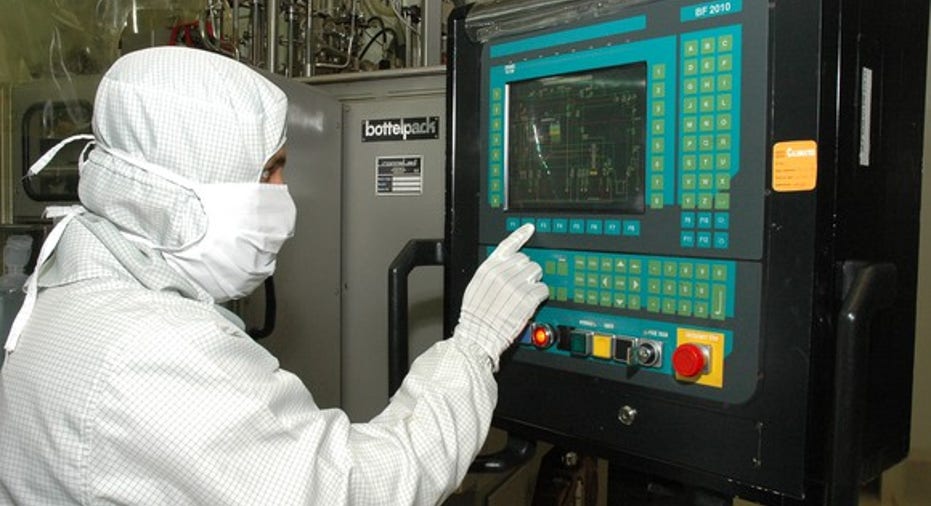 Image source: Getty
Most investors in clinical-stage biotech stocks are aware that odds of success are heavily stacked against them. It has been estimated that 90% of compounds that enterclinical trials will fail to beefficacious and safe enough to win regulatoryapproval. Investors in such stocks face the very real risk of seeing their investments wiped out if everything doesn't go according to plan.
The year is only half over, but we've already witnessed a handful of big biotech flops this year. Below is a list of three compounds that have failed to impress investors this year, causing the stocks of their owners the drug to fall by more than 50% since January.
1. Rintega
A few years back, Celldex Therapeutics was red hot. The company's experimental cancer vaccine, Rintega, showed great promise in early clinical trials as a treatment for glioblastoma, an aggressive form of brain cancer.
Unfortunately, things did not go according to plan once the drug entered phase 3. Rintega failed to show an improvement in overall survival rates when compared to the control group, causingindependent monitors to suggest that the company pull the plug on the study. Celldex Therapeutics announced they were abandoning Rintega soon after.
Understandably, investors were spooked by the news and have sincesold off the company's shares hard. Shareholders who have held on since January are currently staring at a 71% loss for the year.
Image by geralt via pixabay
Thankfully, management was smart enough to not bet the company's entire future on just Rintega. They have since shifted focus to another compound called glembatumumab vedotin, or glemba, which offers promise to patients who have triple-negative breast-cancer. Some analysts believe that if glemba wins approval, it could generate more than $1 billion annually in peak sales for treating that form of breast cancer.
Celldex Therapeutics held $254 million in cash on its books as of March, which at current spending levels should be enough to keep the company's doors open for roughly two years. That gives it plenty of time to share anotherclinical readout on glemba, which currently scheduled to happen next year. If that data looks impressive, then Celldex's shares could certainly recover from their year-to-date beating.
2. Rociletinib
Once upon a time, Clovis Oncology was a high-flying clinical stage biotech. Shares of the cancer-focused company even crossed the $100 threshold in late 2015, putting the company's market cap above $4.5 billion. At the time, investors were excited about the potential of Clovis' lead compound, rociletinib, which showed huge promise as a treatment for T790M-positive lung-cancer. Early data releases suggested thatrociletinib was projected to trigger a response rate in 59% of patients, an encouraging result.
Unfortunately, as data continued to pour in from the drug's clinical trials, it became clear that the projected response rate for rociletinib was too high. Based on the newer results, the company has knocked that number all the way down to the 28% to 34% range.
When theFDA's advisory committee met earlier this year to review the data, they wound up deciding that they did not have enough information to give the drug the green light. The panel ended up voting 12-to-1 against an approval recommendation, stating that they wanted to see outcomes data from an ongoing Phase 3 trial before they made their call. Unfortunately, that data won't be available until the second half of 2018.
That is far to long of a waiting period for the company to stomach, especially since competition in the space has been heating up. Clovis ended up abandoning further rociletinib studies and canceled its regulatory submission.
Shares plunged drastically on the news. Investors who held on since the start of the year are now staring at a 57% loss.
Image source: Bryan Rosengrant on Flickr
Clovis has since shifted its resources to support the rest of its pipeline, which includes a PARP inhibitorcalled rucaparib that holds promise as a treatment for ovarian cancer. The company has eveninitiated a rolling FDA application for its use inpatients who have received and failed on multiple previous therapies.
It's hard to handicap the company's odds of success here, so even though shares are "cheap," I'd suggest staying on the sidelines until we have more information to work with.
3. Algenpantucel-L
Investors inNewLink Genetics Corporation have also been suffering through a trying six-month period. The company's share price collapsed almost 70% since January after updated clinical data suggested that pancreatic cancer treatment algenpantucel-L won't work out.
In a key Phase 3 study, patients who used algenpantucel-L showed a median survival of only 27.3 months, a full 3.1 months worse than the control group.It's possible that the worse result was simply caused by chance, but this isn't the result that investors were hoping to see.
Photo by Beximco Pharma Flickr Creative Commons
Investors will get another round of data on algenpantucel-L thisDecember, but given the early results, it's hard to be optimistic. It's also worth pointing out the that company recently terminated its agreement with its algenpantucel-L supplier, which is not exactly an encouraging sign.
While the future ofalgenpantucel-L looks bleak,NewLink Genetics still offers investors some hope. The company has developed another product candidate called indoximod, which is currently in Phase 2 investigation studies for treating a handful of cancers like metastatic breast, metastaticpancreatic, glioblastoma, and melanoma.
Thankfully, the company does have a little bit of time on its hands to figure out if its drug is effective in any of these indications. The company had$178 million in cash on its books at the end of March, which should easily be enough to see it through to end of the year. If fresh data proves that algenpantucel-L still has a pulse, then this company's fortunes could certainly turn around. However, that looks like wishful thinking at this point.
The article 3 Shocking Biotech Flops of 2016 So Far originally appeared on Fool.com.
Brian Feroldi has no position in any stocks mentioned.Like this article? Follow him onTwitter where he goes by the handle@Longtermmindsetor connect with him on LinkedIn to see more articles like this.The Motley Fool recommends Celldex Therapeutics. Try any of our Foolish newsletter services free for 30 days. We Fools may not all hold the same opinions, but we all believe that considering a diverse range of insights makes us better investors. The Motley Fool has a disclosure policy.
Copyright 1995 - 2016 The Motley Fool, LLC. All rights reserved. The Motley Fool has a disclosure policy.