3 Scorching Hot Internet of Things Stocks -- Are They Buys?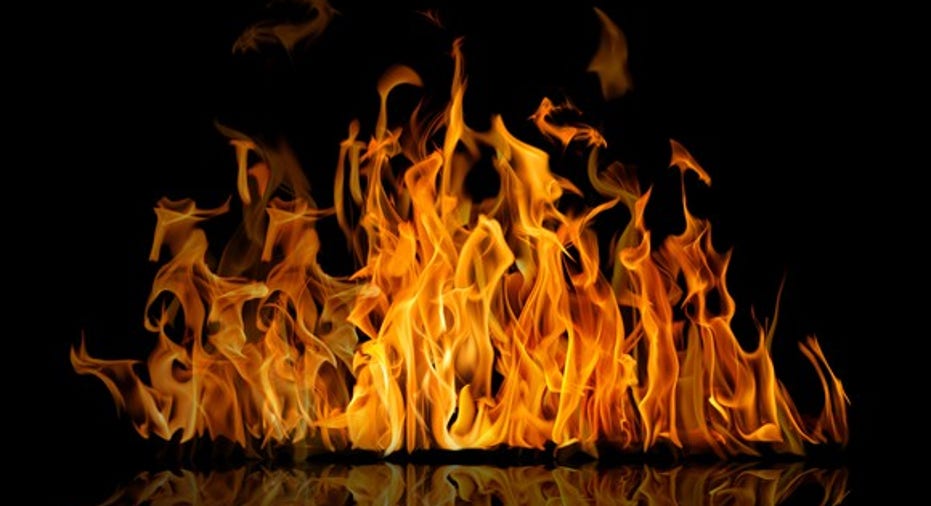 The Internet of Things (IoT) is on track to become a $7.1 trillion market with nearly 50 billion connected things over the next few years, all collecting data or automating systems. The sectors that are already undergoing IoT upheavals range from automotive to agricultural, and energy to personal electronics.
If you're looking for IoT stocks that are making huge gains -- and still have lots of room for more growth -- than look no further than Amazon.com(NASDAQ: AMZN), NVIDIA Corporation (NASDAQ: NVDA), and Skyworks Solutions (NASDAQ: SWKS).
Image source: Getty Images.
Amazon's growing IoT play
Amazon's stock is up more than 60% over the past 12 months, and the company just hit another quarterly earnings home run in Q4 2016.Sales were up 22% year-over-year and net income popped 55%.
The company's Amazon Web Services (AWS) is almost always one of its bright spots -- it brought in $3.53 billion in Q4 2016 -- and it's also turning into one Amazon's biggest IoT assets.
Part of AWS' future growth potential comes from its AWS IoT service, which allows developers to manage their data and track analytics from connected devices. Amazon's robust cloud-based server system is quickly becoming a staple for many companies, and as those same companies further embed themselves into Amazon's AWS system it'll be a logical step for them to use AWS IoT for their connected devices.
If all that weren't enough, Amazon is leading in the home-automation space as well with its Echo devices and Alexa virtual assistant. Amazon has opened up Alexa to third party developers and other companies so that they can implement the assistant into their products, further tying companies and consumers into its ecosystem.
NVIDIA's burning IoT opportunity
NVIDIA's stock has been on a tear since the beginning of 2016, and is up 300% over the past year. The company's leading position in the GPU chip market has morphed into a strong lead in self-driving technologies.
The company's Drive PX 2 supercomputer is helping dozens of automakers and automotive parts suppliers create driverless car technologies by using GPUs to quickly process and identify images captured by self-driving vehicles.
The company also has big plans to use its new DGX-1 supercomputer to help offload some of a self-driving car's on-board processing to the cloud, which would allow driverless cars to process even more information faster than they do now.
NVIDIA has managed to grow revenue to a record high of $6.91 billion in fiscal 2017, up 38% from a year ago. Additionally, net income skyrocketed by 171% and diluted earnings per share were up 138% year over year.
With the stock's spike in 2016, some investors may be worried that the company has no more room to grow, but keep in mind that NVIDIA has only just begun to tap into the $42 billion (by 2025) driverless car market, and only brought in $127 million in automotive revenue in fiscal Q4 2017.
An IoT tinderbox
Skyworks isin the middle of shifting its mobile prospects to the Internet of Things, and itsstock is up about 50% over the past 12 months.
Skyworks earns the majority of its revenue -- about 40% -- by providing chips for Apple's devices, but that should't be a deterrent for investors looking for solid IoT investment.
The company's current mobile business is shifting to IoT connections, primarily through connected cars. Skyworks' management said on its fiscal first-quarter 2017 earnings call that the "connected car is yet another catalyst that offers significant opportunity" for the company. Many of the company's car connectivity chips are used for collision avoidance right now, and Skyworks anticipates demand for its chips to increase as semi-autonomous and fully autonomous vehicles hit the market.
Skyworks' CEO, Liam Griffin, said on the earnings call, "By 2020 a single autonomous car is expected to consume 4,000 gigabits of data per day in realtime diagnostics, positioning, vehicle-to-vehicle communications, and that's equivalent to the daily data consumed by more than 2,000 smartphone users in 2017."
The massive opportunity of connecting cars to the Internet should give Skyworks any easy transition from mobile to the IoT. And the company is already in a good position for more growth. Revenues were up more than 9% year over year in the current quarter, and the company forecasts 10% sales growth for the rest of the fiscal year.
There will be a estimated 250 millionconnected cars on the road by 2020, and the overall autonomous driving market will be worth $77 billion by 2035. With its chips, Skyworks is perfectly positioned to benefit from the expanding market.
We're still at the beginning stages of the Internet of Things, but these companies are alreadybuilding out their own niches in the space. As the market expands, NVIDIA, Amazon, and Skyworks should all make the short list for investors considering adding IoT positions to their portfolios.
10 stocks we like better than Skyworks SolutionsWhen investing geniuses David and Tom Gardner have a stock tip, it can pay to listen. After all, the newsletter they have run for over a decade, Motley Fool Stock Advisor, has tripled the market.*
David and Tom just revealed what they believe are the 10 best stocks for investors to buy right now... and Skyworks Solutions wasn't one of them! That's right -- they think these 10 stocks are even better buys.
Click here to learn about these picks!
*Stock Advisor returns as of February 6, 2017
Chris Neiger has no position in any stocks mentioned. The Motley Fool owns shares of and recommends Amazon, Nvidia, and Skyworks Solutions. The Motley Fool has the following options: short August 2017 $87 calls on Skyworks Solutions and short August 2017 $85 puts on Skyworks Solutions. The Motley Fool has a disclosure policy.