3 Retail Stocks We Won't Buy (Hint: Sears Holdings Isn't One)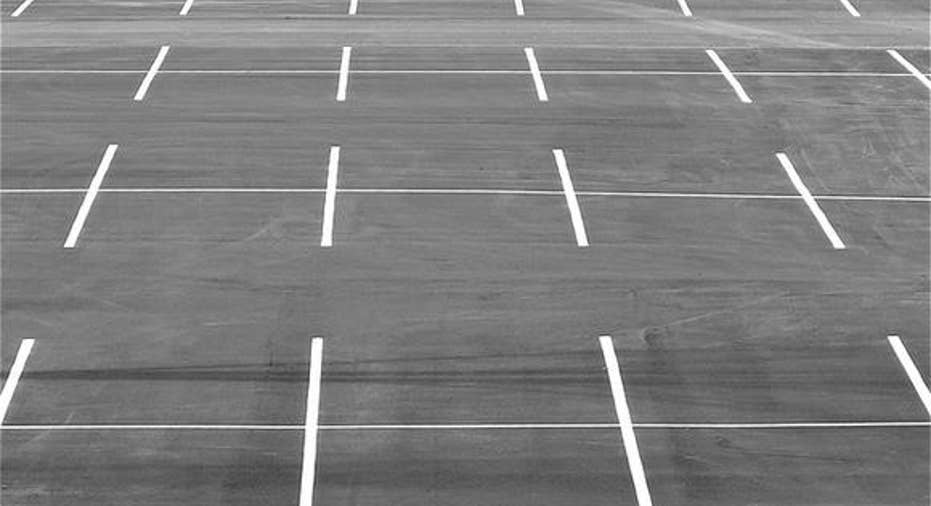 IMAGE CREDIT DEAN HOCHMAN ON FLICKR.
Decades ago, Sears Holdingswas an iconic retailer that grew by leaps and bounds as it offered consumers unparalleled choices and convenience that few others could match. However, as time passed, the company failed to deliver what was necessary to keep up with competitors that offered the next generation of shoppers more of what they wanted from a retailer.
This caused the company to bleed market share. In the past decade, sales have fallen by more than 50%, and with each passing year, the situation continues to get worse and worse.
When a retail concept goes bust, it's extremely difficult to orchestrate a turnaround, which is why we Fools tend to steer clear of any retailer that is in trouble. Knowing that, we asked our team of Motley Fool contributors to highlight a retail stock that they think should beavoided. Read below to see which companies they highlighted.
Brian Feroldi:One retail stock that has me scared is Lumber Liquidators . This former high-flyer has been taken to the woodshed during the past two years as its stock has dropped by more than 86%, as the company has been surrounded by controversy.
The home-improvement chain's troubles started when 60 Minutesran a story claiming that some of its laminate flooring contained unsafe levels of formaldehyde. Naturally, the story scared away consumers, and the company has struggled mightily to rebuild their confidence.
The fallout from the story has been huge. In addition to watching a complete turnover of thecompany's senior management team, Lumber Liquidators' financial performance has been terrible. Last year, same-store sales dropped by 11.1%, and revenue declined by 6.6%. That might not look too bad on the surface, but the company's comps actually deteriorated as the year progressed, and they fell by 17.2% inthe fourth quarter. That hints that consumers simply do not trust the company's products, and efforts to rebuild the brand have been unsuccessful.
The declining comps caused the company to show a net loss of $56million for theyear, which is a huge reversal from the $63 million profit that it recorded in 2014. To be fair, the losswas mostly due to a number of charges that should notrecur -- such as legal and settlement fees related to lawsuits. The bigger question that remains unanswered is, will consumers return to the company's stores in time? So far, it looks like the answer is no.
I'llfully admit thatLumber Liquidators' woes could be behind it, and that its comps and margins could recover in time; but I can't rule out the very real possibility that consumers simply won't trust the company's brand name ever again. For that reason, I can't see myself ever being a shareholder, and think this is one retail stock that should be avoided.
:This one hurts me to say, because I've probably spent more time in Barnes & Noble than any place besides my house and office. Unfortunately, the bookseller makes very little sense as an ongoing concern -- at least as it's currently constituted.
The chain has two main problems. One, the fact that its stores are too large for the market as it exists now, might be solvable with product diversification and clever use of the space for events like gaming days. However, making that transition successfully is a long shot; but it's at least theoretically possible for the chain, which has done a decent job expanding into specialty toy and gaming.
It's the second problem, however, that can't be solved. Barnes & Noble failed in its digital strategy, and has all but given up on the NOOK. In the company's most-recent quarter, Q2 2016, NOOK sales were $51.7 million, a decrease of 33.3%, which the company said was "due primarily to lower device and content sales," in its earnings release.
Those numbers mark a steady downward trend on the way to zero for a product line that the company has basically abandoned. That would be fine if this were a supplemental part of the business or an add-on; but it's not.
Digital book sales, even if they do not eventually eliminate physical books, accounted for 20% of total sales as of Sept., 2015, according toThe New York Times. Even if those numbers don't grow -- and I think it's delusional to think that ultimately they won't -- that's a fifth of the book market that Barnes & Noble has no claim on.
Ultimately, all nostalgia aside, I expect price considerations and the explosion of tablets, smartphones, and other devices that can be used for reading, to push physical books into the novelty category. That means that, for now, Barnes & Noble runs retail stores that 20% of the market for books uses to browse for titles to buy elsewhere.
Going forward, it leaves the chain with no solution for its customers, as its core product becomes something people buy digitally. There's no future in that even if I still like reading a free magazine while drinking coffee at the bookseller's stores.
Sean Williams: Forget "won't buy." You couldn't hand me free money to invest in J.C. Penney !
For what it's worth, I will give J.C. Penney credit for not taking the easy road of declaring bankruptcy. Instead, it owned up to its mistake of alienating core customers by removing its iconic sales, reintroduced discounting, and even brought back its former CEO. Slowly but surely, we've seen a reduction in the amount Penney's is losing each quarter, and it's worked hard to bring new brands within its department stores in an attempt to fulfill its store-within-a-store vision.
But for everything J.C. Penney is doing right, there are far more things working against it. For starters, even with extensive cost-cutting, Penney's is still staring down a substantive debt load of $4.8 billion ($3.9 billion in net debt). This works out to a debt-to-equity of 367%, and it's going to really constrain J.C. Penney's options going forward. Additional cost-cutting and store closures may be the only way to truly make a dent in its constrictive debt load. Unfortunately, shrinking its store base could counteract any opportunity for Penney's to boost its top line.
Another problem is that Penney's is losing its relevance. After alienating its core customer earlier this decade by taking away sales, that customer found plenty of other options beyond Penney's walls. In fact, I'd suggest a recovering U.S. economy could have even shuffled those customers to Macy's , which does offer generous (if not predictable) discounts to shoppers.
But it's not just the price point; it's the merchandise. Penney's has a few key brand-name attractions, but it doesn't have any real identity to entice customers to head into its stores. Without a retail identity, Penney's will just sort of muddle along.
The article 3 Retail Stocks We Won't Buy (Hint: Sears Holdings Isn't One) originally appeared on Fool.com.
Brian Feroldi has no position in any stocks mentioned but you canfollow him onTwitter where he goes by the handle@Longtermmind-setor connect with him on LinkedIn to see more articles like this.Daniel Kline has no position in any stocks mentioned. Sean Williams has no position in any stocks mentioned. The Motley Fool owns shares of Barnes & Noble. The Motley Fool recommends Lumber Liquidators. Try any of our Foolish newsletter services free for 30 days. We Fools may not all hold the same opinions, but we all believe that considering a diverse range of insights makes us better investors. The Motley Fool has a disclosure policy.
Copyright 1995 - 2016 The Motley Fool, LLC. All rights reserved. The Motley Fool has a disclosure policy.