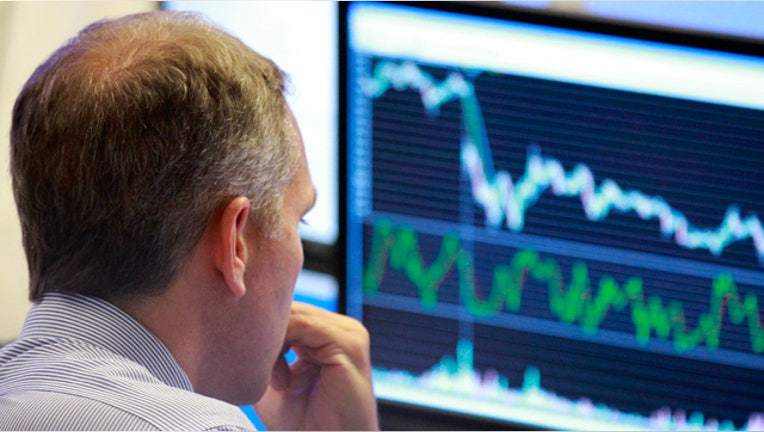 I'll be the first one to admit that I've been a pretty harsh cynic when it comes to IPOs. And if you know me, then you know I almost always avoid them -- and for good reason, too.
The truth is that most individual investors don't get the chance to get in on the ground floor, and they often jump on after they see an IPO skyrocket right before it falls back to earth.
IPOs are a glaring example of how the game is rigged against individual investors. When a hot new IPO comes to market, only insiders can get their hands on shares. The bank backing the IPO then hypes it to the moon, driving up investor demand.
Eager investors who were locked out from investing very often jump in and buy on the first day of trading, which sends the stock soaring. Those insiders then make a quick exit, pocketing their hefty gains. Demand frequently dries up and the stock price falls, leaving all those individual investors holding the bag.
Every once in a while, however, market conditions combine with the right companies coming public to provide some pretty interesting opportunities. There's no denying that IPOs are hot right now.  But as time goes on, even those strong out of the gate don't pan out as the quarters go by.  For example, in the first quarter of 2011, out of the 35 IPOs that came to market, only 46% of them were trading at or above their purchase price as of March 31, 2013.  But, the big winners did win big: Pacira Pharmaceuticals (NASDAQ:PCRX) was up 314%; Cornerstone OnDemand (NASDAQ:CSOD) was up 161%; GNC Holdings (NYSE:GNC) was up 148%; and Qihoo 360 Technology (NASDAQ:QIHU) was up 104%.
In the first quarter of 2012, 60% of the IPOs priced in were trading above their IPO prices as of March 31, 2013. The big winners were:  Vipshop (NASDAQ:VIPS), up 359%; Proto Labs (NASDAQ:PRLB), up 204%; Guidewire Software (NASDAQ:GWRE), up 187%; and Nationstar Mortgage Holdings (NYSE:NSM), up 152%.
In the first quarter of 2013, that percentage has almost doubled from 2011, to 82%. The top performers included:  ExOne (NASDAQ:XONE), up 84%, Norwegian Cruise Line (NASDAQ:NCLH), up 55%; Bright Horizons Family Solutions (NASDAQ:BFAM), up 50%; and Boise Cascade (NYSE:BCC), up 46%. Part of the reason is that only the strong IPOs seem to be making it to market, and let me tell you, there are some IPOs in the pipeline that have definitely caught my attention.
That doesn't mean you should gobble up shares the moment they start trading. If you know the rhythm of an IPO and take the time to research the company going public, you can first sort the blockbusters from the bombs, and then get in as the insiders sell their shares and before the next leg up. And in an overheated market, you're going to find some real opportunities for your portfolio with IPOs.
A Closer Look at 3 Red-Hot IPOs
Let me tell you about three very different IPOs which are very attractive investments right now that I will personally be buying.
Red-Hot IPO #1: The first IPO I like is Sea World (NASDAQ:SEAS), which could easily be one of the five biggest offerings in the U.S. this year .This may come as a surprise, but SEAS is actually a smart stock to own during a slow moving economy. With job creation still sluggish and underemployment also a problem, consumers remain somewhat cautious with their hard-earned dollars.  It's not that people are stuffing their money under a mattress and refusing to buy anything, it's just that they're more selective, which is completely understandable.
So what are consumers' spending money on these days? In a word, they're spending money on "experiences." It is all about the simple pleasures that give consumers a creative alternative to get a dose of "luxury" without overspending. These experiences help consumers escape the pressures of the struggling economy. This is exactly what Sea World has to offer.
The company owns and operates 11 U.S. theme parks, including the popular SeaWorld, Busch Gardens and Sesame Place brands that hosted more than 24 million guests in 2012. The big growth driver, besides a resurgence in domestic family vacation travel, is SeaWorld Parks & Entertainment's expansion into popular brands in media and entertainment platforms to connect people with nature and animals through movies, television and digital media. SeaWorld is also developing new lines of licensed consumer products.
I am also impressed with how financially strong Sea World is. Over the past three years since being bought out by Blackstone, the company's revenues have been on the up and up, jumping up 7% to $1.4 billion. Earnings soared to more than $77 million last year, up from $19 million in 2011.
This upcoming IPO is particularly attractive because the stock will be cheap, in comparison to some of the company's competition, and the funds raised through the IPO will be used to pay down their debt and clear the way for additional growth. Sea World priced $26 million shares at $27 and on April 19, 2013 began trading well above its IPO price.
Red-Hot IPO #2: Another IPO that I am awaiting is a cloud computing company. This is a type of technology I am a big fan of. As anyone with a growing cache of documents, music, photos and videos knows, the need for data storage continues to grow. At the corporate level especially, this demand is insatiable. Customers create and demand more and more content, regulations require more records to be kept and data to be stored, and more powerful computing and communication capabilities lead to higher-quality (and hence larger) files that need to be secured and maintained.
ChannelAdvisor (soon to be ECOM) provides cloud-based e-commerce software that allows retailers and manufacturers to advertise and list products on Amazon (NASDAQ:AMZN), Google (NASDAQ:GOOG), eBay (NASDAQ:EBAY), Facebook (NASDAQ:FB) and more. Their offerings include automation, analytics and optimization. Users can manage product listings, inventory availability, pricing optimization, search terms, data analytics--just to name a few.
ChannelAdvisor has proved itself worthy through its revenues, increasing from $36.7 million to $53.6 million from 2010 to 2012. And so far, the company, while still privately held, has raised $76 million from notable companies including eBay, New Enterprise Associates, and Kodiak Venture Partners. I will be paying close attention to the pricing of ChannelAdvisor and its first day of trading.
Red-Hot IPO #3: The IPO I will be spending my hard-earned investment dollars on is Fairway Group Holdings Corp. (NYSE:FWM), a grocery-store chain focused in the greater New York area. What I love about this supermarket chain are the great prices and their focus on organic, fresh food. But at the same time, it has a bustling no-nonsense New York fresh fruit and vegetable stand feel to it rather than a new age fancy Whole Foods Boulder/Silicon Valley feel.
Still, I'm not buying just because I'm a New Yorker. I want to see a return on my investment! And it looks like Fairway will do just that. The company currently has 12 stores, but the plan is for this supermarket chain to expand nationally and open 300 stores. In their fiscal year that ended in April 2012, revenues rose 14 percent, to $555 million from the year earlier. In fact, from 2009 to 2012, Fairway increased annual sales by almost 66%. According to their regulatory filing, at the end of April, Fairway will report fourth-quarter total net sales of between $175 million and $178 million, compared with $150 million for the year earlier quarter.
FWM just went public, ringing the NASDAQ opening bell in celebration of its debut on Wednesday, April 17. The IPO shares were priced at $13, which was above the expected range of $10 to $12, and the stock opened for trading at $18, and it saw its shares surge close to 40%. (If that holds, you can see why insiders will want to take profits when their restriction period ends and they're able to sell shares, typically after 180 days.)
I've always loved following the new companies coming on the market, and I've been involved with a few IPOs myself in my career. And as we talked about, you have to be careful. Many investors lose money in IPOs, but if the fundamentals are strong and market conditions are right, you can generate a strong, long-term return, and get in close to the ground floor and have a lot of fun doing it.
Hilary Kramer is the editor in chief of the subscription newsletters: Game Changers, Breakout Stocks Under $10, High Octane Trader, Absolute Capital Return Portfolio and Inner Circle. Formerly, Hilary was the CIO of a $5 billion global private equity fund. She has an MBA from the Wharton School at the University of Pennsylvania and began her Wall Street career as an analyst at Morgan Stanley. Hilary is the author of The Little Book of Big Profits from Small Stocks (Wiley) and Ahead of the Curve: Nine Simple Ways to Create Wealth by Spotting Stock Trends (Free Press). To learn more about Hilary Kramer visit: http://GameChangerStocks.com.