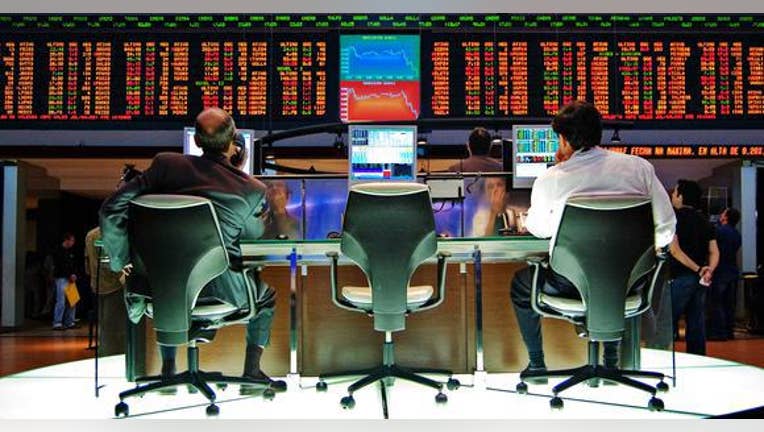 Image source: Rafael Matsunaga, Flickr.
2015 was a lackluster year for the market, with most major market benchmarks posting modest declines from where they stood at the end of 2014. Yet even as many investors think about how they can get those lost returns back in 2016, many people believe you shouldn't be focusing on what the market does in any given year at all. Here are three reasons why it shouldn't matter to you what the market does in 2016.
Sean Williams: I don't know about you, but waiting on the edge of my seat to see if the S&P 500 finishes up or down for the day just doesn't do it for me anymore. In fact, I can remember during the late 1990s, when I did consider myself an active trader, how little I slept. My reason for not caring what the market does in 2016 is simple (and it involves more than just getting some extra sleep): Long-term data suggests that patience is rewarded.
The S&P 500 chart above is a powerful reminder that valuations tend to increase over time. Since 1950, the S&P 500 has undergone 33 corrections of 10% or more (not counting our most recent correction this past summer). In each of the previous 33 instances, the S&P 500 eventually retraced the entirety of the drop and hit a new high. Regardless of whether it took weeks, months, or years to do so, we're talking about a perfect record of long-term bullishness: 33 for 33. That's a powerful statistic.
However, data from J.P. Morgan Asset Management, which utilized data from Lipper, is equally motivating. J.P. Morgan Asset Management looked at data for the S&P 500 between Dec. 31, 1993, and Dec. 31, 2013, and came to an interesting conclusion: Holding an S&P 500 index fund every day through that time span and not selling would have resulted in a 483% gain. Mind you, this period including the dot-com bubble and Great Recession, where the S&P 500 lost more than 50% of its value in each instance.
If, however, you tried timing the market and missed just the 10 top-performing days for the S&P 500 over this 20-year period, your return dropped to a gain of just 191%. Miss the best 30 days and you earned less than 20% in 20 years! Keep in mind there were around 5,000 trading days over this 20-year period. This is more than enough evidence to demonstrate that buying and holding is the best strategy for success, and it's all the more reason to not be concerned with what the stock market does as a whole in 2016.
Dan Caplinger: Many investors focus almost exclusively on "the market" as though it were relevant to their personal investing returns. It's true that for those who invest directly in index mutual funds or exchange-traded funds, you can look at the S&P 500 or Dow or whichever index that particular fund tracks and feel confident that your return will be very close to what you see in the newspaper every day. But for those of us who invest in individual stocks or in areas beyond the U.S., focusing on "the market" will give you a disjointed view of how your portfolio can perform in any given year.
For instance, in 2015, those who invested in stocks focused on e-commerce opportunities generally did quite well, with some of the industry's largest companies posting extremely strong returns. On the other hand, if you had an energy-heavy portfolio because you believed that the oil-price declines in late 2014 would quickly reverse themselves, then 2015 was an extremely painful year.
Looking at the overall market can be somewhat useful as a benchmark to gauge your performance, but in itself, you don't really need to care how the market did. It's only important how you did with your investing.
Steve Symington: One of the most common questions I receive from friends and family is "Where is the stock market headed?"
And they're generally surprised when I respond with something along the lines of "In the near term? I have no clue. And you shouldn't believe anyone who tells you otherwise."
Of course, I also elaborate that -- as Sean pointed out -- the stock market has repeatedly proven its ability to generate positive returns for long-term investors. So unless you're planning to be a net seller of stocks in 2016, what the market does in the coming year should be of little consequence to your investing goals. And even then, if you've read our 13 Steps to Investing Foolishly, you'll know that "any money you need in the next month, five months, or five yearsdoes not belong in the stock market."
Besides, as a long-term investor, I'll be happy regardless of what the market does in 2016. If my portfolio rises, I'll rejoice knowing the capital I've already allocated has increased in value. If the market suffers a steep decline, I'll revel in the opportunity to put additional money to work buying stocks at lower prices. But what you absolutely won't find me doing is fretting over where the market will be 12 months from now.
Because, to be honest, I have no clue. And you shouldn't believe anyone who tells you otherwise.
The article 3 Reasons You Shouldn't Care What the Market Does in 2016 originally appeared on Fool.com.
Dan Caplinger has no position in any stocks mentioned. Sean Williams has no position in any stocks mentioned. Steve Symington has no position in any stocks mentioned. The Motley Fool has no position in any of the stocks mentioned. Try any of our Foolish newsletter services free for 30 days. We Fools may not all hold the same opinions, but we all believe that considering a diverse range of insights makes us better investors. The Motley Fool has a disclosure policy.
Copyright 1995 - 2016 The Motley Fool, LLC. All rights reserved. The Motley Fool has a disclosure policy.