3 Reasons Why Trivago May Be Better Than Priceline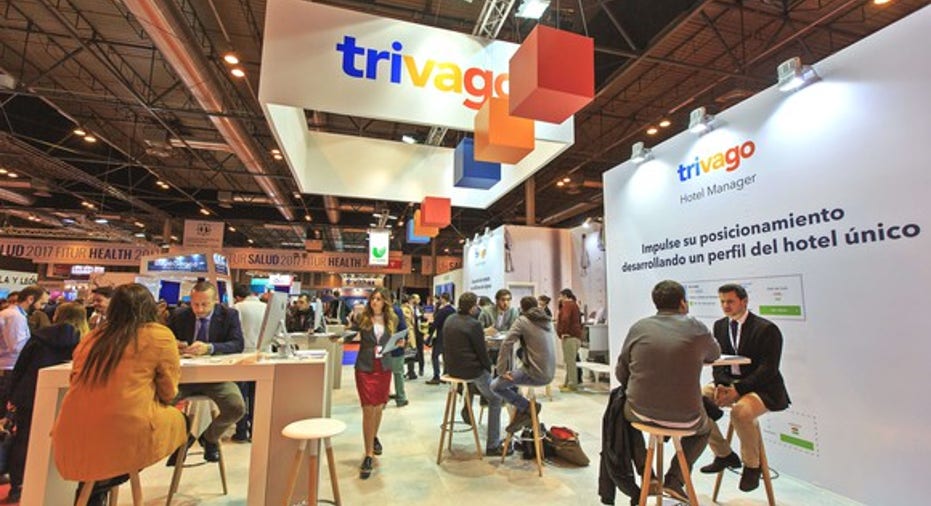 Investors typically look at Priceline Group(NASDAQ: PCLN)as the market darling of online travel stocks, but you may want to keep an eye on Trivago (NASDAQ: TRVG). Shares of the hotel rate aggregator soared 12% yesterday after posting blowout quarterly results.
Trivago has been on fire since going public at $11 five months ago. It wasn't hot out of the gate. The stock didn't close above $12 until well into its second week of trading. The stock has soared 81% in its brief life as a publicly traded company.
Priceline's been no slouch. It's been the top dog for investors among travel portals for years. However, Trivago is the clear winner this year. Shares of Trivago have risen 70% so far in 2017. Priceline has moved 24% higher, more than enough to beat the market but obviously not as well as Trivago. Let's go over a few of the reasons why the market's warming up to Trivago these days.
Image source: Trivago.
1. Trivago is growing a lot faster
The market rewards growth, and there's no denying that Trivago has the magic touch. Revenue climbed 68% in its latest quarter, more than four times Priceline's year-over-year growth rate of 16% during the same period.
The growth gap may narrow, but there's no denying which is the company that will be growing faster in the near term. Trivago is forecasting growth of 50% this year. Priceline is expected to be steady at 15% top-line growth this year and again in 2018.
2. Trivago is the more concentrated stateside play
Trivago is based in Germany. Priceline hails from Connecticut. The geography would suggest that Priceline is the company to buy to play on a bump in domestic travel, but that's not the case at all.
Priceline generates the lion's share of its revenue overseas. Priceline owns Booking.com, the top dog in Europe. A whopping $2 billion of the $2.2 billion in gross profit for Priceline's latest quarter was generated internationally. It's not a fluke, as 88% of Priceline's gross profit in 2016 came from outside the U.S. market.
There's more balance at Trivago, where the Americas accounted for 38% of its revenue in its latest quarter. Developed Europe scored a 42% slice of the mix. International in general and Europe in particular may prove to be the right place to be, making Priceline the one that's in the right place at the right time. However, if geopolitical risks find investors skittish to have too much of their money riding overseas, then Trivago is the smarter play.
3. Momentum matters
There's something to be said about going with the hot hand, and right now that's Trivago. It's clearly the best performer in its niche this year judging by its growth rate and stock appreciation. Growth also accelerated at Trivago in its latest quarter, something that wasn't the case at Priceline.
Priceline and Trivago both have the key components in place to continue making them market beaters, but it's getting to ignore the latter after a splashy first five months on the open market.
10 stocks we like better than Priceline GroupWhen investing geniuses David and Tom Gardner have a stock tip, it can pay to listen. After all, the newsletter they have run for over a decade, Motley Fool Stock Advisor, has tripled the market.*
David and Tom just revealed what they believe are the 10 best stocks for investors to buy right now... and Priceline Group wasn't one of them! That's right -- they think these 10 stocks are even better buys.
Click here to learn about these picks!
*Stock Advisor returns as of May 1, 2017
Rick Munarriz has no position in any stocks mentioned. The Motley Fool owns shares of and recommends Priceline Group. The Motley Fool has a disclosure policy.