3 Reasons Why I Just Bought Twitter Stock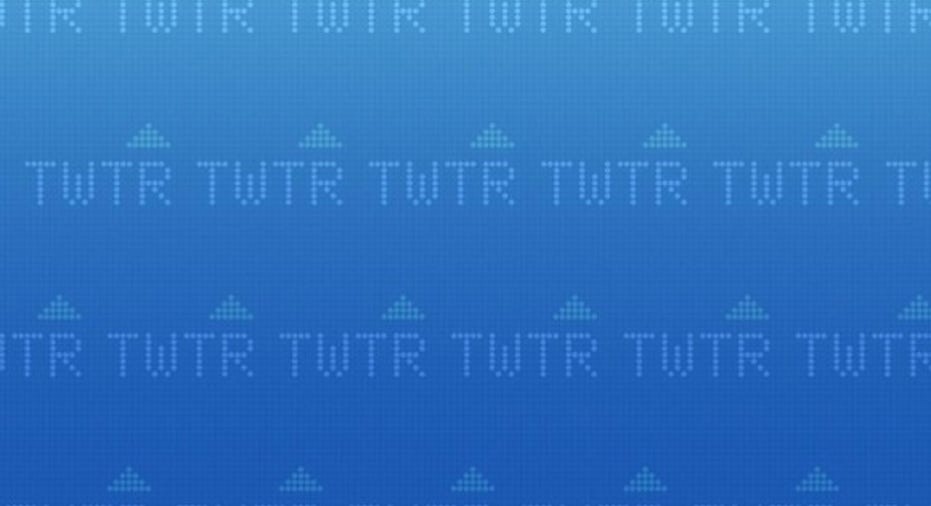 Investors were bailing onTwitter (NYSE: TWTR)last week, unloading the former social media darling after a rough quarter. Usage was flat. Advertising revenue declined, and how the heck does ad revenue fail to keep up with user growth?
Twitter fell on Thursday following that morning's earnings news, and that's when I decided to establish a position in the stock. I know the Twitter that I'm buying into. We're looking at a broken dot-com that's struggling to monetize its stagnant traffic. I have reasons for running into a burning building at a time when logic and most of my fellow investors are going the other way.
Image source: Twitter.
1. Engagement is still improving
There was an average of 319 million monthly active users during the fourth quarter, a marginal uptick from the 317 million monthly active users it was clocking in during both the third quarter and the prior year's fourth quarter. Stagnancy is rough, but there are crimes far worse than merely standing still.
Engagement is actually picking up for those on the platform.Average daily active usage climbed 11% since the prior year's fourth quarter. We're seeing this trend accelerate, rising 3%, 5%, and 7% through the first three quarters of 2016, respectively.
One can argue that the presidential race triggered an uptick in activity on Twitter, but this doesn't mean that engagement is toast now that the votes have been tallied. President Donald Trump's polarizing tweets are turning even more heads on this side of Inauguration Day.
2. The revenue slump is temporary
Facebook (NASDAQ: FB) is the market darling in social media, and deservedly so. Attracting 1.86 billion monthly users in December is nearly six times the crowd that Twitter is drawing, and Facebook is milking a lot more money out of its users.
Facebook's popularity is growing faster, too. Its monthly active user base has climbed 17% over the past year. Daily active users at Facebook rose 18%, quite a bit better than Twitter's 11% advance in daily active usage. However, while Twitter's ad revenue took a step back in the fourth quarter we saw Facebook's ad revenue post a 53% year-over-year advance for the same three-month period.
Something's wrong at Twitter, but it's clear that advertisers are willing to spend more to reach engaged consumers on social media where targeting and programmatic solutions give marketers more bang for their budgeted buck.
Twitter is trying to find its way here, and pushing for live video, cleaning up harassment, and introducing new ad formats will be winning financial moves once we get through the current growing pains. If Twitter isn't milking more ad revenue per user a year from now I'll have to rethink this point, but for now it seems that the floor in monetization is a lot closer than the ceiling.
3. Buyout buzz will never die
We saw some tech and media giants rumored to be pursuing Twitter as an acquisition target last year, and that's not something that disappears overnight. Twitter stock seems to pick back up when the chatter surfaces, and this should provide a base for the stock if it should fall to the low teens or pre-teens again.
As long as Twitter's usage doesn't fall off a cliff -- and that doesn't appear to be happening anytime soon -- there will be no shortage of companies that feel as if they are the ones destined to fix this broken company.
Twitter will earn its way out or someone will want to show Twitter how to do it right. I see more upside than downside here, and that's why I became a Twitter shareholder for the first time on Thursday.
10 stocks we like better than TwitterWhen investing geniuses David and Tom Gardner have a stock tip, it can pay to listen. After all, the newsletter they have run for over a decade, Motley Fool Stock Advisor, has tripled the market.*
David and Tom just revealed what they believe are the 10 best stocks for investors to buy right now... and Twitter wasn't one of them! That's right -- they think these 10 stocks are even better buys.
Click here to learn about these picks!
*Stock Advisor returns as of February 6, 2017
Rick Munarriz owns shares of Twitter. The Motley Fool owns shares of and recommends Facebook and Twitter. The Motley Fool has a disclosure policy.