3 Reasons Why Alaska Air Stock Has Room to Run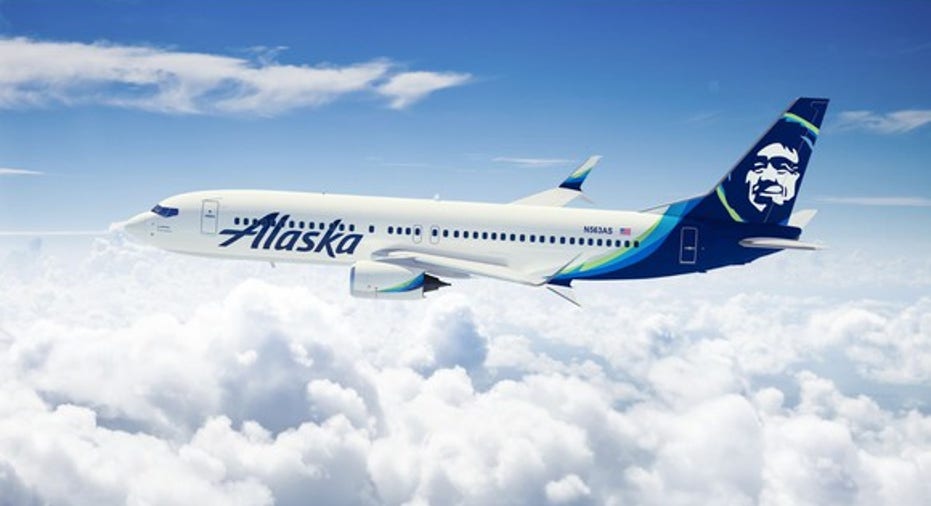 Shares of Alaska Air (NYSE: ALK) have soared to a new all-time high this month and are closing in on the $100 mark. Clearly, investors have overcome their initial skepticism about Alaska's recent acquisition of smaller West Coast rival Virgin America.
Yet while the stock isn't as cheap as it was last summer, Alaska Air could still be a winner for investors over the next few years. Here are three reasons why the stock should be able to continue rising.
Competition easing up
For the past several years, Alaska Air has faced rising competition in its home market of Seattle. Most notably, Delta Air Lines (NYSE: DAL) has built a hub from scratch at Seattle-Tacoma International Airport. Four years ago, Delta operated about 40 daily departures in Seattle; by this summer, it will operate 160 peak day departures there.
Due to Delta's rapid expansion in Seattle, competitive capacity has been rising at a double-digit rate in Alaska Air's markets over the past two years. This -- along with Alaska's own growth -- has led to falling fares on many of its most important routes. As a result, revenue per available seat mile (RASM) fell 5.7% in 2015 and declined another 4.2% in 2016.
Alaska Airlines posted sharp RASM declines in 2015 and 2016. Image source: Alaska Airlines.
Alaska Air returned to RASM growth last quarter, despite continuing to face an onslaught of competitive capacity growth. Moreover, competitors are finally slowing their growth in Alaska's markets. Management expects to face 4% competitive capacity growth this quarter and even less in Q2.
Delta continues to add a few routes here and there in Seattle. However, it's not likely to return to a rapid growth rate in Seattle until at least late 2019, when the airport expects to open an expanded international arrivals facility.
Meanwhile, with Alaska and Delta fighting for position in Seattle, it's not an especially attractive growth market for other airlines. Furthermore, the acquisition of Virgin America has helped Alaska diversify away from Seattle. In sum, conditions are favorable for Alaska Air to start producing solid unit revenue growth in Q2 and beyond.
Synergies will bolster Virgin America's profitability
Alaska Air has consistently been at or near the top of the airline industry in terms of profitability in recent years. By contrast, Virgin America has typically survived on much lower margins. In 2016, Alaska Air posted a stellar 24.4% adjusted pre-tax margin. Virgin America's adjusted pre-tax margin was more than 10 percentage points lower, at 14.2%.
Understandably, some investors are worried that Virgin America's weaker profitability will drag down the combined company's profit margin. Indeed, Alaska Air would have had a pre-tax margin of 22.3% in 2016 if it had owned Virgin America for the whole year.
However, merger synergies should enable Alaska Air to maintain its industry-leading margins (assuming no major changes in the competitive environment). The merger is expected to drive $175 million of annual revenue synergies and $50 million of annual cost synergies. Alaska may capture up to 65% of those synergies by 2018.
Merger synergies should bolster Virgin America's profit margin. Image source: Alaska Airlines.
In essence, merger synergies could boost Virgin America's profit margin all the way to the level of pre-merger Alaska Airlines. As the company realizes those synergies over the next two to three years, they should contribute to steady profit growth.
Revenue growth is about to take off
Lastly, accelerating revenue growth may help Alaska Air win a higher earnings multiple. Alaska has increased its capacity by slightly more than 10% in each of the past two years. That's faster than its long-term trend. However, revenue growth has been fairly slow at 4% a year during that period, due to the carrier's RASM declines.
Alaska is starting to dial back its growth. Earlier this month, the company projected that it will increase its capacity 8.5% year over year in 2017. Going forward, it expects to continue pulling back on growth, targeting 4%-8% annual increases in capacity.
Yet even with this slower capacity growth, revenue growth is about to accelerate due to the improving unit revenue outlook. Indeed, if Alaska Air manages to increase RASM just 2% this year, its total revenue will climb by double digits relative to the $7.5 billion that Alaska and Virgin America generated on a combined basis in 2016.
Alaska Air stock currently trades for about 12 times forward earnings. That's pretty reasonable for a slow-growth company in the high-risk airline industry. However, if revenue growth accelerates, Alaska's earnings multiple could rise further.
Putting it all together
As unit revenue stabilizes and Alaska makes progress integrating Virgin America, the company has a chance to produce double-digit revenue and earnings growth.
There are certainly risks ahead. Integrating two airlines is always tricky, due to the complexity of the business. Furthermore, as Alaska's labor contracts come up for renewal in the next few years, the company will probably face steep cost increases. Nevertheless, Alaska Air is well positioned to overcome these headwinds and grow its earnings to new highs in the years ahead.
10 stocks we like better than Alaska Air GroupWhen investing geniuses David and Tom Gardner have a stock tip, it can pay to listen. After all, the newsletter they have run for over a decade, Motley Fool Stock Advisor, has tripled the market.*
David and Tom just revealed what they believe are the 10 best stocks for investors to buy right now... and Alaska Air Group wasn't one of them! That's right -- they think these 10 stocks are even better buys.
Click here to learn about these picks!
*Stock Advisor returns as of February 6, 2017
Adam Levine-Weinberg owns shares of Alaska Air Group and Delta Air Lines. The Motley Fool has no position in any of the stocks mentioned. The Motley Fool has a disclosure policy.