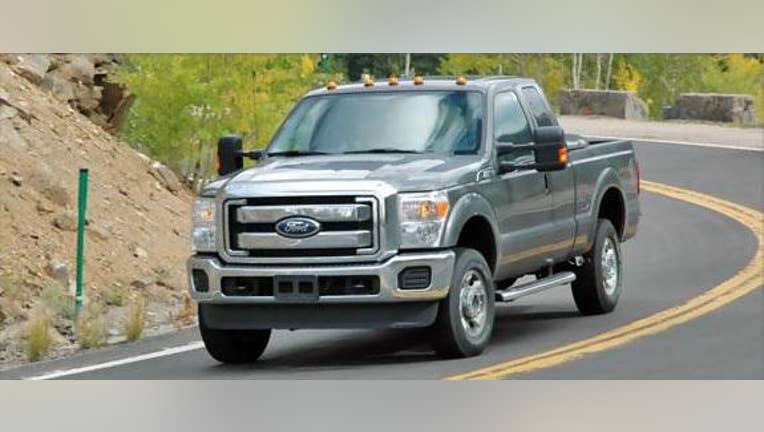 Westport's WiNG Power System powers Ford trucks. Source: Westport Innovations
After a disastrous 2015, a year when it lost nearly half its value, Westport Innovations Inc. stock has recovered sharply so far in 2016: It's up nearly 29% year to date as of this writing.
While critics fear that Westport's impending merger with Fuel Systems Solutions, could delay its turn around, investors are perhaps encouraged by the ongoing strength in sales from Westport's joint venture with Cummins Inc. , which also happens to be its key source of income currently. Westport earned $12.8 million from the Cummins-Westport venture during the nine months ended September 30, 2015 compared to only $0.5 million in the comparable period in 2014.
While that is definitely an encouraging sign, it isn't the only reason to be optimistic about Westport's prospects. Fiscal year 2016 could be a game-changer for the company as it takes a giant leap in the alternative-fuel space through its merger with Fuel Systems, even as its partnership with Delphi Automotive starts bearing fruit. To learn the three catalysts that could work in Westport's favor and send the stock higher this year, check out the slideshow below.
3 Reasons Westport Innovations Stock Could Soar from
The article 3 Reasons Westport Innovations Inc. Stock Could Soar originally appeared on Fool.com.
Neha Chamaria has no position in any stocks mentioned. The Motley Fool owns shares of and recommends Cummins. Try any of our Foolish newsletter services free for 30 days. We Fools may not all hold the same opinions, but we all believe that considering a diverse range of insights makes us better investors. The Motley Fool has a disclosure policy.
Copyright 1995 - 2016 The Motley Fool, LLC. All rights reserved. The Motley Fool has a disclosure policy.