3 Reasons Sunoco LP Stock Could Rise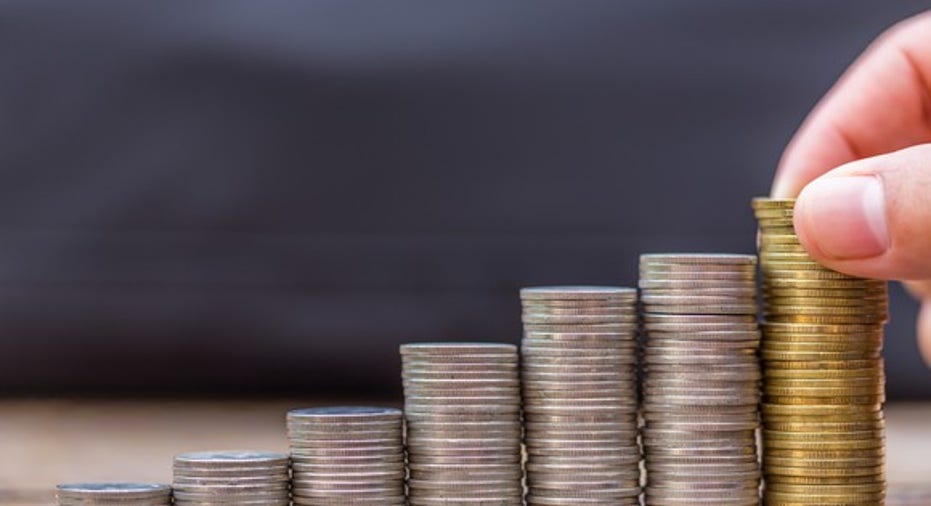 Investors have had a rough time withSunoco LP(NYSE: SUN)stock in recent years. It peaked in 2014 before promptly face-planting in each of the next two years, including a 32% loss in 2016. A falling share price wasn't entirely unwarranted.
The growth-oriented master limited partnership has experienced a massive transformation under its new parent companies,Energy Transfer PartnersandEnergy Transfer Equity, which own 46% and 2%, respectively. While a flurry of merger and acquisition activity boosted its retail segment, it also led to a deteriorating balance sheet. Throw in depressed gasoline and diesel prices and, well, you arrive at a stock that has fallen short of creating shareholder value outside of its impressive 12% dividend yield.
The good news is that oil prices are on the mend, and growing retail sales continue to generate strong cash flow. In fact, there are a handful of reasons Sunoco LP stock could rise in 2017 and beyond.
Image source: Getty Images.
Strong retail growth strategy
Sunoco LP reports operations in two segments: wholesale and retail. The former includes 6,900 dealers, distributors, and commercial customers that combine for a majority of the company's total annual fuel volumes sold. That amounted to 5.1 billion gallons, representing two-thirds of total gallons sold, on a pro forma basis in 2015.
The latter includes 1,345 locations that sold $2.2 billion in merchandise and 2.5 billion gallons of fuel on a pro forma basis in 2015. Although retail may not be the first thing most people consider when they see the familiar Sunoco logo, it's an incredibly important part of the company's future growth. In fact, it always has been -- with 27 consecutive years of same-store merchandise sales growth.
There are several reasons the retail segment could lead to an increasing stock price. First, retail helps to diversify revenue streams at Sunoco LP, which has played an important role in keeping the company cash flow-positive in the current commodities down cycle.
Second, merchandise and fuel sales at retail locations are inherently high-margin. Each gallon of fuel sold at a retail location contributed $0.235 in gross profit in the first nine months of 2016, compared with just $0.10 for each gallon sold through a wholesaler. Together, merchandise and fuel sales from retail locations were responsible for 69% of total pro forma gross profit in 2015.
Image source: Sunoco investor presentation.
Third, Sunoco LP has a strong retail growth strategy in place. Organic growth sources include new store layouts that boast a larger footprint and generate 200% to 300% more cash flow than smaller legacy stores, 452 (and growing) Laredo Taco Company locations that attract higher traffic, and an exclusive partnership with Dunkin' Donuts in Hawaii.
Simply put, retail locations punch well above their weight class for investors -- and continued investments will lead to even stronger future cash flow.
Real estate divestiture
The recent acquisition spree led to swelling debt levels and a decrease in liquidity. While management is attempting to fight back with organic growth in the long term, it also has a short-term weapon to deploy: selling off real estate assets. Sunoco LP recently announced its intention to sell more than 100 locations, including company-owned fuel distribution locations, undeveloped plots of land, and other "excess" real estate.
The diverse portfolio of real estate holdings spans 15 states and will be sold through a sealed-bid process. Interested parties can buy one property, multiple properties, or the entire slate of locations. Sunoco LP has not estimated the value of the properties or disclosed how it will allocate the proceeds from any potential sales. The most likely outcome is to use the extra cash to pay down debt, specifically current liability items, which increased 28% from March to September of last year.
Investors will know for sure shortly after the March 7 and April 4 deadlines for bids, but selling unnecessaryassets to strengthen the core business can't go wrong.
Falling debt levels
A focus on paying down debt doesn't stop with a one-off real estate auction. Management recently amended the company's $1.5 billion revolving credit facility and $2 billion term loan agreement. The new agreement affords the company increased financial flexibility in the short term, with an understanding that debt levels must be reduced to specific levels starting in 2018 and ending in 2019. Here are the specified maximum leverage ratios and the dates by which Sunoco LP must achieve them:
Data source: Sunoco LP.
To be fair, reducing the maximum leverage ratio could be done without reducing debt levels, but a quick look at the company's balance sheet shows that focusing on debt reduction will be the healthiest way to achieve each incremental step-down. Total debt increased from $2.4 billion in September 2015 to $4.5 billion in September 2016 -- an increase of 82% in just one year!
This is a win-win for the company and investors. Less debt means lower interest expenses, which means improved profitability and (likely) increased distribution payouts. That's especially true considering that Sunoco LP paid $132 million in interest in the first nine months of 2016, which ate up $2.67 per share. That's nearly equal to the annual distribution of $3.32 per share.
What does it mean for investors?
After being relisted on the NYSE in 2014, Sunoco LP has undergone a significant transformation that has added retail and wholesale growth opportunities alike. The quick injection of assets was accompanied by a steady increase in debt and, unfortunately, coincided with a collapse in oil prices. The important takeaway is that management has a solid plan in place to execute on the next phase of the transformation: extracting maximum value from recently acquired assets and lowering debt levels over time. That will increase the company's credit rating, improve profitability, allow for increased distribution payouts, and provide several reasons for Sunoco LP stock to rise.
10 stocks we like better than Sunoco When investing geniuses David and Tom Gardner have a stock tip, it can pay to listen. After all, the newsletter they have run for over a decade, Motley Fool Stock Advisor, has tripled the market.*
David and Tom just revealed what they believe are the 10 best stocks for investors to buy right now... and Sunoco wasn't one of them! That's right -- they think these 10 stocks are even better buys.
Click here to learn about these picks!
*Stock Advisor returns as of January 4, 2017
Maxx Chatsko has no position in any stocks mentioned. The Motley Fool has no position in any of the stocks mentioned. The Motley Fool has a disclosure policy.