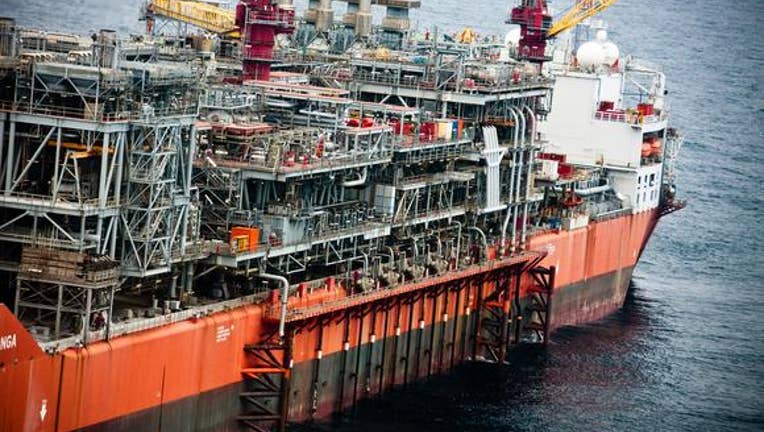 Image source: Royal Dutch Shell via flickr.com.
Like so many of its peers, Royal Dutch Shell has had a rough go of it over the past year or so. Unlike its peers, though, Shell is in the midst of a major transformation, as it just completed the $50 billion acquisition of BG Group and now is on a course to completely overhaul its production portfolio over the next two years.
This major change could end up giving shares of Royal Dutch Shell a much-needed boost over time, but there are a few ways in which the deal could make the company stumble. Let's take a quick look at the three risks the company faces in the coming years that could potentially send shares of Shell headed in the wrong direction.
Botching the BG Group integrationMergers and acquisitions aren't easy. Beyond the issue of overpaying for an asset, there's also the chance that the two companies can't be effectively integrated to capture the benefits of being a combined company. Royal Dutch Shell may be the second largest integrated oil major, but a merger of BG's size is large enough that it could be a major headache if it doesn't go well.
According to Shell, management says it has identified $3.5 billion in potential synergies when the two companies are combined. That's a pretty big goal, and falling short of it will probably lead to higher costs. If the company can't fulfill its promises of cost cuts and asset sales as part of this merger, it might cause investors to lose some confidence in management and send shares lower.
Dragged down by deepwaterAs part of the merger with BG Group, Shell will be focused on two major asset groups: LNG and deepwater drilling, especially off the coast of Brazil.
The LNG component does look promising. Demand for natural gas in places without their own source will probably look to buy LNG, and the long-term supply contracts that producers such as Shell can obtain make it a petty attractive source of long-term cash flows.
Then there is Shell's deepwater focus. While offshore drilling will probably play a large component in the oil production mix, there are a couple things to consider here. First, any deepwater project in Brazil means that it has deep ties to Petrobras . As the national oil company, the national government mandates the Petrobras been the primary operator on any deepwater project there. With the company tied up in its kickback scandal, there is a possibility that Shell and anyone working with Petrobras will have to put development plans on hold there until Petrobras works through this scandal and cleans up its balance sheet.
Then there's the possibility that some deepwater drilling may need to give way to shale, and Shell doesn't have a very large exposure to shale. Shell's peers ExxonMobil and Chevron seemed to have figured out how to make shale a more profitable venture in the U.S. and have large shale holdings across North America and in Argentina. If these become lower-cost, shorter-cycle sources of oil and gas than deepwater, then shale drilling may keep oil prices lower and make deepwater development less economical for some time. Perhaps demand for more oil will make this a non-issue, but slower demand growth and strong economics for shale could make much of Shell's growth focus an less lucrative apporach.
Cutting to the boneAs part of the Shell's plans to handle the recent market downturn, management has put off or delayed several of the company's major development projects. When looking at results today, that sounds like a prudent thing to do. However, there is a trade-off. For every project that's delayed, it will make it that much harder for Shell to grow its production a few years from now.
Looking at some of the investment decisions it has made recently, Shell's management doesn't look like it will have a whole lot going on in the coming years.
Image source: Royal Dutch Shell investor presentation.
Granted, the integration of BG Group does give the combined entity a new suite of projects to choose from, but for a company the size of Shell to really move the needle, it needs a lot of new assets. We may not see the impact until many years down the road, but tepid growth down the road thanks to under-investment today could send investors elsewhere.
What a Fool believesThe integration of BG Group could lead to some promise for Shell in the long run. For it to work, though, Shell's management team needs to show that it can effectively integrate the company and get it oriented toward a world that may be in for an extended period of low oil prices. A poor integration of BG Group, weakening economics of deepwater resources, and a lack of new development in the coming years from spending cuts today are all major challenges that Shell needs to face, and if one of these things goes wrong, it could take a pretty big bite out of Shell's share price.
The article 3 Reasons Royal Dutch Shell's Stock Could Fall originally appeared on Fool.com.
Tyler Crowe owns shares of ExxonMobil.You can follow him at Fool.comor on Twitter@TylerCroweFool.The Motley Fool owns shares of ExxonMobil. The Motley Fool recommends Chevron. Try any of our Foolish newsletter services free for 30 days. We Fools may not all hold the same opinions, but we all believe that considering a diverse range of insights makes us better investors. The Motley Fool has a disclosure policy.
Copyright 1995 - 2016 The Motley Fool, LLC. All rights reserved. The Motley Fool has a disclosure policy.