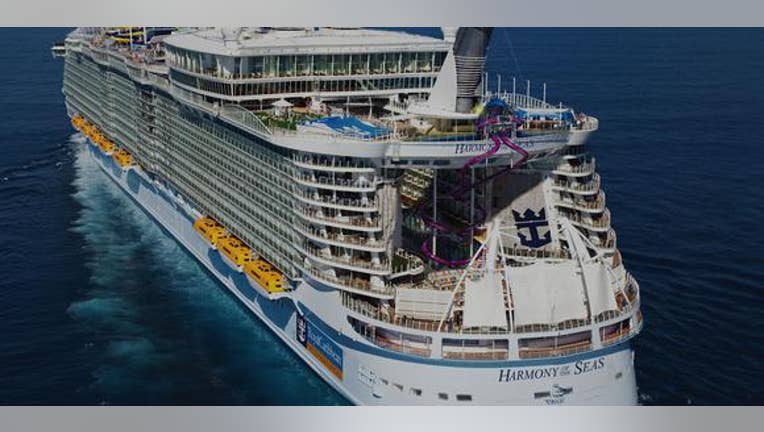 Royal Caribbean's newly enhanced Empress of the Seas returns to the fleet in March 2016. Image credit: Royal Caribbean.
Royal Caribbean Cruises shareholders have weathered a tough storm already in 2016 as the stock has dropped around 25% since the start of the year. There are a few reasons that could be to blame, from a recent earnings miss to the Zika virus. Looking to the future, however, there are at least three reasons its stock could rise.
1. Growth in China"China" was mentioned 63 times by management and analystsin the company's most recent earnings call, far more than any other region. China's population, around four times that of the United States, is not the only reason it could be such a lucrative market -- it also has a middle class that is expanding rapidly, as well as a long coast with many embarkation port possibilities.
Royal Caribbean is responding by sending more ships to China, setting up more booking agent offices, establishing hospitality schools in China, offering cruise dates year-round instead of just during the peak season, and embarking from more ports in the country.
In 2012, there were only 216,000 cruise passengers out of Mainland China. That number grew to nearly 700,000 in 2014, andExecutive Vice President of the China Cruise and Yacht Industry AssociationZheng Weihangpredicts that will grow to 2.5 million by 2020.As of the end of 2015, passengers in the Asia-pacific region made up only 23% of Royal Caribbean's total, but expect that number to grow in coming years.
2. New ships this yearRoyal Caribbean introduced its Quantum of the Seas cruise ship in 2014 (which after one tour in the U.S. is now permanently stationed in China). Last year Royal Caribbean released another new ship, Anthem of the Seas.
This year, two new ships will set sail which could help to give the stock an added boost.Ovation of the Seas made its debut last month when it started sea tests before its maiden voyage in April. The cruise liner has many of the same features that made the Quantum of the Seasso popular, such as an extended arm over the top of the ship that gives passengers a 360 degree view of surrounding scenery. Ovation of the Seas will start in Europe before heading to Tianjin, China for the summer and then to Australia.
Royal Caribbean's next major ship, Harmony of the Seas, is expected to hit the water in June. It will be the world's largest and will include many of the Quantum class attractions as well as unique features like a "bionic bar," which is a full bar where robotic arms serve drinks to passengers, and an onboard water park with the world's longest on-ship water slide.
Royal Caribbean's Harmony of the Seas sets sail in June 2016. Photo: Royal Caribbean
In 2014, Royal Caribbean management released a formal plan to double EPS and ROIC by 2017, a plan called "Double Double." In the most recent earnings call, Royal Caribbean CEORichard Fainsaid that:
Adjusted net income of 0.94 cents per share for the recently released fourth quarter actually missed analysts expectations which has helped to push the stock lower in recent weeks. However, the company is still on track to meet its aggressive Double Double goal by 2017, which if/when achieved will make the current stock price seem cheap.
The sell off looks overdoneBy the end of last year, Royal Caribbean stock price had nearly tripled over the preceding three years. Even though the stock has been hammered in the last two months, much of that seems to be due to general market volatility more than any issue specific to Royal Caribbean.
The sell off now seems overdone, which means this could be an attractive entry point for long-term investors. The stock currently trades for 24 times earnings, and just 10 times projected 2017 earnings. Compare that with the S&P 500, trading at an average of 24 times earnings. With the growth in China, new ships setting sail, and the company on track to reach its aggressive Double Double goals by 2017, Royal Caribbean's stock price seems poised to grow.
The article 3 Reasons Royal Carribean Stock Could Rise originally appeared on Fool.com.
Bradley Seth McNew has no position in any stocks mentioned. The Motley Fool has no position in any of the stocks mentioned. Try any of our Foolish newsletter services free for 30 days. We Fools may not all hold the same opinions, but we all believe that considering a diverse range of insights makes us better investors. The Motley Fool has a disclosure policy.
Copyright 1995 - 2016 The Motley Fool, LLC. All rights reserved. The Motley Fool has a disclosure policy.