3 Reasons Oil Stocks Are Smart Investments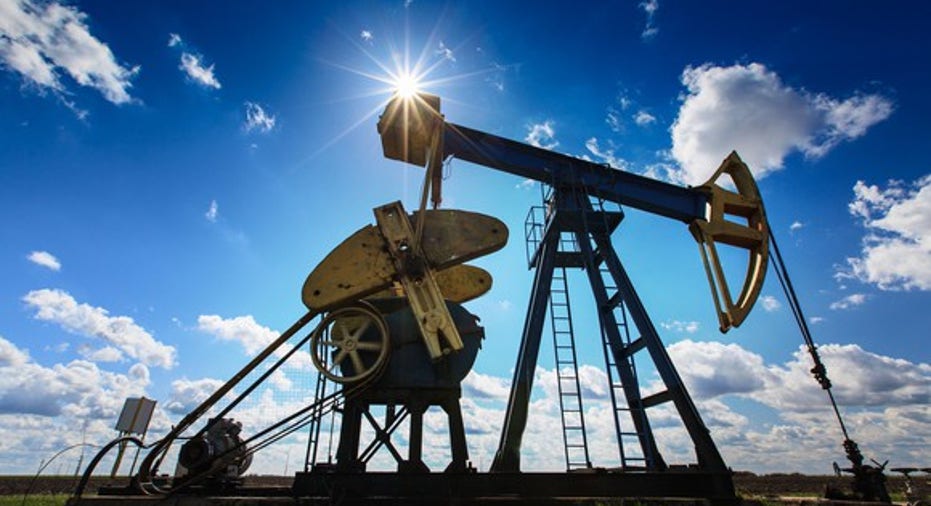 Image source: Getty Images.
Oil stocks have been crushed during the past couple of years after a supply buildup caused crude prices to crash. That crash has wiped away more than $1 trillion in equity value from investors' portfolios since oil prices peaked in late 2014.
Those losses are enough to make any investor want to swear off oil stocks for good. However, despite the sector's recent turmoil, there are three very good reasons why oil stocks make smart investments.
1. To hedge against rising energy prices
Energy prices are relatively low at the moment; but prior to the recent downturn, oil prices were painfully elevated, which had a noticeable impact on disposable income. For example, according to the International Energy Agency (IEA), the average U.S. household spent less than 4% of its budget on energy needed for heating, cooking, and personal transportation in 2009, a year in which oil averaged $53.48 per barrel.
However, household spending on energy jumped to more than 5% by 2011 as a result of oil averaging $87.04 per barrel that year. For the average American household that spends around $53,500 per year, that's roughly a $500 impact.
One way to offset the future impact of higher oil prices is to invest in oil stocks as a hedge against rising prices. A great way to do this is to take some of the savings from the pump, or from lower utility bills, and invest it into a top oil stock like ExxonMobil , or an oil stock ETF such as the Energy Select SPDR ETF .
That ETF not only counts ExxonMobil as its top holding, but it holds a number of other top oil stocks, including oil refiner Valero Energy and oil-field service company Halliburton , which are both top-10 holdings of the Energy Select SPDR ETF. These are companies that should stand to benefit from rising oil prices and demand, helping to hedge against a future increase in personal energy costs.
2. To collect a growing income stream
For a lot of investors, the often-generous income streams of oil stocks is the primary reason why they're invested in the sector. Prior to the oil-price crash, oil stocks had been fueling billions of dollars in cash to investors each year via dividends and distributions.However, the crash in oil has forced many oil stocks to cut investor payouts, with shareholders losing more than $7.4 billion in dividend income this year alonedue to dividend reductions or suspensions.
Not all oil stocks have cut their dividends, however. In fact, both ExxonMobil and Valero Energy have continued to raise their payouts during the downturn. In Exxon's case it boosted its payout by 2.7% earlier this year, continuing its streak of more than a century of uninterrupted dividends, with the oil giant now having increased its payout for the past 34 years.
Meanwhile, Valero Energy increased its dividend by 20% earlier this year. That's on top of a 25% boost last fall, and followed a 45% boost to start 2015. Both companies are able to raise their payouts, thanks to their abilities to capture growing global demand for oil.
3. To benefit from global energy-demand growth
A big reason why oil supplies started to pile up in mid-2014 was weaker-than-expected oil-demand growth. The cure for low oil demand is often low oil prices, and that certainly appears to be the case. In fact, the IEA recently revised its oil demand-growth forecast upward; it now expects oil demand to grow by 1.3 million barrels per day this year. It sees that same growth rate next year, with global oil demand expected to average 97.4 million barrels per day in 2017.
Despite a global push for renewables to combat climate change, the expectation is that demand for oil will continue to grow well into the future, driven largely by emerging-market economies. According to ExxonMobil's most-recent outlook for energy, it sees demand for oil growing by 0.7% per year through 2040. While that's a much slower pace than the expected 4.8% annual growth rate of renewables, the aggregate demand growth for oil is expected to be much higher than renewables on an absolute basis.
This growth suggests that there will be plenty of opportunities for ExxonMobil and other producers in the Energy Select SPDR ETFto expand production, while also keeping oil-field services companies, like Halliburton, busy. Further, given that the bulk of the world's future oil supplies will likely come from complex sources like deepwater or horizontal drilling, which require a higher intensity of oil-field services, it implies robust growth opportunities for Halliburton. In other words, there's lots of growth left in the oil market.
Investor takeaway
The oil sector has clearly hit a rough patch during the past couple of years, which has likely caused some investors to consider completely avoiding oil stocks in the future. While that's understandable, it might not be the best idea, because there are three really smart reasons to invest in oil stocks. Not only can an investor hedge against future increases in oil prices and collect a nice income stream, but the sector isn't in decline. Instead, it still has a lot of growth ahead of it.
The article 3 Reasons Oil Stocks Are Smart Investments originally appeared on Fool.com.
Matt DiLallo has no position in any stocks mentioned. The Motley Fool owns shares of ExxonMobil and Halliburton. Try any of our Foolish newsletter services free for 30 days. We Fools may not all hold the same opinions, but we all believe that considering a diverse range of insights makes us better investors. The Motley Fool has a disclosure policy.
Copyright 1995 - 2016 The Motley Fool, LLC. All rights reserved. The Motley Fool has a disclosure policy.