3 Reasons I Bought Apple Last Week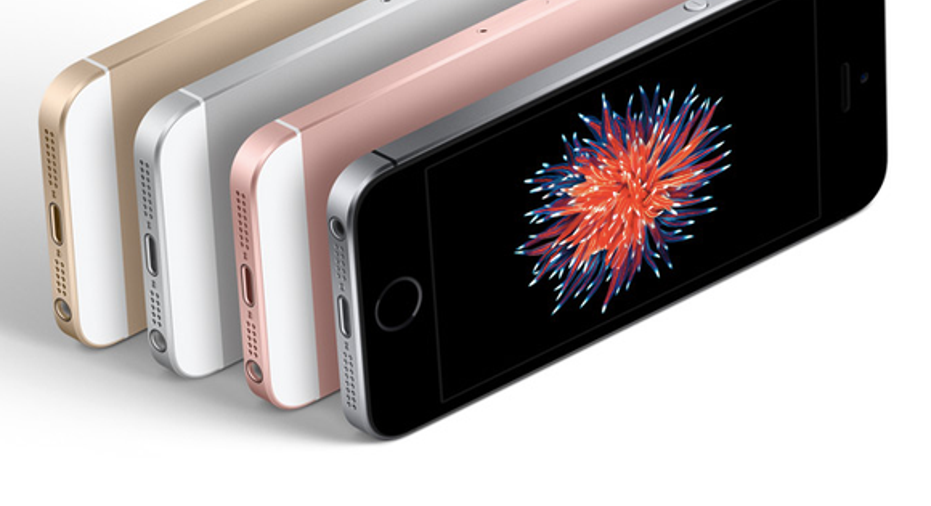 Image source: Apple.
I did a little shopping this past week. The potent combination of idle cash and falling stock prices thrust me into action. I knew I wanted to make some new investments. I just had to decide on what I wanted to buy.
I wound up adding to some existing holdings and initiating some new positions. One of the stocks I purchased was Apple .
One of my more shameful confessions is that I haven't owned shares in the world's most valuable consumer-electronics company for more than two decades. It's not that I didn't see the greatness of Apple's rebirth through the introduction of the iPod in 2001, iTunes in 2003, the iPhone in 2007, App Store in 2008, and iPad in 2010. I've been writing about Apple here for more than two decades, and the vast majority of the articles have been bullish or positive.
Buying into Apple now seems like finally going to see Kobe Bryant play in person this past season, knowing that his greatest years were in the past. However, with the stock now closing lower in 11 of the past 12 trading days, it's hard to resist Apple in the double digits.
1. The new normal still worksI'm a realist. I'm not one of those Pollyanna watchers who thinks it will be a matter of time before Apple's margins expand to their fiscal 2012 peak. That's not likely as it caters to the mass market. It's also not as if Apple can retreat to serving only the affluent with elite products. That opportunity is gone. The recent shift by all of the major U.S. carriers tostop subsidizing smartphone purchasesis eating into the both the value proposition of iOS over Android and probably slowing the upgrade cycle for existing iPhone owners.
The next few quarters will be rough, with sales and earnings going the wrong way. It's hard to argue that a stock is cheap at just 10 times trailing earnings when the forward multiple is even worse. Analysts don't see sales surpassing fiscal 2015's peak until at least 2018, and it may take even longer than that for the bottom line to catch up.
That's fine. Apple is cheap, and once the financials stabilize -- something that will happen before we resume a new growth trajectory -- value investors will warm up to the stock that growth investors have left behind. Analysts will stop lowering their top- and bottom-line forecasts, and the market will wiggle its way back to a stock with an earnings multiple in the pre-teens or lower and a yield of 2.5% or higher.
2. Don't bet against Apple the InnovatorThe generally bullish outlook on Apple didn't waver after Steve Jobs passed away in 2011. Apple stock went on to close higher every year before proving mortal last year, hitting new all-time highs along the way.
However, now that we're nearly five years into the post-Jobs era, it's hard to see Apple raising the bar in game-changing ways. Macs are better. We have new size offerings for iPads and iPhones, also marginally better with every annual update. However, we never got the long-rumored Apple HDTV and streaming television platform. We're being tantalized by chatter of self-driving cars. We did get the Apple Watch last year. It's selling reasonably well, but not enough to offset the decline in smartphones and tablets.
However, Jobs wasn't the only innovator at Apple. The brand will continue to attract the innovators of tomorrow, and Apple has ample financial resources -- more than $230 billion in cash and marketable securities -- to ride things out until it captures lightning in a bottle again or buys out the tech disruptor that does.
3. Things look better if you see fiscal 2015 as the blip and not 2016Apple had a rough March quarter, and things aren't very encouraging for all of fiscal 2016. The most common bull reaction is that this is the lull and things will bounce back. That's a recipe for disappointment. The ground is still moving, and things don't always look pretty. The same Wall Street pros who thought Apple would earn $9.08 a share for all of fiscal 2016 three months ago are now clinging to $8.27 a share, and fiscal 2017 has seen a similar 9% reduction.
The trend is not kind, and it means the same analysts who thought Apple's fiscal 2017 performance would exceed 2015 on both ends of the income statement three months ago have now changed their minds. In short, clinging to fiscal 2016 as the odd year out is a heartbreaker.
The real way to approach this -- and it's not a popular view at the moment -- is that fiscal 2015 was the anomaly. The arrival of the iPhone 6 and iPhone 6 Plus increased the form factor, giving iOS fans the same kind of screen size many were getting on Android.
Check the books. Revenue grew at a mere 9% clip in fiscal 2013 and 7% in 2014. Then came the 28% surge a year later, fueled by the iPhone 6 rollout. So of course revenue is going to take a step back this year. The 8% projected decline may lead some to believe that the business is going the wrong way, but if we eliminate 2015, we see Apple's two-year growth rate clock in at 18% from 2014 to the $215.3 million that Wall Street's targeting this year. That outlook finds Apple growing in the high single digits on an annualized basis, in line with what it had done in 2013, 2014, and the growth that analysts see in 2017.
A hit product can naturally find growth jumping back into the double digits, but Apple's sales continue to improve every year if we eliminate fiscal 2015's surge as a fluke. Apple isn't perfect, but it's growing, and that's the third and final reason I bought in after Apple's stock had closed lower for seven straight trading days. When Apple loses, it doesn't lose for long.
The article 3 Reasons I Bought Apple Last Week originally appeared on Fool.com.
Rick Munarriz owns shares of Apple. The Motley Fool owns shares of and recommends Apple. Try any of our Foolish newsletter services free for 30 days. We Fools may not all hold the same opinions, but we all believe that considering a diverse range of insights makes us better investors. The Motley Fool has a disclosure policy.
Copyright 1995 - 2016 The Motley Fool, LLC. All rights reserved. The Motley Fool has a disclosure policy.