3 Reasons Gilead Sciences Is a Buy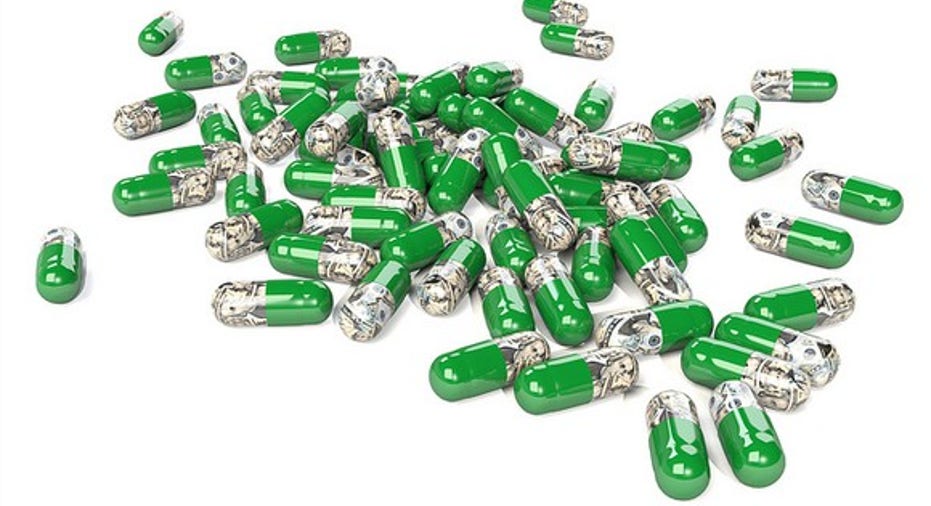 Image source: Flickr user stockmonkeys.
Drugmaking giant Gilead Sciences has fallen out of favor with investors because sales of its hepatitis C drugs are flat-lining, but shunning Gilead Sciences may not be best long-term decision. Here are three reasons I believe Gilead Sciences shares should be bought in portfolios rather than sold.
No. 1: Advancing care
Gilead Sciences hasn't become the market-share-leading maker of HIV drugs and hepatitis C medicine by sitting on its laurels. The company's success stems from massive investments in M&A and R&D that have advanced care in these indications to a point where they're increasingly considered treatable life-long diseases.
Recently, investors have become concerned that mounting competition in HIV by GlaxoSmithKline'sVIIV and by Merck & Coand others in HCV will knock Gilead Sciences off of its market-share-leading pedestal.
While competition in both of these indications is more intense than it was previously, Gilead Sciences' HIV sales are growing, and slowing hepatitis sales may be temporary.
Last year, Gilead Sciences R&D team successfully reformulated its long-standing HIV drug Viread so that it poses less of a risk to the liver. This new formulation, or TAF, is part of a slate of Gilead Sciences' newly launched combination drugs, including Genvoya, Odefsey, and Discovy. Thanks to TAF's reinvigorating Gilead Sciences' HIV product lineup, the company's HIV drug sales climbed 18% from a year ago to $2.8 billion in Q1.
Similarly, the company is refreshing its hepatitis C line-up with a new pan-genotype therapy that's expected to receive a FDA go-ahead on June 28. If regulators green light this drug, it will become the first genotype-agnostic drug on the market. Couple that convenience with a nearly 100% functional cure rate and arguably best-in-class safety, and I think it has a very good shot at solidifying the company's market-leading position in the indication.
Image source: Gilead Sciences.
No. 2: Products coming
Just as the company's sales soared when it entered the hepatitis C market with a bang in 2014, there's a good chance Gilead Sciences' future sales could head nicely higher if research under way in autoimmune disease and nonalcoholic steteohepatitis (NASH) pans out.
In December, Gilead Sciences licensed rights to Galapagos NV'srheumatoid arthritis drug filgotinib. Management plans to kick off a confirmatory phase 3 study soon in that indication, and if that trial pans out, filgotinib could compete in a market that boasts multiple billion-dollar blockbuster drugs, including $14 billion per year Humira.
Another blockbuster opportunity exists if Gilead Sciences' attempts to treat NASH are successful. NASH is a liver disease resembling alcoholic liver disease that's caused by fat in the liver, and it's quickly becoming a major reason for liver transplants.
As many as 5% of all Americans are affected by NASH, and expectations are that NASH's prevalence will climb alongside rising obesity rates.
Since the addressable patient population in NASH is already big and still growing, Gilead Sciences could end up a market share leader in yet another blockbuster indication. Currently, the company has four NASH programs in clinical trials.
Image source: Flickr user Pictures of Money.
No. 3: Bullet-proof balance sheet
Financial flexibility has always been a hallmark of Gilead Sciences' success, and thanks to soaring revenue over the past couple years thanks to its hep C drug launches, the company has in better financial shape than at any point in the past.
Despite spending billions on share buybacks and another $1.7 billion on quarterly dividend payments, Gilead Sciences' balance sheet boasted $21 billion in cash exiting March.
With a 66% operating margin, $20.3 billion in operating cash flow, and that much cash at its disposal, Gilead Sciences may be on better financial footing than any other company in biotechnology.
Tying it together
Of course, no one knows when a bottom will be found for Gilead Sciences' shares, but most investors would be better off focusing less on where this company's shares will trade this week or next month and far more on where shares will trade in five or 10 years. Given the reasons I've just outlined, I think Gilead Sciences' long-term future is bright, and therefore, it can be a core holding in most investors' long-term portfolios.
The article 3 Reasons Gilead Sciences Is a Buy originally appeared on Fool.com.
Todd Campbell owns shares of Gilead Sciences. The Motley Fool owns shares of and recommends Gilead Sciences. Try any of our Foolish newsletter services free for 30 days. We Fools may not all hold the same opinions, but we all believe that considering a diverse range of insights makes us better investors. The Motley Fool has a disclosure policy.
Copyright 1995 - 2016 The Motley Fool, LLC. All rights reserved. The Motley Fool has a disclosure policy.