3 Reasons Gilead Sciences Is a Better Dividend Stock Than Johnson & Johnson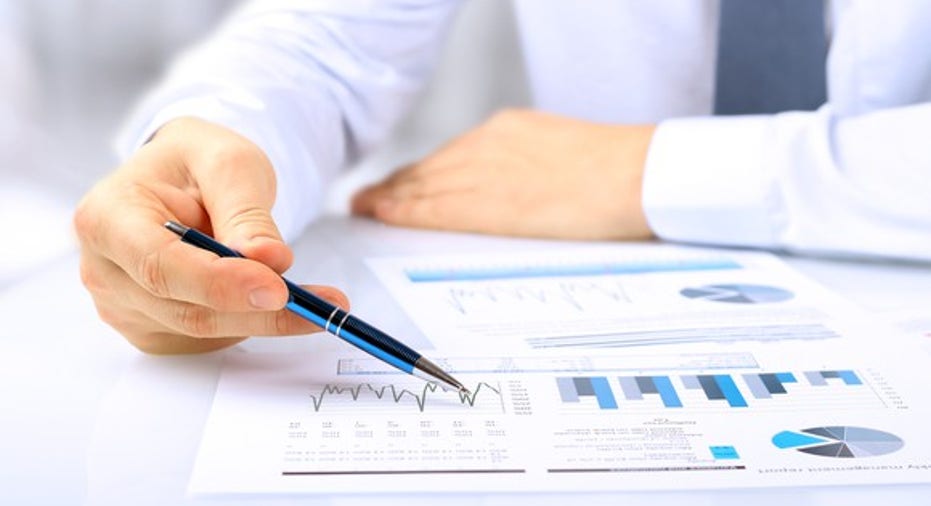 It's been over half a century since Johnson & Johnson (NYSE: JNJ) went a full year without increasing its payout, and if you want a dependable source of income you'd be hard-pressed to find a better stock. But maybe before jumping at the perennial favorite, you should at least consider Gilead Sciences (NASDAQ: GILD) stock. The biotech's dividend program is only a few years old but has a leg up on the behemoth in at least three ways that make it a better pick for investors seeking rapidly growing payments.
When it comes to overall dependability, the world's largest healthcare company has an unmistakable advantage. Let me walk you through a few comparisons, though, and you'll see why you're more likely to enjoy bigger yield on your original investment with Gilead in the years ahead.
Image source: Getty Images.
1. A head start
Right off the bat, we can easily see Gilead shares offer a larger yield at recent prices than J&J does. In February, Gilead raised its quarterly payout 10% to $0.52 per share, which at recent prices leads to a 3.14% forward yield.
Johnson & Johnson has already made four quarterly payments of $0.80 per share. At recent prices, Johnson & Johnson stock offers a 2.62% yield, but the company is expected to announce its 55th consecutive annual payout bump any day now. A $0.05 raise would fall in line with the last two increases and lead to a 2.79% forward yield. That's not necessarily bad, but it's still less than you'll start out with by purchasing extra Gilead shares at recent prices.
2. Recent velocity
Gilead didn't begin making payments until 2015, but since then it's upped the distribution twice. Last year it bumped the payout 9.3% higher, and this year it treated shareholders to a 10.6% raise.
Although this track record isn't terribly long, it's significantly faster than J&J's recent raises. Over the past decade, the conglomerate boosted its quarterly payout at an 8% annual growth rate, or just 7% if you look at the past five years.
Image source: Getty Images.
3. Still raining cash
Last year Gilead Sciences generated a stunning $15.9 billion in free cash flow, which happens to be about $380 million more than J&J recorded last year. Gilead distributed about $2.5 billion to shareholders in the form of dividends, which works out to about 15.4% of the free cash flow it generated last year.
Although Johnson & Johnson shouldn't run into trouble raising its dividend in the years ahead, Gilead has a lot more room to work with. Johnson & Johnson used about 55.5% of last year's free cash flow to make dividend payments. The company has consistently returned about 70% of free cash flow to investors as share buybacks and dividends in recent years and intends to continue along these lines.
Where Gilead's dividend falls short
Although the biotech will probably deposit more dividend income into your brokerage account in the years ahead, investors that don't enjoy carefully reviewing their portfolios might be better off with Johnson & Johnson stock. Last April the company announced its 54th consecutive annual dividend increase, and I wouldn't be at all surprised if the streak continues for decades to come.
Pharmaceutical companies rely on exclusivity to generate profits, but the patents that provide their pricing power are extremely short lived. Patents that prevent generic drug manufacturers from selling identical versions of branded products generally last 25 years, and most drugs only have about 10 to 15 years of exclusivity left by the time they earn their first approvals.
Once you factor in all the expenses that go into developing and marketing new drugs, branded consumer goods often generate wider profit margins over time than pharmaceuticals. Johnson & Johnson's consumer segment contains brands that date back to the 19th century, and still provide a steady source of profits year after year.
Image source: Johnson & Johnson.
Across its consumer, medical device, and pharmaceutical segments, J&J is actually a collection of more than 250 subsidiaries in constant flux. Each year management prunes disappointments and adds tomorrow's potential success stories, many of which aren't dependent on short-lived pharmaceutical patents to generate profits. In 2016 alone, the company shed eight underperforming businesses, and completed 13 acquisitions and licensing deals.
Gilead Sciences, on the other hand, is extremely dependent on its patent portfolio. If the most important patents expire before the company launches its next multi-billion dollar drug, the ratio of free cash flow to dividend payments could quickly reach an unsustainable level. With sales of its key hepatitis C antivirals falling rapidly and a lack of potential blockbusters in late-stage development, there's a chance the company could have trouble increasing its payout several years from now.
If I had to choose a dividend stock to tuck away and forget about, I'd go with J&J. For those willing to keep an eye on their income-generating stocks, though, Gilead looks like the better pick right now.
10 stocks we like better than Gilead SciencesWhen investing geniuses David and Tom Gardner have a stock tip, it can pay to listen. After all, the newsletter they have run for over a decade, Motley Fool Stock Advisor, has tripled the market.*
David and Tom just revealed what they believe are the 10 best stocks for investors to buy right now... and Gilead Sciences wasn't one of them! That's right -- they think these 10 stocks are even better buys.
Click here to learn about these picks!
*Stock Advisor returns as of April 3, 2017
Cory Renauer owns shares of Gilead Sciences and Johnson & Johnson. The Motley Fool owns shares of and recommends Gilead Sciences and Johnson & Johnson. The Motley Fool has the following options: short June 2017 $70 calls on Gilead Sciences. The Motley Fool has a disclosure policy.