3 Reasons for American Express Investors to Cheer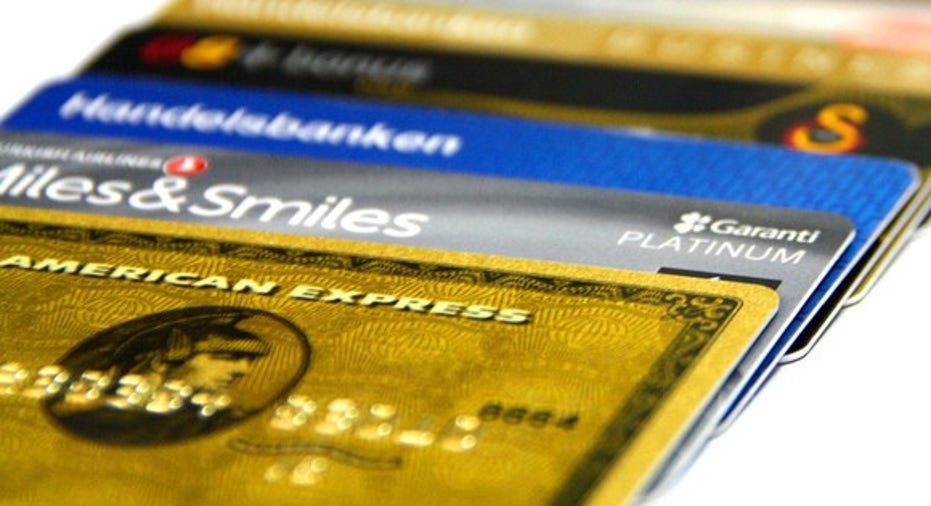 The American Express Company (NYSE: AXP) remains a difficult investment to gauge. On one hand, shares have steadily climbed from the depths of their post-Costco Wholesale despair. On the other hand, shares are still well below their previous highs from years past, when they approached $100.
The business reflects these same two paradigms. On the surface, American Express's quarterly results portray a company in distress. Total revenues net of interest expense declined 2% and net income was down 13% year over year. However, once the numbers are adjusted for foreign exchange rates and the loss of Costco, the numbers appear far healthier. For instance, adjusted revenue growth, far from being down, was up a healthy 7% year over year.
Image source: American Express Company's 2017 1st Quarter Earnings Presentation.
While the company isn't out of the woods just yet, neither is it too far from the clearing. After listening to the company's conference call, I believe there are three signs the company's share price might be well on its way to a full recovery.
1. More new customers, less marketing expenses
In the final quarter of 2016, American Express spent $1.2 billion on marketing and promotion expenses, the most in company history. That represented a 30% sequential increase and a 55% increase from the average quarterly amount spent in 2015. So, while the company celebrated new card member gains, one was left to wonder if future gains would also have to come in at the same high costs.
By comparison, this quarter American Express gained 1.7 million new card holders in the U.S. and 2.6 million worldwide. Even more impressive, the company did it while only spending $700 million on marketing and promotions. That's a 4% decline in the expense category year over year and more than a 40% decline from the previous quarter! Even better, management anticipates 2017 marketing and promotion spending levels will more closely reflect 2015 levels than 2016.
Image source: Pixabay.
2. Existing card holders spending more
Total loan growth, once adjusted for foreign exchange rates, grew to $65.3 billion, a 12% year over year increase, much of which came from increased borrowing by existing customers. During his prepared remarks during the conference call, taken from S&P Capital IQ's transcript, CFO Jeffrey Campbell stated:
Increased business from existing account holders not only drives loan growth, but carries two other significant advantages for American Express. First, since engaging current customers comes at a far lower cost than acquiring new ones, loan growth has continued while marketing expenses have decreased. Second, American Express understands the credit risk profile of its existing customers much better than that of potential customers with whom the company does not yet have a relationship.
3. Card fees increasing takes sting out of higher rewards
American Express is currently operating in a highly competitive environment. American consumers are savvier concerning credit card rewards than ever before and, within the industry, several competitors are now directly competing with American Express for its traditional pool of customers. To stay competitive, American Express has had to divvy out ever more rewards to its customers.
This quarter, reward expenses predictably increased to approximately $1.8 billion, about $100 million more than the company spent in last year's first quarter. At the same time, while not fully keeping pace, net card fees have also been rising. This quarter, American Express collected $748 million in card fees, a $50 million increase from the prior year's first quarter. Better yet, the Platinum card fees the company announced in March are not yet impacting the results, as they do not go into effect until later this year. If card fees keep increasing along with rewards, it will go a long way to alleviate some of the pain American Express is feeling from paying out more rewards.
While it is clear American Express must tread carefully in such a fiercely competitive environment, the company appears to be holding its own. If it can continue to acquire new customers with low marketing costs, engage its existing customers more, and charge commensurate fees with the rewards it pays to members, American Express investors will have plenty to cheer in the quarters ahead.
10 stocks we like better than American ExpressWhen investing geniuses David and Tom Gardner have a stock tip, it can pay to listen. After all, the newsletter they have run for over a decade, Motley Fool Stock Advisor, has tripled the market.*
David and Tom just revealed what they believe are the 10 best stocks for investors to buy right now... and American Express wasn't one of them! That's right -- they think these 10 stocks are even better buys.
Click here to learn about these picks!
*Stock Advisor returns as of April 3, 2017
Matthew Cochrane has no position in any stocks mentioned. The Motley Fool owns shares of and recommends Costco Wholesale. The Motley Fool recommends American Express. The Motley Fool has a disclosure policy.