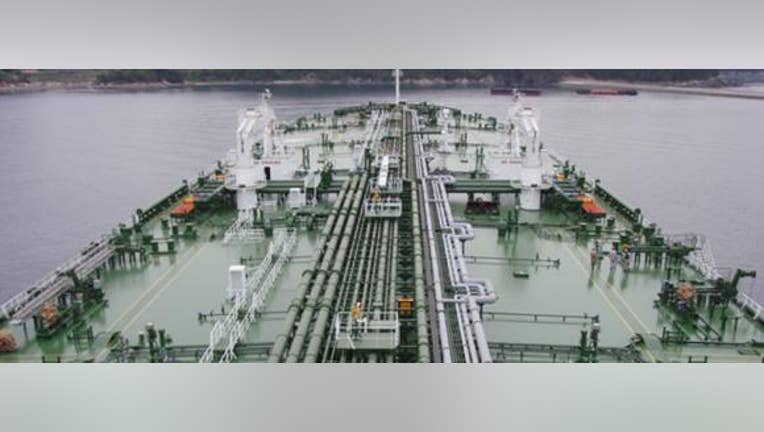 Source: KNOT Offshore Partners.
Oil prices recently hit an 11-year low, which has sent many energy stocks, including shuttle tankerMLP KNOT Offshore Partners , falling to all-time lows and sendingtheir yields sky-high -- in this case, 15.5%.
Yet such periodic market crashes can offer superb long-term income investing opportunities if the underlying business model of a companycan continue to generate strong andpredictable cash flows thatresults in a sustainable payout.
To illustrate why this is probably the case with KNOT Offshore Partners, let's look at a few key management comments from the company's most recent earnings call to see why this MLP could prove to be one of the best high-yield dividend stocks of 2016 and beyond.
Wall Streetis overly pessimistic about the shuttle tanker industry
While it's true that low oil prices could hurt global offshore drilling demand in the long term should they remain very low for many years, investors' fears regarding short-to-medium-term charter rate declinesfor this niche tanker market fail to take into account one important fact.
Deep sea oil projects take several years to bring online, and even though oil companies have slashed their capital budgets in 2015 and 2016, new offshore projects --for which investments have largely been completed --are likely to continue driving strong demand for shuttle tankers over the next few years.
Inthe North Sea, where 40% of KNOT Offshore's tankers operate, Statoil is continuing with a $7 billion oil project and considering a second. Together these two projects have the potential to employ five additional shuttle tankers alone, each under lucrative long-term contracts.
Meanwhile, offshore Brazilian oil projects have a breakeven price of around $40 per barrel. That's low enough for BG Group -- which Royal Dutch Shell (NYSE: RDS-B) is acquiring --to havesigned long-term contracts for three of KNOT Offshore's five potential dropdown candidates.
Midstream MLP business model
Source: KNOT Offshore Partners investor presentation.
KNOT Offshore's current yield impliesa substantialshort-term threat of a distribution cut yet its distribution coverage ratio of 1.07 shows that it may be sustainable. What's more, its distributable cash flow is secured by contracts with an average remaining length, including extension options, of 8.3 years.
In addition, the companiesKNOT Offshore does business with are hardly some fly by-night operators but insteadsome of the world's largest oil giants, such as Statoil, ExxonMobil, and Shell. The strength of these counterparties means that contract defaults are very unlikely and yet another reason that this MLP's high yield is, in my view, unjustified.
No short-termliquidity problems
I point out this quote to highlight the importance of debt funding to KNOT Offshore's continued growth in this market environment. With the unit price so low, debt funding is pretty much the onlyway for theMLP to acquire the five dropdown candidates in its sponsor's dropdown pipeline.
However, just because an MLPhas continued access to debt markets doesn'tmean its balance sheet is strong enough to support continued borrowing until a recovery in oil prices makes equity financing possible again.
The good news for KNOT Offshore Partners is that its current debt load of $610 million is entirely in the form of senior secured term loans, and not from a revolving credit facility, whose debt covenants could threaten its ability to continue paying distributions.
In addition, the MLP's cash balance of $67 million is large enough to cover the cost of the $56 million in debt coming due through 2016, meaning that the KNOT Offshore shouldn't have too many short-to-medium-term problems servicing its debts.
Bottom lineThesimple fact isthat KNOT Offshore's long-term, fixed-price contracts grant it a midstream business modelthat means itsdistribution is largely insulated from short-to-medium term oil prices. This is why, in my opinion, Wall Street's absurdvaluation of this MLP makes it one of the better hidden long-term income opportunities of 2016.
The article 3 Reasons Dividend Investors Should Love KNOT Offshore Partners LP originally appeared on Fool.com.
Adam Galas has no position in any stocks mentioned. The Motley Fool owns shares of ExxonMobil. The Motley Fool recommends Statoil (ADR). Try any of our Foolish newsletter services free for 30 days. We Fools may not all hold the same opinions, but we all believe that considering a diverse range of insights makes us better investors. The Motley Fool has a disclosure policy.
Copyright 1995 - 2015 The Motley Fool, LLC. All rights reserved. The Motley Fool has a disclosure policy.