3 Reasons Anavex Stock Could Rise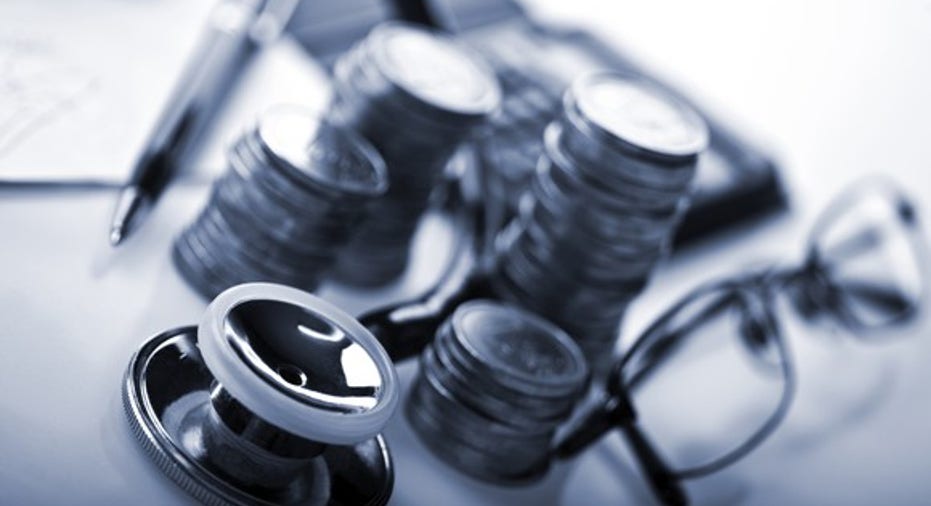 Image source: Getty Images.
Clinical-stage biotech Anavex Life Sciences stock has been in a bit of a slump since uplisting from the Wild West of the Pink Sheets to the Nasdaq exchange last October.
Its lead candidate, 2-73, is under development for treatment of Alzheimer's disease -- possibly the largest underserved patient population on the planet. Alzheimer's is expected to cost the U.S. over $200 billion this year,and the first disease-modifying treatment to earn FDA approval could easily become the best-selling drug of its time.
In addition to Alzheimer's disease, 2-73 may play a role in several other neurodegenerative diseases, yet the stock is far below the peaks seen shortly after its uplisting.Let's have a closer look at some potential catalysts that could cause the stock to rise again, as well as the challenges it faces going forward.
1. Beyond Alzheimer's disease
It's been shown that disruption in the association between two organelles in nerve cells is common among all neurodegenerative diseases. Anavex's experimental drug 2-73 is believed to restore these associations, making it a potential treatment for more than Alzheimer's disease.
Later this month, Anavex will present data at a scientific conference showing 2-73's potential in anxiety, epilepsy, infantile spasms, Rett syndrome, Fragile X syndrome, and autism-related disorders. Before you get too excited, note that this is all preclinical data, involving animal subjects -- not humans.
If Anavex were to test 2-73 in a phase 1 clinical trial (with human subjects) and succeed in one or more of the growing list of neurological disorders it has positive preclinical data for, then it might give the stock some lift.But remember that the likelihood of approval for neurology candidates following positive phase 1 clinical results was just 8.4% during the decade ending last year. The number of preclinical successes that go on to earn approval is so much lower that most biotechs don't even bother announcing them.
2. Phase 2 results in Alzheimer's patients
In late 2014, Anavex began a 32-patient trial to determine a maximum tolerated dose for 2-73 in patients with mild to moderate Alzheimer's disease over 36 days. The trial also included testing their cognitive abilities at defined interims up to 52 weeks.
When the company last presented data from the trial, after five weeks of treatment with 2-73, patients showed significant improvements in a couple of tests relating to attention and working memory.
Although located in Manhattan, Anavex is conducting the trial in treatment centers across Melbourne, Australia. Australian media news outlets have reported that one trial patient regained her ability to play piano, while another regained the ability to paint, hinting at 2-73's potential.
We're still waiting for results from these patients after 52 weeks of treatment. The company also invited the same patients to continue treatment with an extension study going out to 104 weeks.The initial phase 2 study should complete this October. If the 52-week data is as compelling as the five-week data was, it could send the stock soaring.
3. Beginning a controlled phase 2 or 3 trial with 2-73
If there's anything that could could cause Anavex stock to rise, it would be the start of a controlled trial with 2-73 in Alzheimer's. The 32-patient phase 2 trial didn't include a control group for comparison. Even if the results are amazing, there's no way the FDA will accept a new drug application for treatment of Alzheimer's without trial data in which randomized groups received either 2-73 or a placebo without the knowledge of patients or healthcare staff.
When Anavex reported fiscal second-quarter earnings in May, management mentioned plans to execute a larger phase 2/3 Alzheimer's trial,but it hasn't provided any details since. Beginning such a trial would probably lift the stock. Positive results in the years ahead would send it through the roof.
Funding issues
Anavex insists that by following FDA guidance issued in years past, it can design a far more efficient trial to support 2-73's new drug application for treatment of Alzheimer's disease than it's peers,such as Biogen.
Biogen is currently running two identical phase 3 trials with its Alzheimer's hopeful, aducanumab, that are expected to enroll a combined 2,700 patients. The trials began last year and aren't expected to produce data concerning their main goal until 2020 and then fully complete a couple of years later.Biogen hasn't broken down exactly how much it's spending on this particular study, but it's probably a large part of the $2 billion it recorded in R&D expenses over the past 12 months.
Anavex finished March with total assets of just $12.1 millionand has yet to announce any partner willing to help it develop 2-73 for Alzheimer's. Without any products to sell, the only way it could fund a registrational trial is by selling its own shares, but that would rapidly shrink current investors' slice of any potential profits, if it's successful.
Anavex may have a few potential catalysts that could boost its stock in the near term, but the odds that you'll come out ahead over the long haul aren't encouraging. During the decade ending 2015, just 14.2% of all neurology candidates with successful phase 2 results went on to earn approval.
Anavex hasn't even released full results from its phase 2 trial with 2-73 in Alzheimer's. Given the long odds of its eventual success,I think it's best to play "wait and see" with this ultra-risky biotech.
The article 3 Reasons Anavex Stock Could Rise originally appeared on Fool.com.
Cory Renauer has no position in any stocks mentioned. You can follow Cory on Twitter @TMFang4apples or connect with him on LinkedIn for more healthcare industry insight. The Motley Fool owns shares of and recommends Biogen. Try any of our Foolish newsletter services free for 30 days. We Fools may not all hold the same opinions, but we all believe that considering a diverse range of insights makes us better investors. The Motley Fool has a disclosure policy.
Copyright 1995 - 2016 The Motley Fool, LLC. All rights reserved. The Motley Fool has a disclosure policy.