3 Reasons 2017 Could Be Another Great Year for TrueCar Investors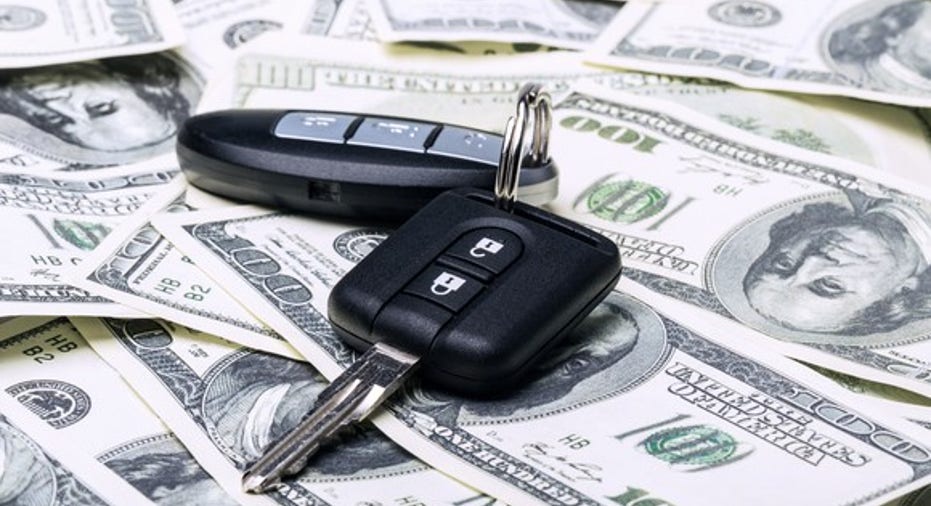 Image source: Getty Images.
TrueCar (NASDAQ: TRUE) took a big step forward in 2016, mending relationships with its investors, who were blindsided by a brutal earnings collapse in 2015, and with its dealers, with whom things had grown tense over the past couple of years. The good news is that TrueCar CEO Chip Perry and his team fueled a turnaround and the stock surged roughly 56% during the second half of 2016. Better yet, three recent developments should keep investors optimistic that 2017 will be another strong year for the young company.
New affinity partnerships
Many investors recognize TrueCar and understand what it does -- provide consumers with vehicle information and a pathway to purchasing a specific vehicle at a nearby partnered dealership. However, what many initially overlook is that TrueCar does this for multiple "affinity groups" -- an affinity partner is a group comprised of a network of members that the company provides discounts to. USAA and Sam's Club are two great examples: Both use TrueCar to offer their members car-buying information and services.
These affinity groups represent a huge chunk of TrueCar's business. USAA, which also owns 14.2% of TrueCar shares as of Sept. 30, 2016, generated 32% of TrueCar's units purchased through the first nine months of 2016.
Toward the end of 2016, TrueCar partnered with CarandDriver.com to launch a car-buying service. Essentially, Car and Driver's automotive research, reviews, and road tests will come with a new option: access to TrueCar's new-vehicle pricing information and network of dealerships.
Consumerswill be able to access the buying service through multiple entry points on CarandDriver.com, which should help funnel more profitable users -- those close to buying -- into TrueCar's network.
Let the pledge roll on!
One of the biggest driving factors during TrueCar's 2016 rebound was Perry's "Pledge to Dealers," which helped TrueCar become more transparent and efficient with its dealerships, and that helped mend tense relationships. The good news is that instead of the pledge becoming a one-and-done project, it lives on.
"As a sign of our commitment to Dealers, we're keeping the Pledge alive in 2017. Throughout the year, we will continue to make changes to our business and update our Pledge based on ongoing Dealer feedback," explained Perry in a press release. "We want our Dealers to view the Pledge as a living roadmap for addressing Dealer concerns, and we welcome all of our Dealers' comments and ideas."
A couple of examples of the update: To address dealers' request for help managing new-car volume and profitability, TrueCar intends to add the ability to price at the VIN level in 2017. To help dealers promote used cars -- TrueCar is heavily tilted toward new vehicles -- TrueCar intends to air an advertising campaign for just that purpose. You can see other examples here.
Everyone loves an upgrade
As icing on the cake, or perhaps as confirmation of the positive steps TrueCar has taken to reinvigorate its business, JMP Securities upgraded shares of the company to "outperform" from "market perform." JMP Securities analysts Ronald Josey, Andrew Boone, and Shweta Khajuria based the decision on five factors.
The first was TrueCar's website conversion rate, which improved 20% sequentially during the third quarter for new-car desktop users. The analysts also believe TrueCar's new technology platform, Capsela, can improve product development and shorten time to market. They also recognize the vastly improved relationship with TrueCar's dealership network; a move to include used cars, which should help generate incremental revenue growth; and the potential for margin improvement.
Investors were blindsided in 2015 when TrueCar's earnings before interest, taxes, depreciation, and amortization (EBITDA) plunged and executives were fleeing. 2016 returned a lot of confidence to investors, and if these developments are indicative of what's in store for 2017, it should be another step forward for the company.
10 stocks we like better than TrueCar When investing geniuses David and Tom Gardner have a stock tip, it can pay to listen. After all, the newsletter they have run for over a decade, Motley Fool Stock Advisor, has tripled the market.*
David and Tom just revealed what they believe are the 10 best stocks for investors to buy right now... and TrueCar wasn't one of them! That's right -- they think these 10 stocks are even better buys.
Click here to learn about these picks!
*Stock Advisor returns as of January 4, 2017
Daniel Miller has no position in any stocks mentioned. The Motley Fool recommends TrueCar. The Motley Fool has a disclosure policy.