3 Questions for Netflix to Answer Tomorrow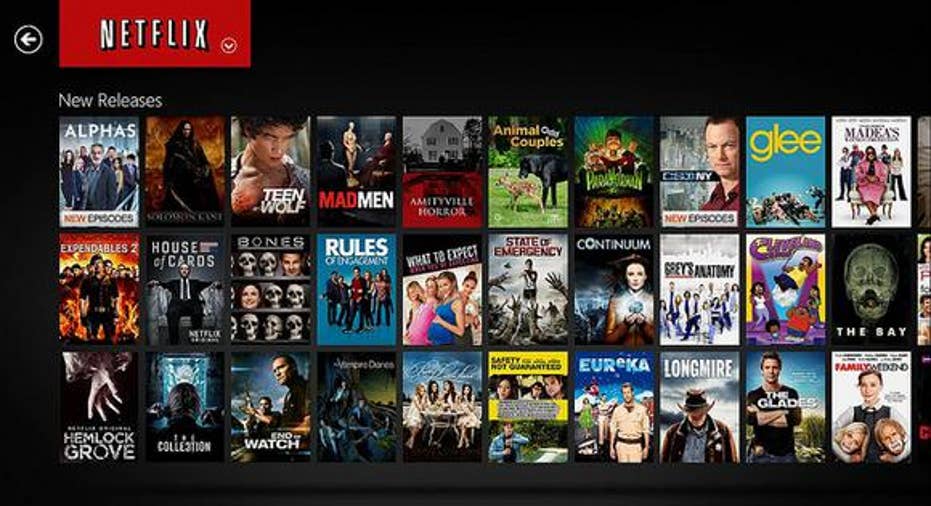 A dot-com darling that has mastered the art of content distribution in the digital age will have some content of its own to disseminate tomorrow.Netflixreports financial results for its first quarter shortly after Monday's market close.
We know what Netflix and Wall Street are expecting, and with Netflix typically issuing conservative guidance it's easy to hold out for something better. However, let's go over a few of the questions that investors may want answered at this critical juncture in the life cycle of the premium streaming-video pioneer.
1. Will rates really be going up on May 9 for longtime users -- and by how much?We're closing in on the two-year anniversary of Netflix'sinitial increase of its flagship streaming plan that offers high-def streaming on two devices at the same time. The monthly rate went from $7.99 to $8.99, and late last year it jumped to $9.99 a month. Netflix grandfathered in existing members at the time, promising to hold the line at $7.99 a month for them for two years.
Netflix made it clear earlier this year that it plans to go through with the increase. It may happen as early as May 9, but it could just happen later in the month. Will the rate go up to $8.99 a month like the original increase, or up to the current rate of $9.99 a month? Will Netflix give longtime customers the ability to prepay for longer periods than a month to lock in the $7.99 rate?
Netflix should provide some more color on the situation in Monday afternoon's shareholder letter. It's too early to tell how many subscribers will bail after what could be an increase of as much as 25%, but it will be interesting if Netflix shares some of its forecasts on that front.
2. Is Chelsea going to be a game changer?Another big day that's less than a month away is the May 11 debut of Chelsea, the talk show starring Chelsea Handler. The half-hour show will offer up three new episodes a week, giving Netflix its first legitimate shot at tackling late-night television.
Given the recent success that HBO has had with John Oliver and TBS with Samantha Bee, one can always wonder why Netflix didn't just pluck a Daily Show alum to fill this void, but we shouldn't underestimate the charm of the former host of E!'s Chelsea Lately. Netflix has been building upto this show's debut, starting with a stand-up comedy performance two years ago and a couple of topic-specific specials sprinkled in through last year.
If the show is successful, it could help reduce churn at Netflix. After all, it will be hard to cancel when you know you're getting fresh content every Wednesday, Thursday, and Friday. Netflix might be able to offer some more information on the show and its potential.
3. Will Q2 guidance disappoint?Meeting if not exceeding its January forecast for the first quarter is important, but the next thing investors will gravitate to is Netflix's outlook for the current quarter. You may want to keep your enthusiasm in check. The second quarter has historically been Netflix's weakest in terms of net additions. It's been that way for years, and things shouldn't be any different this time around.
Netflix is targeting 6.1 million net additions for the first quarter -- topping a mind-boggling 80 million subscribers -- but the second-quarter forecast will be much lower. Just for reference's sake, keep in mind that last year it went from 4.88 million in net additions during the first quarter to 3.28 million in the second quarter. Look for the number to be a lot closer to 3.28 million than 6.1 million, but don't be surprised if the stock takes a hit even after a blowout report if it's targeting less than 3.3 million net additions for the new quarter.
The article 3 Questions for Netflix to Answer Tomorrow originally appeared on Fool.com.
Rick Munarriz owns shares of Netflix. The Motley Fool owns shares of and recommends Netflix. Try any of our Foolish newsletter services free for 30 days. We Fools may not all hold the same opinions, but we all believe that considering a diverse range of insights makes us better investors. The Motley Fool has a disclosure policy.
Copyright 1995 - 2016 The Motley Fool, LLC. All rights reserved. The Motley Fool has a disclosure policy.