3 Predictions for Opko Health Inc. in 2016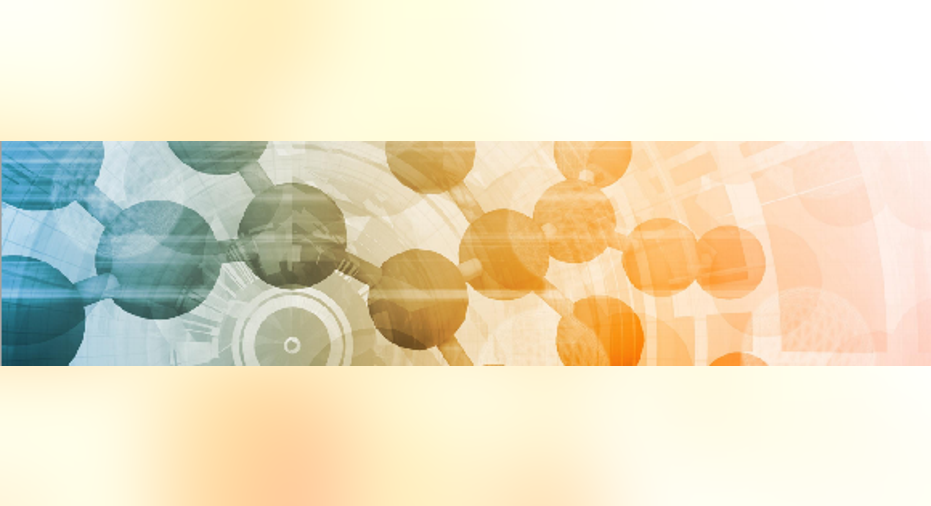 Image Source: Opko Health,
"Prediction is very difficult, especially if it's about the future."
While that sounds like something Yogi Berra might have said, the quote actually comes from renowned physicist Niels Bohr. And Bohr was right -- predicting is a tough business. That's particularly true when it comes to prognosticating what might happen with biotech stocks like Opko Health .
Opko has experienced a tumultuous 2015. The stock more than doubled by mid-year, then lost nearly all of those gains by October. Shares are now up around 30% year-to-date. What will 2016 have in store for the biotech? Here are three predictions.
1.Bio-Reference buyout benefitsOpko completed its buyout of Bio-Reference Laboratories in August, which has resulted in good news already. The company announced a surprise profit in November thanks largely to a $93 million tax benefit stemming from the acquisition. While this was a one-time benefit, I think Opko will continue to reap rewards from the Bio-Reference buyout in 2016.
Opko's shares fell in the aftermath of the announcement of its Bio-Reference acquisition back in June. My view is that these early worries from investors underestimated the long-term opportunity for Opko as a result of the buyout.
In the past, Opko primarily targeted urologists in promoting its 4Kscore prostate cancer genetic test. Access to Bio-Reference Laboratories' significantly larger sales team allows Opko to go after primary care physicians and internists -- who order 93% of PSA tests in the U.S. With inclusion of 4Kscore in national guidelines for early detection of prostate cancer, I think this expanded sales force will achieve considerable success in 2016.
2.Victory for VarubiTesaro received good news in September when the FDA approved Varubi. Opko licensed the anti-nausea and anti-vomiting drug used by cancer patients in 2010. Next year should be a big one for both Tesaro and Opko as marketing for Varubi kicks into high gear.
My Motley Fool colleague Todd Campbell recently provided a great analysis on the financial potential of Varubi. Todd projects that the drug could generate somewhere between $50 million and $100 million annually for Opko from royalties. I think he's right -- and I suspect the actual figure could ultimately come close to the upper end of that range.
Even better, Opko is eligible for up to $110 million in milestone payments from Tesaro. We don't have the details related to those milestones, but I wouldn't be surprised if some money began flowing soon and extended into 2016.
3.Regulators rewardRayaldeeCould Opko Health score another FDA win soon? I think it just might. The regulator is due to make a decision on Rayaldee by March 29, 2016.
Opko conducted two phase 3 clinical studies evaluating the efficacy and safety of Rayaldee as a treatment forsecondary hyperparathyroidism in patients with stage 3 or 4 chronic kidney disease (CKD) and vitamin D insufficiency. Both studies achieved positive results. While nothing is a given when it comes to FDA decisions, I'd say Rayaldee has a very good shot at winning approval.
There isn't currently a drug on the market that effectively corrects vitamin D insufficiency for CKD patients. And with over 20 million patients suffering frommoderate (stages 3 or 4) and severe (stage 5) forms of CKD, the potential market is huge.
Foresight isn't 20/20Hindsight might be 20/20, but foresight surely isn't. Any or all of the three predictions above could prove to be off the mark. Maybe the Bio-Reference deal won't pan out nearly as well as I think it will. Maybe the Varubi launch will fall flat. Maybe the FDA will give a thumbs-down to Rayaldee. On the other hand, if my predictions are right, Opko Health could turn out to be one of 2016's biotech winners.
I think this time next year, I'll be proven right. However, when it comes to predicting, I tend to agree with another statement from Niels Bohr: "Every sentence I utter must be understood not as an affirmation, but as a question."
The article 3 Predictions for Opko Health Inc. in 2016 originally appeared on Fool.com.
Keith Speights has no position in any stocks mentioned. The Motley Fool has no position in any of the stocks mentioned. Try any of our Foolish newsletter services free for 30 days. We Fools may not all hold the same opinions, but we all believe that considering a diverse range of insights makes us better investors. The Motley Fool has a disclosure policy.
Copyright 1995 - 2015 The Motley Fool, LLC. All rights reserved. The Motley Fool has a disclosure policy.