3 Oil Stocks to Buy in November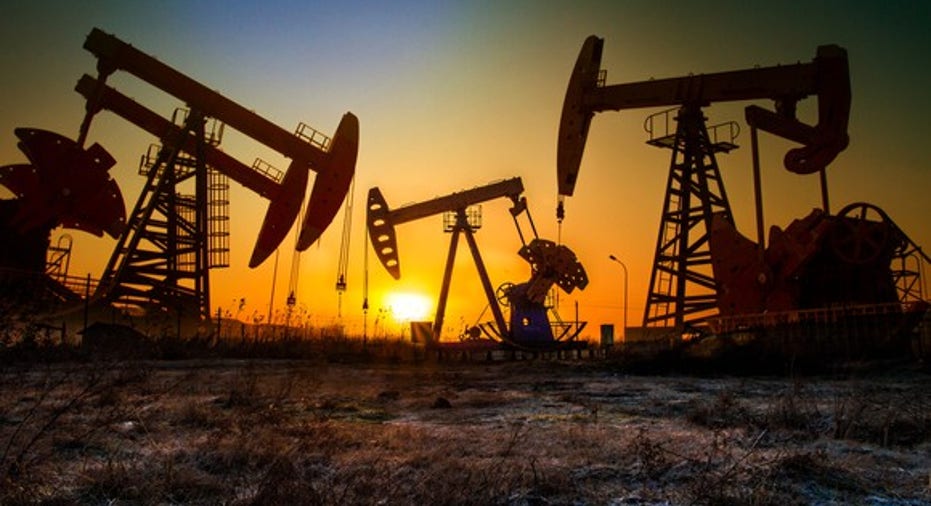 Image source: Getty Images.
There's still a lot of debate over where the price ofoilwill go in the future. Some say it's poised to head higher because of improving fundamentals, while others think it could stay stagnant for years to come. That's a less-than-ideal environment for investors unless they own companies that can profit in any oil market. Here are three that can do just that, which makes them great oil stocks to buy amid the market's current uncertainty.
Set up well for the rest of the decade
Tyler Crowe:One thingTotal(NYSE: TOT) has done better than just about every other integrated oil and gas company is time its capital spending plan. While the rest of the industry has been saddled with the costs of finishing up many of their projects with longer development times, Total was able to finish up a large portion of those projects in 2015, which allowed it to wind down overall spending, and the increased production helped offset the declines in prices. This's why today, the company has generated the best returns on equity and management rates of return -- EBIT divided by total assets and working capital, net of depreciation -- over the past year. If you're looking for an oil & gas investment for the rest of the decade, Total looks to be a very solid option.
On top of the way the company has set itself up for the next several years, its stock still looks rather cheap. Never mind things like earnings-based valuations (since they're hard to use well in a cyclical business), the one that makes Total look like a good buy today is the company's price to tangible book value -- a metric that values the company's underlying assets that generate earnings rather than the earnings themselves. At 1.34 times tangible book value, Total's stock is well below its 10-year historical average of 1.94. As oil and gas prices start to slowly rise from the depths of this downturn, a modest reversion to the mean would likely lead to a strong gain. Add to that a 5.6% dividend yield, and shares of Total look pretty compelling.
Image source: Getty Images.
This oil stock is built to profit in any market
JasonHall: I've touted oil refiner, midstream operator, and petrochemicals manufacturerPhillips 66(NYSE: PSX) for a few years now, and I've seen its stock price move up -- then down -- then back up again over that time. Guess what? It's down a little bit again in 2016 after regaining some of its losses earlier in the year.
What makes the stock a worthy buy now? In short, Phillips 66 is built to make money no matter what oil prices do since it doesn't drill for oil; instead it has multiple avenues through which to pursue steady long-term growth while paying investors a reliable (and likely to grow) dividend with excess cash flows.
Phillips 66 reported third-quarter results recently generating $511 million in earnings, good for $0.96 per share. The company also sold off its midstream assets for $1.3 billion toPhillip 66 Partners(NYSE: PSXP), the midstream master limited partnership -- or MLP -- of which it is the general partner and also owns an equity stake in. By dropping down these assets to the MLP, the company can continue to benefit from the earnings-generating capacity they present while also allowing Phillips 66 to more directly focus its internal cash flows on other growth projects and on shareholder returns, including buybacks and dividends.
Bottom line: Even with its earnings well down over the past few quarters and a tightening of the spread in its refining business, Phillips 66 remains solidly profitable. Furthermore, the drop in its stock price has pushed its dividend yield to 3%, and the odds are pretty good that the company will be able to increase its dividend regularly. If you're looking to add to your exposure to the oil and gas industry, Phillips 66 is one of the best ways to do that.
Image source: Getty Images.
Prime position in America's best oil play
Matt DiLallo:The Permian Basin is legendary in the oil industry, having already delivered 29 billion barrels since 1921. However, the west Texas oil play's best days appear to lie ahead of it, with producers believing it could produce a multiple of that amount in future years. That's great news forDiamondback Energy(NASDAQ: FANG), which has carved out an excellent spot in that premier oil play.
Currently, Diamondback controls more than 100,000 net acres in the play, which contain an estimated 3,300 drilling locations. About half of those sites are profitable to drill at $40 oil, with that number rising to about two-thirdsat around current oil prices. That bounty of lucrative locations puts Diamondback Energy in the position to deliver robust oil production growth in the years ahead. In fact, the company's preliminary guidance is that it can grow its production by 30% next year while remaining cash flow neutral. Further, it can deliver robust multiyear organic growth in future years while, again, staying within cash flow.
What makes Diamondback Energy a great oil stock to consider buying is the fact that it does not need higher oil prices to drive growth going forward. That visible growth potential in the currently uncertain market could fuel nice gains in the stock price even if oil just meanders along.
A secret billion-dollar stock opportunity The world's biggest tech company forgot to show you something, but a few Wall Street analysts and the Fool didn't miss a beat: There's a small company that's powering their brand-new gadgets and the coming revolution in technology. And we think its stock price has nearly unlimited room to run for early, in-the-know investors! To be one of them, just click here.
Jason Hall owns shares of Phillips 66. Matt DiLallo owns shares of Phillips 66. Tyler Crowe has no position in any stocks mentioned. The Motley Fool recommends Total. Try any of our Foolish newsletter services free for 30 days. We Fools may not all hold the same opinions, but we all believe that considering a diverse range of insights makes us better investors. The Motley Fool has a disclosure policy.