3 of the Safest Stocks You Can Buy Right Now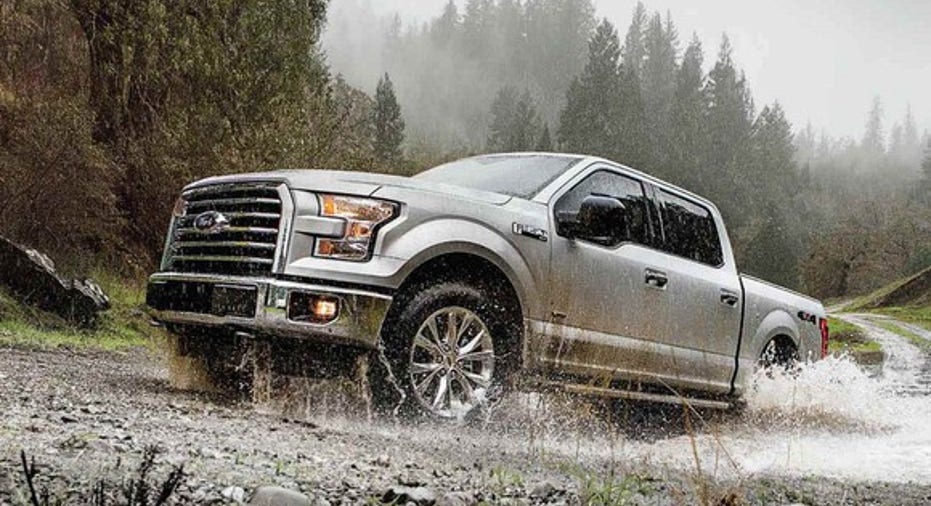 There aren't many things investors agree on, but today we've found three companies that all share one thing in common: They produce a lot of free cash flow, or money left over after paying the bills, that can be used to either return value to shareholders or invest further in the business. It's not "cash" in the usual sense, but it does still possess a storehouse of value.
When the market undervalues such companies, it represents opportunity, so let's see why these top Motley Fool contributors think Ford (NYSE: F), CVS Health (NYSE: CVS), and American Outdoor Brands (NASDAQ: AOBC)look like safe bets for future growth.
Image source: Ford.
Let cash be your safety cushion
Rich Smith(Ford): I may use a different definition of "safe" than other investors. To me, a "safe" stock is one that quickly earns cash to repay my investment. And the safest stocks are the ones that earn cash the quickest.
In other words, I like free cash flow. When searching for a stock that qualifies as safe, my first question is: Is the stock generating enough cash profits to replace its entire current market capitalization with cold, hard cash, in about 10 years' time, with no need to increase the rate at which it produces cash? In other words, does it sell for less than 10 times free cash flow?
If so, then I figure 10 years' time isn't too long to wait to be able to play with the "house's money." Maybe the stock price won't move at all, but the market cap 10 years out will be entirely backed by cash in the bank -- in which I will own the stock I bought, plus my share's worth of the cash it's generated. Or maybe the cash comes in, and the stock price rises in tandem -- even better.
Either way, I figure a stock selling for less than 10 times free cash flow is pretty safe to own, and believe it or not, Fordstock fits this bill. Valued at $44.8 billion today, Ford is generating positive free cash flow at the rate of $12.8 billion a year. That's a low, low price-to-free cash flow ratio of 3.5, which tells me that at its present rate of cash generation, Ford should be able to equal its market weight in cash in about three years if cash generation remains constant -- a bit longer if cash generation slumps now that the auto cycle has peaked, or a bit less if Ford continues to grow.
For the record, analysts atS&P Global Market Intelligence predict that Ford will keep growing its profits despite the auto market having peaked -- at a growth rate of nearly 16% annually over the next five years. Personally, I think that's a bit optimistic, but even if I'm right and the analysts are wrong, at 3.5 times free cash flow, Ford looks to me like one of the safest stocks you can buy right now.
Image source: Getty Images.
A prescription for cautious investors
Keith Speights(CVS Health): In my view, there are several criteria for picking a relatively safe stock. You definitely want the company to have a sustainable competitive advantage (what Warren Buffett likes to call a "moat.") You want that advantage to be in an industry that should do well over the long run. The stock shouldn't be overpriced. And Rich's idea (above) about having strong cash flow is also a good trait to include.
CVS Health meets all of these criteria. The company's two biggest lines of business are retail pharmacy and pharmacy benefits management (PBM). CVS Health is ranked in the top two in the U.S. in both categories. Size is key in both businesses because it provides both economies of scale and leverage in negotiating prices.
Aging demographic trends in the U.S. should serve as a substantial tailwind for CVS Health. As people grow older, they tend to need more prescription drugs. That should benefit CVS' retail pharmacies. The company also owns the largest pharmacy for long-term and post-acute care. Because payers will want to keep those prescription costs down as much as possible, this trend also helps CVS Health's PBM business.
With its shares currently trading at only 12 times expected earnings, CVS Health stock isn't overpriced by any stretch of the imagination. This relatively low valuation should serve as a cushion in times of a market pullback.CVS Health's market cap of nearly $81 billion stands at just over 10 times its free cash flow. That's not quite at Rich's target level -- but it's close.
No stock is completely safe. However, when all factors are considered, I think CVS Health looks to be one of the safer picks for investors.
Image source: Getty Images.
Shooting for the long-term results
Rich Duprey (American Outdoor Brands): I agree with my colleagues that a good way to find a "safe" investment is to have a long-term horizon for owning a stock that's producing copious amounts of cash, but which the market is completely ignoring or discounting. The company isn't about to go out of business with all those greenbacks, and it will be able to motor-on until the market catches up with this otherwise hidden gem.
American Outdoor Brands may not be priced at the ridiculously bargain-basement level that Ford is, but at less than eight times free cash flow, the gunmaker-turned-rugged outdoorsman's enterprise value is giving investors a pretty sweet deal. A company that is producing less-and-less free cash flow becomes a risky proposition over time, but that's not the case here. The $168 million American Outdoor has produced over the past 12 months is 4.5 times more than what it generated just three years ago, which suggests that the situation is only improving.
Of course, that occurred during a major boom in gun sales, and analysts have suggested that with the election of Donald Trump as president, the good times are at an end because the need to buy a gun now is greatly diminished. But that doesn't seem to be holding up on closer scrutiny.
The FBI recently released its latest gun buyer background check data for March, and although it is running lower than in 2016 -- the all-time record higher for background checks -- it is some 20% above 2015's pace, even more suggestive that gun sales are still hot.
Couple this with American Outdoor Brands' move into the great outdoors -- a market opportunity that is several orders of magnitude larger than the firearms business -- and its stock price is amazingly low and simply waiting for the market to catch up. I'd argue this company a safe bet to outperform the market over the long haul.
10 stocks we like better than FordWhen investing geniuses David and Tom Gardner have a stock tip, it can pay to listen. After all, the newsletter they have run for over a decade, Motley Fool Stock Advisor, has tripled the market.*
David and Tom just revealed what they believe are the 10 best stocks for investors to buy right now... and Ford wasn't one of them! That's right -- they think these 10 stocks are even better buys.
Click here to learn about these picks!
*Stock Advisor returns as of April 3, 2017
Rich Duprey has no position in any stocks mentioned. The Motley Fool owns shares of and recommends Ford. The Motley Fool recommends CVS Health. The Motley Fool has a disclosure policy.