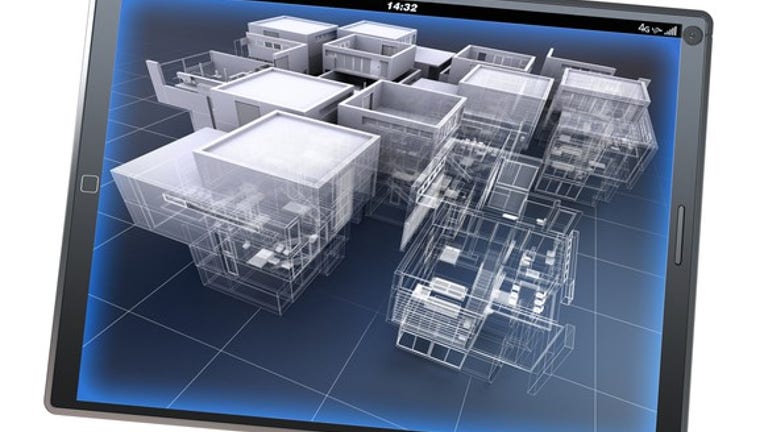 Is there anything better in the world of investing than buying shares of a stock and watching it double? Or triple? And if you're lucky enough, notching your own spiffy pop? Of course, buying into stocks with potential returns like that doesn't come without risk, but here are three that are hitting their stride heading into June and could be huge winners for investors.
Winning the business game
You may or may not have noticed, but gaming has continued to evolve over the past decade and has become so popular that tournaments and eSports events have nearly gone mainstream. One stock that has undoubtedly benefited from the overall trend of gaming isElectronic Arts(NASDAQ: EA). And while investors might be scared off because of the stock rising 661% over the past five years, there could be plenty of room for it to run.
Image source: Getty Images.
If you aren't familiar with the stock, EA produces sports games such as NBA Live, FIFA, and UFC, as well as action games such as Star Wars Battlefront, Battlefield, and Mass Effect, and it even produces mobile games for gamers on the go. EA was the No. 1 publisher on PS4 and Xbox One consoles in the western world for fiscal 2017, according to the company's estimates. Here's the thing: It makes these games very well, and it shows in its financials. Fiscal 2017 was a ridiculous year for the company; it set records for net sales and operating cash flow.
What's nice about EA for long-term investors is that it dominates sports games, accounting for almost 50% of sports games sales -- and that means reoccurring revenue as those are guaranteed to come out each year. It's also been successful expanding into mobile games, and as a player of Star Wars Galaxy of Heroes, I can attest that the "freemium" gaming model can generate some serious revenue. And in terms of juicing its bottom line, management believes its new development engines will drive down the costs of producing high-quality games.
Gaming has been here for decades, and it only appears to be gaining momentum. You'll have to pay a premium to own shares -- it's trading at roughly 34 times its trailing-12-month earnings -- but EA is well positioned to benefit from the gaming and eSports megatrend for the foreseeable future.
Hitting its stride
It would have been extremely easy for investors to give up on TrueCar (NASDAQ: TRUE) in 2015, when its business came crashing down like a house of cards. Adjusted EBITDA plunged, it was involved in a ugly spat with its largest auto dealership group, and executives left for greener pastures. To get the business back on track, TrueCar had to fix its tense relationship with dealerships; it did just that with its "Pledge to dealers,"and look at how its adjusted EBITDA has soared over the past three quarters.
Data source: TrueCar's SEC filings. Chart: author.
TrueCar's repaired relationship with dealers set the stage for the company to also improve the way it marketed vehicles and dealerships, which helped improve the efficiency of sales leads and returned growth to its units sold. In fact, TrueCar's year-over-year units sold growth has increased each quarter starting with Q2 2016, and it recently hit 24% growth to kick off the first quarter of 2017. But the first quarter brought other interesting news for investors.
While the automotive industry's new-car sales are likely to plateau at near record levels over the next few years, which is good for business, TrueCar has previously missed out on an entirely different market: trade-in vehicles. That's going to change with TrueCar Trade; the company announced it would be creating a six-month pilot program to offer consumers and dealerships a cost-effective and best-in-class tool with instant and transparent valuations. Since the used-car market is roughly three times the size of the new-car market, this could be a phenomenal business for TrueCar if it can find a way to generate meaningful revenue from the service.
TrueCar's unique visits to its website continues to climb, its EBITDA results have spiked in recent quarters, its dealership relationships are healthy, and it's finally prepared to start launching new products and services to fuel growth -- TrueCar is finally hitting its stride this summer.
Competitive advantages are nice
Last but not least on this list is Autodesk, Inc. (NASDAQ: ADSK), which is actually trading 14% higher at the time of this writing thanks to releasing its strong first-quarter results. Autodesk is a leader in computer-aided design software, and it has a portfolio of products for industries such as architecture, construction, engineering, manufacturing and even media.
Image source: Getty Images.
But Autodesk is just hitting its stride after switching to a subscription model, just listen to what Scott Herren, Autodesk CFO, had to say about that: "Recurring revenue jumped to 90 percent of total revenue, which is a significant milestone considering it was less than half that before we started the move to subscription." Herren continued:
One competitive advantage that Autodesk offers investors is that the industries using its products are weary of switching because to high costs and familiarity with the programs -- engineers, developers, and designers are trained on these products. This is a massive advantage for Autodesk. Another reason Autodesk could have a bright future is a potential decline in piracy. These expensive programs are similar to movies or other computer programs that are often bootlegged or shared. However, moving forward, Autodesk has the chance to take advantage of using cloud software, which would make pirating its products far more difficult.
All three of these stocks recently posted strong to blockbuster quarters recently and are clearly hitting their strides come June. You might have to pay a premium to own shares, and their potential high reward comes with high risk, but these stocks could end up being huge winners for investors.
10 stocks we like better than AutodeskWhen investing geniuses David and Tom Gardner have a stock tip, it can pay to listen. After all, the newsletter they have run for over a decade, Motley Fool Stock Advisor, has tripled the market.*
David and Tom just revealed what they believe are the 10 best stocks for investors to buy right now...and Autodesk wasn't one of them! That's right -- they think these 10 stocks are even better buys.
Click here to learn about these picks!
*Stock Advisor returns as of May 1, 2017.
Daniel Miller has no position in any stocks mentioned. The Motley Fool recommends Electronic Arts and TrueCar. The Motley Fool has a disclosure policy.