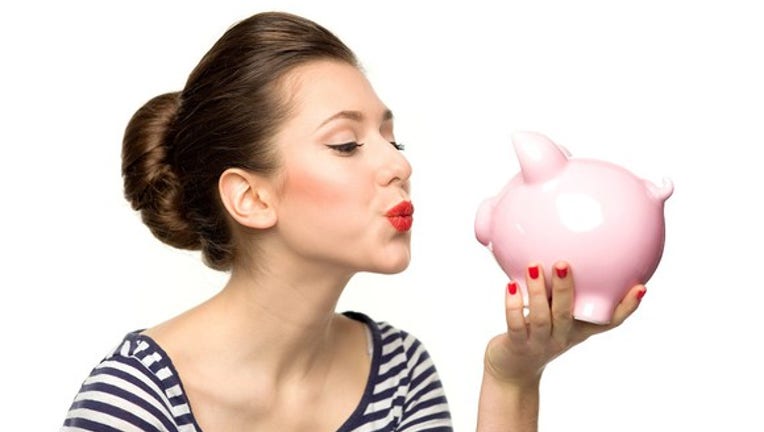 A 0%-introductory APR card can be a powerful tool for eliminating costly credit card debt without paying interest. Some of the best cards even offer 0% interest on purchases and balance transfers, making it easy to avoid interest on any and all balances, rather than just one or the other.
Not all cards are created equally, however. We combed through several different 0%-intro APR cards to find the very best. Here are the three top picks.
1. No balance-transfer fees
When it comes to 0%-introductory credit cards, Chase Slate is laser-focused for cardholders who want to pay down debt. The card offers 0% intro interest on purchases and balance transfers for 15 months, and balance-transfer fees are waived on transfers within 60 days of account opening.
This card is best used by people who want to transfer a balance to a 0% card to pay it down over the introductory period. After the 60-day fee-free balance-transfer period, balance transfers incur a higher-than-average fee of $5 or 5% of amounts transferred, whichever is greater. Thus, balances should be transferred quickly to avoid the fee.
The only disadvantage to this card is that you won't earn rewards on your spending, but waived balance transfer fees during the 60-day introductory period could be worth hundreds of dollars in savings. Learn more in our full review of Chase Slate.
You'll love the savings from a 0% APR credit card offer. Image source: Getty Images.
2. $100 cash plus bonus cash-back categories
The BankAmericard Cash Rewards card offers a healthy balance of 0% introductory interest and cash-back rewards. Qualifying cardholders enjoy 0% interest on purchases and balance transfers for 12 months, plus a $100 cash bonus after spending $500 on purchases in the first 90 days of account opening. (Balance transfers incur a fee of $10 or 3% of amounts transferred, whichever is greater.)
This card is no slouch when it comes to ongoing rewards on purchases. This 3-2-1 card offers 3% cash back on gas, 2% on grocery store and wholesale club spending, and 1% cash back on all other spending. Rewards in 3% and 2% bonus categories are capped to $2,500 of combined spending each quarter, so it would earn the most if used for gas, rather than groceries and wholesale club spending. Spending beyond the cap earns at a standard 1% rate thereafter.
Those who bank with Bank of Americamay qualify for additional rewards on top of the standard rewards rates. Bank of America clients who redeem to their BofA checking or savings account receive a 10% bonus to their rewards. Preferred Rewards clients can qualify for bigger bonuses that range from 25% to 75% of accumulated rewards. At the top of the scale, this card effectively earns at a rate of 5.25% on gas purchases, making it a good pick for road warriors. Learn more in our full review of BankAmericard Cash Rewards.
3. Cash back and 18 months 0% APR on balance transfers
The Citi Double Cash card combines a 0% intro APR on balance transfers with a lucrative cash back rewards program that pays an effective rate of 2% on all spending. (Technically, the card earns 1% on spending, plus 1% when balances are paid off.)
Balance transfers enjoy a 0% introductory rate for 18 months, with a standard fee of $5 or 3% of amounts transferred, whichever is greater.
The only downside to this card is that it doesn't offer a 0% introductory period on purchases. Thus, cardholders who transfer balances to the card and use it to make purchases will need to be careful when making monthly payments. To avoid interest, cardholders must pay an amount equal to their monthly purchases during the statement period plus the required minimum payment.
Minimum payments are used to pay down the lowest interest rate balance (0% balance transfers). Only amounts in excess of the minimum go toward paying down the highest rate balances. For this reason, cards with 0% interest on only one type of balance can be a trap for those who don't comb carefully through their statements each month. That said, we give the card high marks for its lengthy 0% intro balance transfer period, and simple cash back rewards program. Learn more in our full review of Citi Double Cash.
Being smart about credit
Credit card rewards can add up quickly, but interest adds up faster. It makes little sense to accrue balances at APRs that frequently top 20% per year to earn a mere 1% or 2% in rewards on each dollar spent. Cardholders should be diligent, and pay their balances thoughtfully so as not to incur interest unnecessarily.
Shopaholics need not apply. Transferring a balance to a new card for a 0% APR can be a smart move, but only for those who can resist the temptation to start spending heavily after freeing up a credit line on their existing card.
Used wisely, 0% APR cards are a great way to pay down credit card debt or navigate through a short-term cash crunch. But they shouldn't be relied upon for the long haul, as after the 0% intro period expires, balances revert to the standard double-digit APRs. At that point, it's back to square one.
5 Simple Tips to Skyrocket Your Credit Score Over 800!Increasing your credit score above 800 will put you in rare company. So rare that only 1 in 9 Americans can claim they're members of this elite club. But contrary to popular belief, racking up a high credit score is a lot easier than you may have imagined following 5 simple, disciplined strategies. You'll find a full rundown of each inside our FREE credit score guide. It's time to put your financial future first and secure a lifetime of savings by increasing your credit score. Simply click hereto claim a copy 5 Simple Tips to Skyrocket Your Credit Score over 800.
Jordan Wathen has no position in any stocks mentioned. The Motley Fool has no position in any of the stocks mentioned. The Motley Fool has a disclosure policy.