3 Numbers to Watch When ONEOK Inc. Reports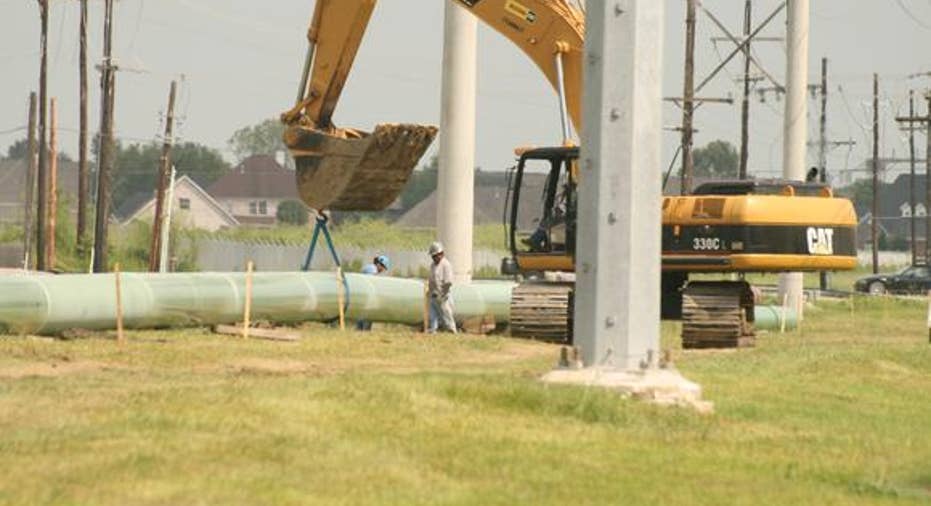 Image source: Flickr user Ray Bodden.
ONEOK is a tale of two companies. The entity itself is doing just fine, generating more than enough cash flow to cover its generous dividend. However, beneath the surface lurk the challenges facing its master limited partnership,ONEOK Partners , which is feeling the impact of the downturn in the energy sector. While this impact has yet to trickle up to ONEOK, that's something investors need to keep an eye on this quarter by paying close attention to three numbers in particular at its MLP:
Operating income in the natural gas pipeline segment
The percentage of fee-based revenue in the natural gas gathering and processing segment
The distribution coverage ratio
First, let's review Before we get to those numbers and how they affect ONEOK, let's take a step back and review last quarter's results. ONEOK finished 2015 on a solid note, with a 17% year-over-year increase in cash flow available for dividends, which pushed its dividend coverage ratio up to a very strong 1.29 times. However, that same strength was not found at ONEOK Partners, which supplies all of ONEOK's income. Here's a closer look at the results of its three operating segments last quarter:
| Operating Income by Segment | 4Q15 Actuals | 4Q14 Actuals | Growth (YOY) |
| --- | --- | --- | --- |
| Natural gas liquids | $217.7 million | $179.5 million | 21.3% |
| Natural gas pipelines | $46.1 million | $52.3 million | -11.9% |
| Natural gas gathering and processing | ($21.7 million) | $71.7 billion | N/M |
Data source: ONEOK Partners.
As that chart notes, the company's natural gas liquids segment was strong, delivering robust income growth. However, its other two segments were weaker, with both seeing operating income declines. Given that weakness, those are two segments to watch closely this quarter. Here, then, are the three numbers to watch:
1. Operating income in the natural gas pipelines segmentONEOK Partners' natural gas pipeline segment saw its operating income slip 11.9% last quarter due to lower short-term natural gas storage services. However, that wasn't a one-time issue, with that segment seeing similar weakness in short-term storage services throughout the year. In fact, full-year operating income was down 15.5% due to not only that issue but lower income from net retained fuel and lower park-and-loan services income. Because of these weaknesses, investors should keep an eye on this segment to see if operating income continues to slip.
2. Percentage of fee-based revenue in the natural gas gathering and processing segmentOne of the other issues plaguing ONEOK Partners is its direct exposure to commodity prices in its natural gas gathering and processing segment due to percent-of-proceeds contracts. Last quarter, for example, the company saw a $56.4 million decrease in operating income due to lower realized NGL, natural gas, and condensate prices from these contracts.
It's an issue the company is working to overcome by restructuring the contracts to fee-based contracts with a goal to grow its fee-based margin from 75% last year to 85% this year through continued contract restructuring. Given that goal, this is a number investors should watch this quarter to see if it remains on pace to hit its full-year target.
3. Distribution coverage ratioBecause of the weakness in its natural gas pipelines and natural gas gathering and processing segments, ONEOK Partners' distribution coverage ratio has fallen to a worrisome level. In fact, last year, the company's coverage ratio was only 0.86 times, meaning it paid out more in distributions than it earned, though last quarter that coverage ratio was a bit better at 1.03 times.
For 2016, ONEOK Partners expects to be able to maintain a coverage ratio of at least 1.0 times, meaning it could end up paying out all of its cash flow. However, that guidance is based on oil averaging $40 to $45 a barrel this year, which it did not do during the first quarter. As such, investors should keep an eye on the coverage ratio during the quarter as well as what the expectations are for the ratio in 2016. If the company doesn't think it will cover its payout it might decide to reduce it, which would directly impact the earnings at ONEOK.
Why these numbers matterLast quarter, ONEOK generated $197.5 million in revenue, 100% of which was supplied by distributions received from ONEOK Partners. Any decline in ONEOK Partners' distribution therefore will lead to a decline in income at ONEOK. That's why investors need to be mindful of the three numbers at ONEOK Partners that are signaling trouble, because if these numbers do continue to worsen it could eventually trickle down to ONEOK's results in the future.
The article 3 Numbers to Watch When ONEOK Inc. Reports originally appeared on Fool.com.
Matt DiLallo has no position in any stocks mentioned. The Motley Fool owns shares of and recommends ONEOK. The Motley Fool recommends ONEOK Partners. Try any of our Foolish newsletter services free for 30 days. We Fools may not all hold the same opinions, but we all believe that considering a diverse range of insights makes us better investors. The Motley Fool has a disclosure policy.
Copyright 1995 - 2016 The Motley Fool, LLC. All rights reserved. The Motley Fool has a disclosure policy.