3 Numbers to Watch When NOW Inc. Reports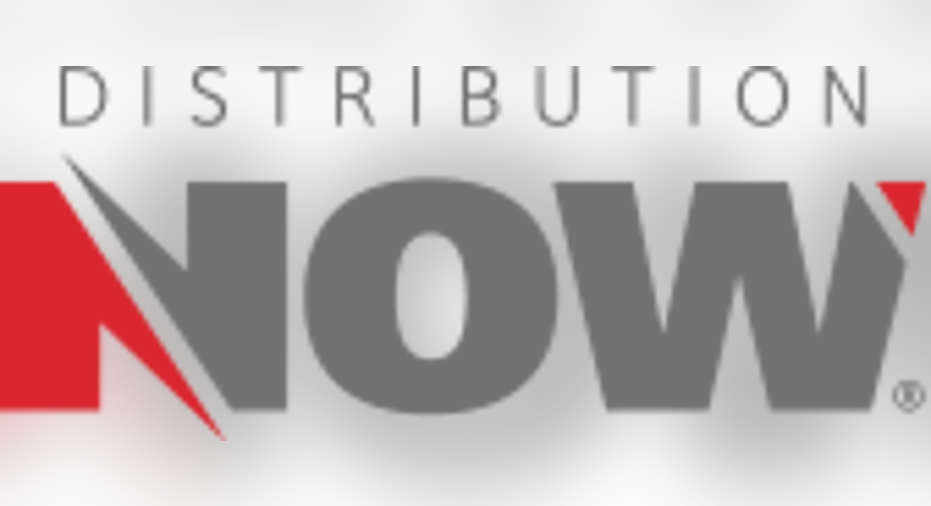 The first quarter was a tough one for the oil sector after the price of crude oil crashed below $30 a barrel and stayed there for much of the quarter. That caused a huge drop-off of oil-field activities, likely leading to a big first-quarter sales drop for equipment distributor Distribution NOW , or NOW. Given that backdrop, here are three numbers to watch this quarter.
First, let's review Before we get to that, let's quickly take a look back at last quarter. During the fourth quarter, NOW was hammered by unprecedented declines in drilling activity, with its revenue slumping 15% while it reported an adjusted loss of $18 million, or $0.17 per share. All three of its operating segments experienced significant sequential and year-over-year declines in revenue:
| Segment | 4Q15 | 4Q14 | 3Q15 |
| --- | --- | --- | --- |
| United States | $433 million | $679 million | $497 million |
| Canada | $79 million | $180 million | $94 million |
| International | $132 million | $147 million | $162 million |
Data source: NOW.
Overall, revenue in the U.S. was down 13% last quarter, while Canada was down 16%, and international revenue was down 19%. Those declines, however, would have been even steeper if it wasn't for the positive impact of recent acquisitions, with revenue in the U.S. segment being boosted by $17 million last quarter thanks to the benefit of acquisitions.
1. Watch revenue from acquisitionsNOW has been taking advantage of the downturn to strategically roll up its smaller competitors, which is enabling it to somewhat mute the impact of the oil market downturn on revenue. For example, while revenue in its U.S. segment is down 36% year over year that decline would have been 45% if it wasn't for the benefit of acquisitions. Meanwhile, acquisitions in its international segment have muted its revenue decline to just 10% year over year.
Given how much acquisitions are moving the needle, check to see what impact they had on revenue last quarter. Furthermore, look to see if the company completed any small bolt-on transactions during the quarter and keep an eye out for any pending deals, other than the Power Service acquisition that the company announced at the end of last month.
2. Watch cash flow from operating activitiesWhile NOW reported a loss last quarter, it's still cash flow positive. In fact, last quarter it generated $80 million in cash flow from operating activities, pushing its full-year total to $324 million. That's a trend investors want to see continue, which is why they should keep an eye out to make sure it's still generating cash flow during the downturn.
NOW and peers like MRC Global are focusing on generating cash in order to maintain balance sheet strength. NOW, for example, has used its cash to make acquisitions, enabling it to avoid taking on a lot of debt. Meanwhile, MRC Global is using its cash flow to pay down debt, with the company paying back $140.1 million of debt last quarter after generating $209.3 million in cash from operations. By strategically using cash flow generated during the downturn to strengthen their position, both companies will be in a strong position to capture new opportunities when the upturn in the sector finally arrives.
3. Keep an eye on expensesOne reason both companies are able to generate cash is by keeping their expenses in check. Last quarter, NOW was able to push its warehousing, selling, and administrative costs down to $152 million, which is 15.1% lower year over year. That said, the decline was bit less than the 16% year-over-year decline in expenses at MRC Global. Furthermore, NOW's expenses didn't fall as much sequentially, only down $1 million, or 0.7%. Investors would like to see a bit larger decline in expenses during the first quarter, especially as the company integrates its recent acquisitions.
Investor takeawayGiven how bad the oil market was last quarter, investors can pretty much bank on NOW reporting a weak quarter. That's why investors should keep a close eye on acquisitions -- how they're performing, how they're being integrated, as well as what's in the pipeline. Also, cash flow is key right now given that it's the currency the company uses to pay for its deals. As long as these numbers all look solid, then the quarter won't be a total washout.
The article 3 Numbers to Watch When NOW Inc. Reports originally appeared on Fool.com.
Matt DiLallo has no position in any stocks mentioned. The Motley Fool owns shares of and recommends NOW. The Motley Fool recommends MRC Global. Try any of our Foolish newsletter services free for 30 days. We Fools may not all hold the same opinions, but we all believe that considering a diverse range of insights makes us better investors. The Motley Fool has a disclosure policy.
Copyright 1995 - 2016 The Motley Fool, LLC. All rights reserved. The Motley Fool has a disclosure policy.