3 No-Brainer Reasons to Get a 30-Year Mortgage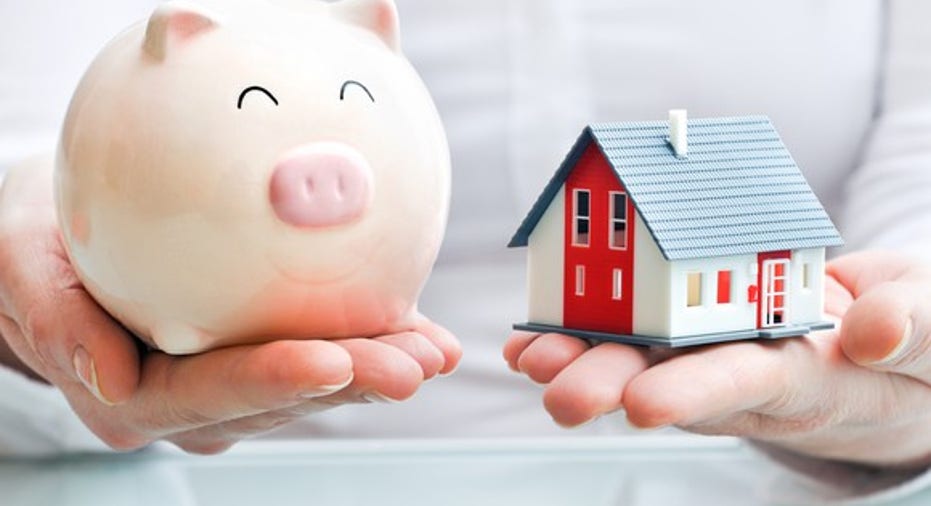 "Debt certainly isn't always a bad thing. A mortgage can help you afford a home. Student loans can be a necessity in getting a good job. Both are investments worth making, and both come with fairly low interest rates." -- Jean Chatzky
Morethan 80% of homebuyers opt for a 30-year fixed-rate mortgage when deciding how to pay for their new home. There are some sound reasons why you might avoid a 30-year mortgage, but despite that, the loans do make a lot of sense for many homebuyers. Here are three no-brainer reasons to get a 30-year mortgage:
Image source :Getty Images.
Lower payments
The first reason to consider a 30-year mortgage won't surprise you: lower monthly payments. The examples in the following table show how significant the differences can be, for differently valued homes. (Note that one drawback to 30-year loans is that they tend to sport higher interest rates than shorter-term loans, so the example below features a bit of a difference in rates, too.)
Data source: Bankrate.com online calculator.
We all would prefer to pay less for our housing, and a 30-year loan lets you do that. Of course, it's not all good: The monthly payment may be lower, but you'll pay it for twice as long as you would with a 15-year loan. And along the way, over the life of the loan, you'll pay about twice as much (or more!) in interest. That's a big deal, too, as it's a lot of money:
Data source: Bankrate.com online calculator.
Be sure to shop around and compare mortgage rates when you're looking to buy a home, as a little digging might turn up a better rate than you'd hoped for.
Image source :Getty Images.
A bigger or better home
Still, a lower monthly payment means more than just less money out of your pocket than with, say, a 15-year mortgage. It also means you can buy more home than you could with a shorter-term loan. Look back at the first table above and imagine that you can only swing monthly payments of about $3,000. That would limit you to a home valued at about $500,000 if you were getting a 15-year mortgage -- but a $750,000 one with a 30-year loan. Of course, when determining how much house you can afford to buy, it's best not to spend as much as you technically can. For best results, be a little more conservative and buy less home than you can afford. Leave some room for unexpected developments, such a reduction in income or even a job loss.
Flexibility
So far it might be seeming like a 15-year mortgage is really the best choice. Well, in many ways, it is. You'll spend far less in interest and you'll own your own home sooner. There's a way to have the best of both, though: When you are shopping for a home and a mortgage and getting pre-approved for your mortgage, be sure that your loan doesn't feature any penalties for making extra payments. Then... make extra payments!
Paying a little more than you need to each month -- or making occasional big extra payments -- is probably a lot more powerful than you suspect. Check out the table below, which shows just how much someone might save by making various kinds of monthly prepayments. It assumes a 30-year $200,000 fixed-rate mortgage taken out at an interest rate of 4.5%. The regular monthly payment would be $1,013.38.
Data source: author calculationsat mtgprofessor.com.
See? By paying just $100 more each month (that's only about $25 more each week), you can lop five full years off your 30-year mortgage, turning it into a 25-year loan. Pay $500 more each month (that's $6,000 more per year), and you'll effectively turn your 30-year loan into a 15-year one, slashing the total interest you pay by more than half. Better still, you will not be tied to the higher payments, so if your financial situation deteriorates, you can always go back to just making your smaller regular payment. See? It's a win-win.
Everyone's financial situation is different. If you can comfortably make the payments on a 15-year loan, go ahead and opt for that -- and perhaps make prepayments on it, too. But for most people, there's nothing wrong with getting a 30-year mortgage. Just try to pay it off sooner, to save tens of thousands of dollars in interest.
5 Simple Tips to Skyrocket Your Credit Score Over 800!Increasing your credit score above 800 will put you in rare company. So rare that only 1 in 9 Americans can claim they're members of this elite club. But contrary to popular belief, racking up a high credit score is a lot easier than you may have imagined following 5 simple, disciplined strategies. You'll find a full rundown of each inside our FREE credit score guide. It's time to put your financial future first and secure a lifetime of savings by increasing your credit score. Simply click hereto claim a copy 5 Simple Tips to Skyrocket Your Credit Score over 800.
The Motley Fool has a disclosure policy.