3 Must-See Quotes From Home Depot Inc's Earnings Call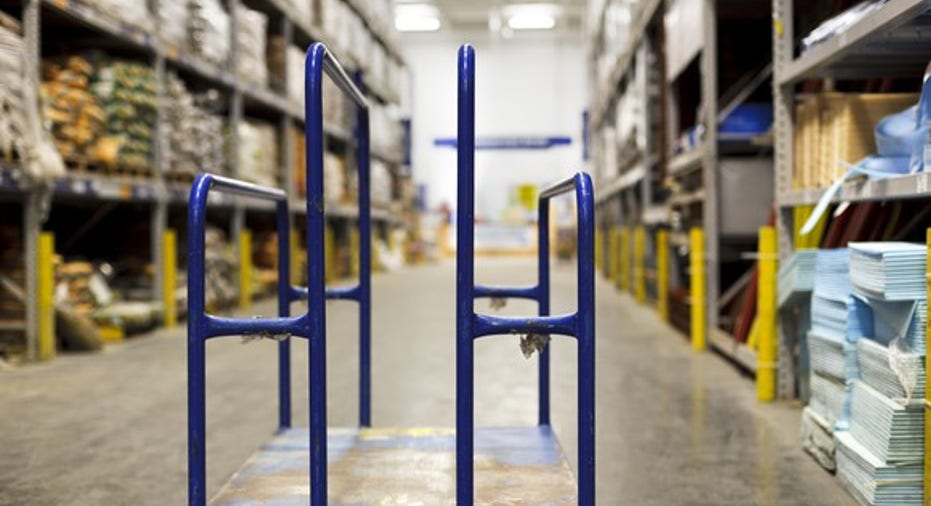 If there's any mounting weakness in the housing industry, Home Depot (NYSE: HD) sure isn't seeing it. The home improvement giant in late February announced surprisingly strong sales and profits while predicting solid growth in the year ahead.
Following the earnings report, CEO Craig Menear and his executive team held a conference call with analysts to add context to the blowout results. Here are a few key quotes from that presentation.
Professional results
Home Depot endured a slowdown in customer traffic growth in 2016 as transactions rose at a 3% pace compared to 4% in each of the last two years. However, sales at existing locations still rose at roughly the same market-thumping pace as they did in the prior year. Comps were up 5.6% for the year, compared to 4.1% for rival Lowe's (NYSE: LOW). Investors can thank the professional segment for that happy result.
Image source: Getty Images.
Large transactions, which Home Depot defines as those costing over $900, spiked 12% last quarter and helped push average spending higher by nearly 3%. Pro sales, in categories like fencing, industrial lighting, and electrical wiring, grew at a faster pace than the rest of the company. Home Depot aims to keep pushing deeper into this segment by adding tighter integration with its Interline brands purchase in 2017.
Online wins
Home Depot's e-commerce results stand out from rivals in two important ways. First, it has succeeded in making the channel a major source of growth. At almost 6% of sales, the digital business far exceeds other national retailers like Target (NYSE: TGT), which counts just 4% of its business from online sources.
Second, e-commerce success isn't hurting Home Depot's traditional retailing model. Target's profitability is declining because its online sales channel carries a significantly lower profit margin. In other words, every in-store purchase that it gives up to win a digital sale results in weaker operating results.
But Home Depot's profitability is holding steady, and in fact, its physical locations are staying extremely relevant for consumers. Almost half of all online orders involve a shopping trip to the local store. That success has given management confidence to push deeper into the channel through offerings like buy-online-ship-from-store -- without fearing costly cannibalization of its retailing segment.
Looking ahead
The big-picture outlook for the home improvement industry is bright, with annual spending continuing to rebound from the $400 billion low it set in 2011 back toward the 2006 high of $900 billion. Lowe's is seeing the same reasons for optimism. Citing a "favorable macroeconomic backdrop for home improvement," its management team forecast another year of hefty sales and profit gains in 2017.
Home Depot's opportunity is arguably bigger, given that the company has expanded its addressable market to include not just professional clients, but also a growing portion of the $50 billion maintenance, repair, and operations business.
Steady gains in these categories are likely to produce another year of rising market share. Home Depot's early read on the business forecasts a 4.6% comps improvement for the year, down slightly from 2016's 5.6%, but still solidly above Lowe's expected 4.1% increase.Longer term, the company targets passing $100 billion of annual sales by next year while producing roughly $15 billion of operating income.
10 stocks we like better than Home DepotWhen investing geniuses David and Tom Gardner have a stock tip, it can pay to listen. After all, the newsletter they have run for over a decade, Motley Fool Stock Advisor, has tripled the market.*
David and Tom just revealed what they believe are the 10 best stocks for investors to buy right now...and Home Depot wasn't one of them! That's right -- they think these 10 stocks are even better buys.
Click here to learn about these picks!
*Stock Advisor returns as of February 6, 2017.
Demitrios Kalogeropoulos owns shares of Home Depot. The Motley Fool recommends Home Depot. The Motley Fool has a disclosure policy.