3 Large-Cap Stocks to Buy in July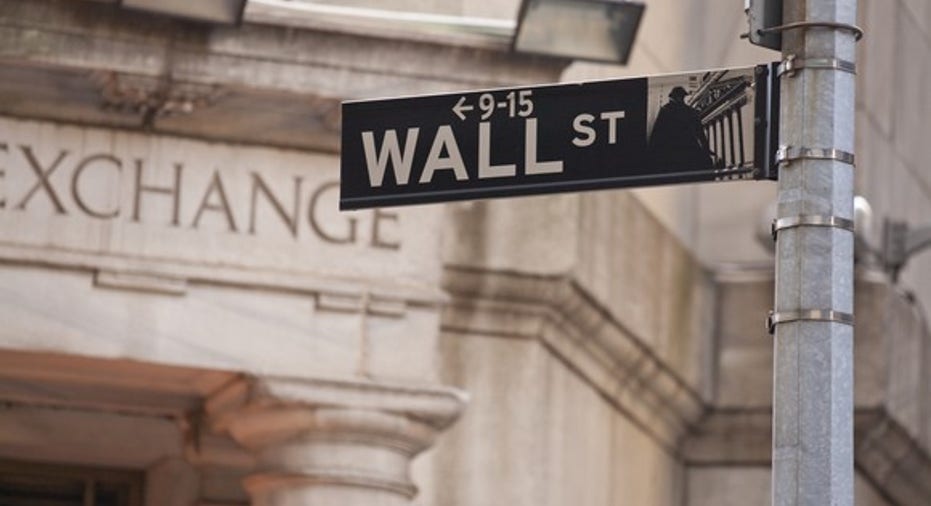 Image source: Getty Images.
Large-cap stocksshould perhaps always occupy a healthy portion of your portfolio because of their relative safety factor and tendency to pay dividends. Even so, it's not always easy unearthing solid picks in the crowded large-cap space. To help with this endeavor, our Foolish team offers three large-cap stock picks below that investors may want to consider buying in July.
Tyler Crowe:I'm guessing if you're buying large-cap stocks, you're doing so because you want the stability that comes with them. You aren't going to get gangbusters growth, but a large company that can generate gobs of free cash flow and shareholder returns through dividend and share repurchases can be a great thing for your portfolio. Trash and waste specialist Waste Management may not be the largest of the large-cap stocks, with a market capitalization of $27 billion, but it certainly fits the definition of what you want out of a large-cap stock.
There are immense barriers of entry in the waste handling business between the regulations for owning landfills and the capital needed for fleets of vehicles and other infrastructure. This gives Waste Management strong pricing power, and the company pairs it with strong cost control efforts to generate loads of cash from operations. For the past decade, the company has generated an average of more than $1 billion a year in free cash flow, which it has generously given back to shareholders in the form of dividends and share repurchases.
WM Dividend data by YCharts.
Handling trash is a very mature market, so some investors might not think it has room to grow. However, that slow and steady cash flow returned to shareholders has soundly beat the S&P 500's total return -- share price plus dividends -- of 97% over that same 10-year time frame. Chances are, not much is going to change in the trash-handling business, and Waste Management should continue to capitalize on this market for many years to come.
George Budwell: Not many large-cap stocks can realistically offer double-digit growth potential within a 12-month time frame, but that's one of the reasonsAllergan stands apart from the crowd. Because of its failed megamerger with Pfizer, combined with the vortex of bad news that has engulfed specialty pharma stocks over the last few months, Allergan's shares have tanked this year:
The drugmaker's steep downturn, though, has arguably created one of the most compelling investing opportunities among all large-cap stocks right now. The meat-and-potatoes portion of this story revolves around Allergan's pivot toward a branded pharma business via the looming $40.5 billion sale of its generic drug unit toTeva Pharmaceutical Industries.
If this deal goes through as planned, it should create significant shareholder value in four distinct ways. First, Allergan will instantly become a major stakeholder in Teva, which itself should transform into a high-growth company following this transaction. Next up, Allergan plans on launching a massive $10 billion share buyback program with the proceeds from this deal. Thirdly, Allergan should be able to retire a significant chunk of its $42.5 billion in debt, whereby deleveraging its balance sheet in the process. And finally, this divestiture should provide Allergan with enough cash -- after buying back shares and paying off some debt -- to pursue a handful of bolt-on acquisitions.
All told, I'm cautiously optimistic that Allergan can come roaring back over the next year thanks to the numerous benefits from this pivotal deal with Teva.
Tim Green: There are plenty of large-cap technology stocks available, but International Business Machines is my pick. Four years of slumping revenue, driven by the company's ongoing transformation, divestitures, and currency issues, have ravaged the stock, but IBM looks like an instance of pessimism getting out of hand.
The company remains extremely profitable, and its margins have largely held up despite the revenue declines. During 2016, IBM expects to produce at least $13.50 per share of adjusted profit, putting the PE ratio at just about 11.5. This guidance represents a drop in earnings compared to 2015, but IBM is not a company in perpetual decline. Currency alone is expected to reduce pre-tax profit by more than $1 billion this year, and the company's shift toward growth businesses like cloud and cognitive computing is causing some legacy businesses to contract.
Progress is being made in a lot of areas. IBM's cloud computing business is now at a $10.8 billion annual run rate, with half of that total coming from cloud delivered as a service. IBM's growth businesses now account for about 37% of total revenue, and they're collectively growing at a double-digit rate.
Investing in IBM requires patience, and there's no guarantee the company's strategy will ultimately succeed. But with a pessimistic valuation and a dividend yield in excess of 3.6%, July looks like a great time to consider buying the stock.
The article 3 Large-Cap Stocks to Buy in July originally appeared on Fool.com.
George Budwell owns shares of Allergan and Pfizer. Timothy Green owns shares of IBM. Tyler Crowe owns shares of Waste Management. The Motley Fool owns shares of Waste Management. The Motley Fool recommends Teva Pharmaceutical Industries. Try any of our Foolish newsletter services free for 30 days. We Fools may not all hold the same opinions, but we all believe that considering a diverse range of insights makes us better investors. The Motley Fool has a disclosure policy.
Copyright 1995 - 2016 The Motley Fool, LLC. All rights reserved. The Motley Fool has a disclosure policy.