3 Key Takeaways From Cirrus Logic's Q4 Earnings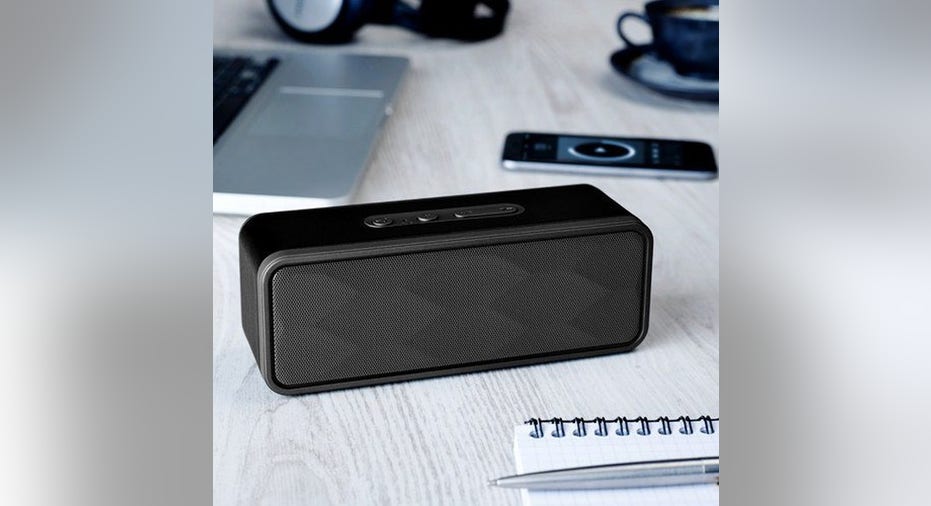 Cirrus Logic's (NASDAQ: CRUS) fiscal fourth-quarter results beat Wall Street expectations, thanks to an increase in demand for its audio codecs and amplifiers. The audio-chip specialist's quarterly revenue soared 41% year over year, leading to a 128% jump in its non-GAAP net income.
What's more, Cirrus offered a bright first-quarter fiscal 2018 outlook, calling for $320 million in revenue at the midpoint, which is slightly more than analysts' expectations. But there's more to a company's earnings than just numbers, so investors shouldn't miss the following key trends, as they are going to define Cirrus' long-term performance.
Image source: Cirrus Logic.
Cirrus has reduced its dependence on Apple
Cirrus' dependence on Apple for a sizable chunk of its revenue has worried investors in recent weeks, after Cupertino decided to drop chips from Dialog Semiconductor and Imagination Technologies, sparking fears other suppliers could also suffer. But Cirrus investors can perhaps breathe slightly more easily as the chipmaker's Apple-related revenue fell to 78% in the fourth quarter, compared with 85% in the preceding one.
That change helped Cirrus overcome the weak iPhone production cycle, as the company seems to be getting more revenue from Samsung. Cirrus is supplying the audio codec for the Galaxy S8 smartphone, which could be a big deal, since the device has gained impressive initial traction.
Galaxy S8 pre-orders in North America are 30% higher than those for the previous device. Samsung is reportedly going to bump the production of the device to 60 million units this year, up from the average 45 million to 48 million run rate of the past three flagships.
What's more, Samsung has also bundled premium headphones with the Galaxy S8, through its Harman subsidiary.Harman is one of Cirrus' tier 1 customers, indicating that it could be supplying more content to Samsung that'll help it reduce the risks of relying on Apple.
Cirrus sees richer audio features in cheaper smartphones
Cirrus Logic believes that its audio solutions will start gaining traction beyond the Samsung and Apple flagship devices thanks to technological advancements in midtier smartphones. "With interest in high-performance, ultra-low power audio and voice products accelerating across a wide range of device categories, Cirrus Logic is well positioned to capitalize on these opportunities," CEO Jason Rhode said during the recent conference call(via Seeking Alpha's earnings call transcript).
Sales of midtier smartphones have picked up pace in recent quarters. For instance, smartphones priced between $200 and $399 accounted for 22% of total smartphone sales at the end of 2015. This metric jumped to 25% by the end of last year, as smartphone companies are packing high-end features such as fingerprint sensors into midrange smartphones.
Not surprisingly, Cirrus believes that more Android-based device makers will start using its smart audio codecs, high-fidelity digital-to-analog converters, and amplifiers starting this fiscal year.
Higher-end products are driving margin
Cirrus Logic's non-GAAP gross margin jumped 40 basis points from the prior-year quarter, while the gain for the entire fiscal year stood at 180 basis points. In fact, the company's gross margin has increased consistently in the past year, translating into strong bottom-line gains.
CRUS Gross Profit Margin (TTM) data by YCharts
Looking forward, Cirrus' gross margin should continue getting better as its new smartphone platforms for midrange devices start gaining traction. The company has optimized its existing solutions to suit such devices, which should give its revenue a nice boost in the long run, since smartphone makers have started charging a premium for better features.
For instance, according to TrendForce, the average selling price of a Chinese smartphone could rise over 17% this year as manufacturers try to differentiate themselves from one another by offering better specs. In fact, Chinese original equipment manufacturers are already faced with rising component costs that they're successfully passing on to customers.
This situation should expand Cirrus' addressable market in the long run as more smartphone companies start including high-definition audio in their devices, eventually diversifying its revenue and boosting margins.
10 stocks we like better than Cirrus LogicWhen investing geniuses David and Tom Gardner have a stock tip, it can pay to listen. After all, the newsletter they have run for over a decade, Motley Fool Stock Advisor, has tripled the market.*
David and Tom just revealed what they believe are the 10 best stocks for investors to buy right now... and Cirrus Logic wasn't one of them! That's right -- they think these 10 stocks are even better buys.
Click here to learn about these picks!
*Stock Advisor returns as of May 1, 2017
Harsh Chauhan has no position in any stocks mentioned. The Motley Fool owns shares of and recommends Apple. The Motley Fool owns shares of Imagination Technologies. The Motley Fool recommends Cirrus Logic. The Motley Fool has a disclosure policy.