3 Key Numbers to Watch When Apache Corporation Reports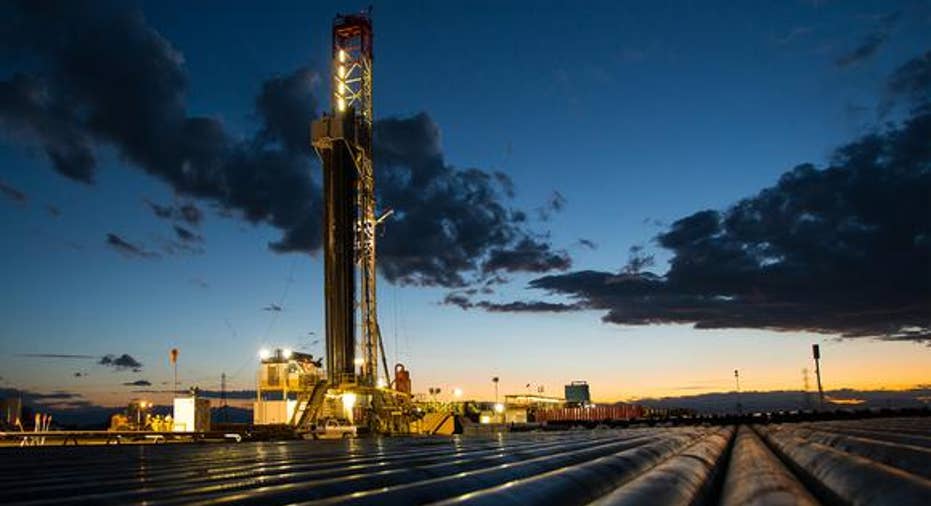 Image Source: Apache Corporation.
While the downturn in the oil market isn't sparing anyone in the sector, some oil companies are in a much stronger position to handle the market's current weakness. We can count Apache in that group, with the company boasting of a solid balance sheet and a conservative plan for the current operating environment. That said, even the best laid plans can go awry, which is why investors still need to keep an eye on Apache to ensure it's still on track. To do that, there are three numbers in particular that investors should take a look at when the company reports first-quarter results later this week.
1. Keep an eye on production versus guidanceDespite weak oil prices, Apache's production held up fairly well last year, once adjusted for asset sales. That said, after cutting its capex budget by 60% over last year's rate, the company expects its production to decline 7% to 11% in 2016. That puts it on pace to produce between 433,000 to 453,000 barrels of oil equivalent per day, or BOE/d, after averaging 486,000 BOE/d in 2015.
The bulk of the company's expected production decline will come in its North American onshore segment, which is expected to see declines of 12% to 15% against roughly flat production in its international operating areas. Given that guidance, investors should watch to see if production is tracking with guidance. If not, check to see if that's due to operational factors such as poor well performance or weather-related issues as opposed to the company choosing to reduce capex spending.
2. Look for any changes to the capex planSpeaking of capex, Apache plans to spend between $1.4 billion and $1.8 billion this year on oil and gas developments. That's expected to roughly align with cash flow at a $35 oil price. Oil, however, has been quite volatile in 2016, spending much of the first quarter below $30 a barrel before surging more recently above $45 a barrel. Given that volatility it's possible that Apache will adjust its capex budget, the question is which direction it will go. What it might do is tighten its range a bit, potentially projecting to spend at the higher end given where oil is right now.
3. Take a look at liquidityUnlike a lot of peers, Apache is sitting in a comfortable financial position right now with $5 billion of liquidity, including $1.5 billion in cash and $3.5 billion available on its credit facility. Further, the company has no debt maturities until 2018 and only $700 million coming due before 2021. That means the company doesn't have to worry about accessing the capital markets to address its financial situation anytime soon.
Image Source: Anadarko Petroleum.
That's proving to be a big competitive advantage. Rival Anadarko Petroleum recently decided to issue $3 billion of new debt in order to refinance debt maturing in 2016 and 2017. In doing so, Anadarko CEO Al Walker noted that the company "removed perceived uncertainty by issuing $3.0 billion of investment-grade bonds to refinance near-term maturities." Given its liquidity and lack of near-term debt maturities, Apache doesn't have any financial uncertainties that need to be addressed.
Having said all that, investors should still keep an eye on its liquidity. In particular, check to see if that number went down last quarter due to weaker oil prices. On the other hand, the company has been active in shedding assets the past few years and did plan to sell some non-core, non-producing assets this year. If the company did sell assets, that could provide a lift to its already strong liquidity.
Investor takeawayApache is taking a cautious approach to the downturn, which along with oil prices will have an impact on the company's first-quarter results. Given how volatile the market has been so far this year, investors should be on the lookout for any changes to its approach, paying special attention to production, capital spending, and liquidity. Any big changes to these three numbers could indicate that the company's plan isn't working out as expected.
The article 3 Key Numbers to Watch When Apache Corporation Reports originally appeared on Fool.com.
Matt DiLallo has no position in any stocks mentioned. The Motley Fool has no position in any of the stocks mentioned. Try any of our Foolish newsletter services free for 30 days. We Fools may not all hold the same opinions, but we all believe that considering a diverse range of insights makes us better investors. The Motley Fool has a disclosure policy.
Copyright 1995 - 2016 The Motley Fool, LLC. All rights reserved. The Motley Fool has a disclosure policy.