3 Interesting Insights from NVIDIA Corp.'s Form 10-K Filing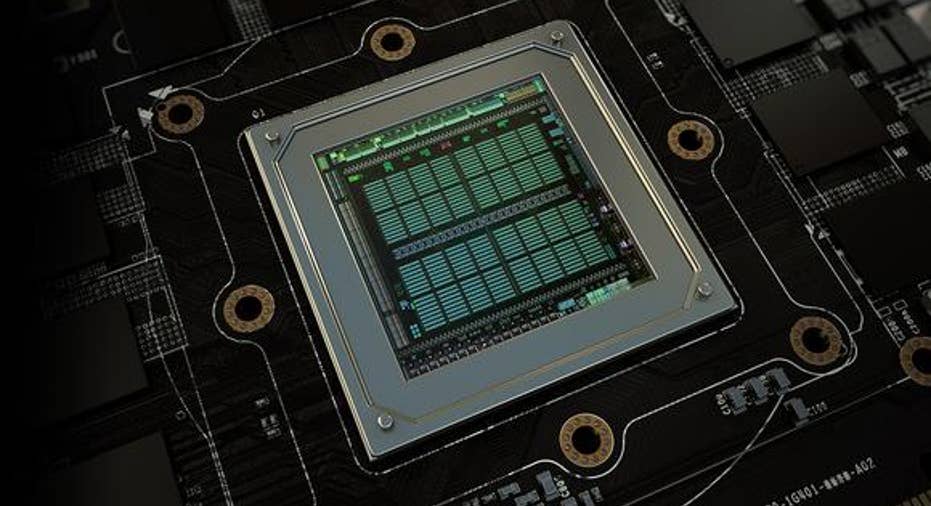 A rendering of NVIDIA's latest GM200 graphics chip. Image credit: NVIDIA.
Graphics specialist NVIDIA recently filed its form 10-K with the Securities and Exchange Commission. The report contains a wealth of information around its business performance in its most recent fiscal year, as well as some interesting details of the business that may not be widely known.
In this article, I'd like to go over three pieces of information from the filing that I found to be of particular interest.
NVIDIA's sales force and customersIn the 10-K, NVIDIA says that its sales teams work closely with partners that it collectively refers to as the "Channel." This "Channel," per the company, consists of:
Original equipment manufacturers (OEMs)
Original device manufacturers (ODMs)
System builders
Motherboard manufacturers
Add-in board manufacturers
Retailers/distributors
"Industry trendsetters"
NVIDIA says "members of [its] sales team have a high level of technical expertise and product and industry knowledge to support the competitive and complex design win process."
In addition to these sales teams, the company notes that it also has a "highly skilled team of application engineers to assist [its] Channel in designing, testing and qualifying system designs that incorporate [its] products."
The company goes on to say that, as a consequence of this "Channel strategy," its sales are concentrated among a small number of customers. The largest of these customers -- at 11% of revenue in its most recent fiscal year -- was ASUSTek Computer, which sells, among other things, gaming laptops and desktops utilizing NVIDIA's graphics processors, as well as add-in boards implementing those processors.
Notes on gross marginNVIDIA says that the gross profit margin of its graphics processor business rose in fiscal 2016 (the most recent fiscal year) "primarily due to a richer product mix." This product mix, the company says, was due to better sales of its gaming-oriented GeForce graphics processors as well as a decline in sales of graphics processors targeted at what it describes as "mainstream PC OEMs."
As far as the company's Tegra mobile processor business, the company says that margins here declined in fiscal 2016 relative to fiscal 2015 as a result of three factors:
"Inventory provisions";
The warranty charge it incurred when the company had to recall some of its SHIELD tablets; and
A shift in product mix within Tegra toward automotive and SHIELD devices and away from sales of platforms to smartphone/tablet OEMs.
Digging into the first and third items a bit more (the second should be obvious), NVIDIA explains that these "inventory provisions" were "related primarily to older generation Tegra products" in addition to "inventory purchase commitments in excess of estimated demand and excess component inventories for SHIELD products."
In other words, it would seem that some of its Tegra processor inventory "went bad" so to speak, and weaker-than-expected demand for its SHIELD devices led to the company being stuck with more components than it needed.
As far as the third item goes, NVIDIA indicated that sales of Tegra chips into tablets carried higher gross profit margins than do sales of chips into phones and "automotive module products."
I'm not surprised that its tablet chips were more lucrative than its smartphone-oriented chips, but the idea that tablet-oriented Tegra chips carry better margins than automotive-related chips is not what I would have expected.
Exchange rate risk?Many companies have talked about the impact that a stronger dollar relative to other currencies had had on their businesses, leading many such companies to talk about what revenues would have been in "constant currency."
In NVIDIA's 10-K filing, the company says that it considers its "direct exposure to foreign exchange rate fluctuations to be minimal."
The company goes on to explain that its "sales and arrangements with third-party manufacturers provide pricing and payment in United States dollars and are therefore not subject to exchange rate fluctuations."
That being said, the graphics specialist cautions that a stronger US dollar "would make [its] products more expensive," something that "could negatively impact [NVIDIA's] ability to compete." The company goes on to explain that in an environment where the US dollar weakens, its suppliers could raise prices.
Finally, NVIDIA notes that its operating expenses "benefit from a stronger dollar and are adversely affected by a weaker dollar."
The article 3 Interesting Insights from NVIDIA Corp.'s Form 10-K Filing originally appeared on Fool.com.
Ashraf Eassa has no position in any stocks mentioned. The Motley Fool recommends Nvidia. Try any of our Foolish newsletter services free for 30 days. We Fools may not all hold the same opinions, but we all believe that considering a diverse range of insights makes us better investors. The Motley Fool has a disclosure policy.
Copyright 1995 - 2016 The Motley Fool, LLC. All rights reserved. The Motley Fool has a disclosure policy.