3 Insightful Comments Johnson Controls' Management Wants You to Know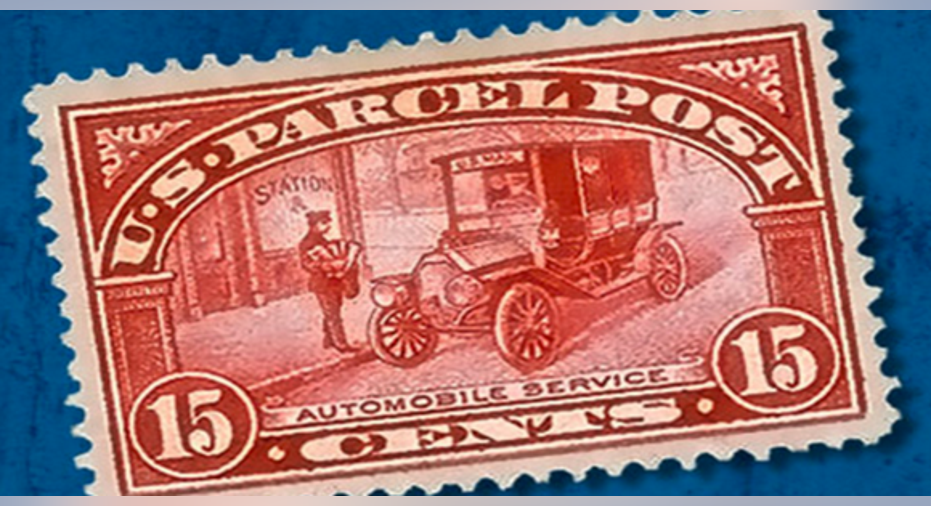 A 15-cent U.S. postage stamp features a postal delivery truck made by Johnson Service Company.Image source: Johnson Controls corporate website.
When a company reports its quarterly earnings, management often presents just a sketch of how the company performed. But equally important for investors is the conference call -- where management's commentary colors in the sketch, providing the full picture of the company's recent performance. Let's look at some of management's more notable comments from Johnson Controls' most recent call to help discern the full picture for Q2 2016.The best may be yet to comeShedding its automotive interiors business, Johnson Controls is anchoring its future on what it knows best -- building efficiency. More than 130 years ago, Warren Johnson patented the first thermostat; now, the company leverages its Internet of Things expertise in its Metasys Building Automation System. During the conference call, management revealed that it would be launching an updated Metasys in June. The more interesting comment, though, came later in the call.Responding to a question about the merger with Tyco International, Alex Molinaroli, Johnson Controls' chairman, president, and CEO, suggested that the synergies between the two companies may be even greater than the $500 million in operating synergies that had previously been identified -- the possibility of both short-term and long-term opportunities. According to Molinaroli, the $500 million opportunity is "going to really be cross-selling and commercial opportunity" of the Metasys system and Tyco's smart-services platform, Tyco On. For the long term, Molinaroli suggested thatbringing together Metasys and Tyco On is "a convergence of technology that will need an integrating platform," but it will require time; consequently, in terms of synergies, he framed the integration of the two platforms as a "second wave of opportunity."A new target emerging?On most conference calls, you can expect some unexpected news. In this case, a surprise came from the building efficiency segment. Over the next three years, Johnson Controls reported that it will replace3,600 rooftop units with more efficient HVAC equipment at 225 Target stores. Identified by management as an "energy savings" contract, deals of this sort are not the norm for Johnson Controls. Confirming an analyst's surprise at the deal, Molinaroli said: "I agree. It's something that you don't see a lot."In the future, we may see more of these types of deals, suggesting that Johnson Controls has some optionality in the services and support division of its building efficiency segment. Following the closing of the deal with Tyco, this optionality may expand even further. Molinaroli acknowledged that large retail deals like this may increase in the future: "I do think that we have a set of new products that makes us more competitive in that market, so we probably haven't been approaching it aggressively, so, hopefully, you'll see more in the future."Powering down?During the call, one analyst inquired about the slowdown in margin expansion for the power solutions segment. Referring to an investor presentation from last December, Brian J. Stief, CFO and executive vice president, reiterated that management had issued guided for a margin of approximately 17% in the power solutions segment for FY 2016 -- at the time, a downward revision of 50 basis points.
Image source: Johnson Controls corporate website.
He further hinted that the segment's margin may remain at that level for some time: "[W]e're also in the middle of constructing a plant in the north in China, and so I think the investment and some of the launch costs in China we're going to continue to see for a period of time."Stief's comment suggests that the company may have trouble achieving its mid-term goal of margin expansion to 18.5% to 19% by fiscal 2020. Although the segment's margin improved by 10 basis points during the quarter, this is a marked slowdown from the 70-bps margin expansion (excluding the effect of lead prices and foreign exchange) it reported during the previous quarter.Although the segment's margin may be stagnant, management is optimistic about the remainder of 2016; it raised its sales growth estimate to 4% to 6%.The takeawayOne would be hard-pressed to find someone who considers Johnson Controls -- with a history spanning 100 years -- as a growth business. But that's the reimagined identity that management is working toward, and it's not taking the pursuit lightly. According to Alex Molinaroli, he and the rest of management are "laser-focused in order to make this vision a reality."This should not sound so unfamiliar; other companies, such as General Electric, are seeking the same change. At this point, it seems Johnson Controls is on track, but investors should keep a close eye on the company to see if its "laser focus" ends up burning the company.
The article 3 Insightful Comments Johnson Controls' Management Wants You to Know originally appeared on Fool.com.
Scott Levine has no position in any stocks mentioned. The Motley Fool owns shares of General Electric Company and Johnson Controls,. Try any of our Foolish newsletter services free for 30 days. We Fools may not all hold the same opinions, but we all believe that considering a diverse range of insights makes us better investors. The Motley Fool has a disclosure policy.
Copyright 1995 - 2016 The Motley Fool, LLC. All rights reserved. The Motley Fool has a disclosure policy.