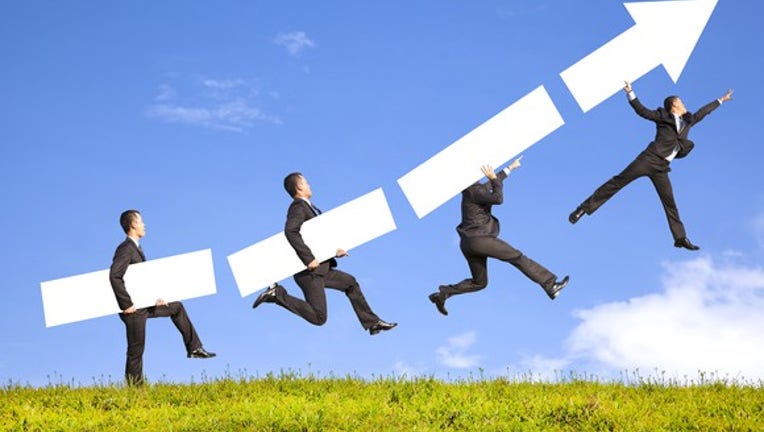 It's natural for investors to shy away from buying high-flying stocks. However, sometimes a stock takes off because of thesis-changing news. When that happens, it can sometimes make sense to buy, even after a stock has gone on a big run.
Dexcom(NASDAQ: DXCM),Shopify(NYSE: SHOP), andPortolaPharmaceuticals(NASDAQ: PTLA) are three stocks that haveall soared at least 40% since the start of the year.Here's why investors can believe that the good times will continue from here.
Image source: Getty Images.
Dexcom: Up 42%
Shareholders of the diabetes-focusedmedical-device company can thank two big announcements for the stock's big year-to-date rally.
First, Dexcom provided investors with a sneak peek at its fourth-quarter results during the 2017 J.P. Morgan Healthcare conference. Management said revenue would be about $168 million, representing 28% growth over the year-ago period. The company also guided for revenue to grow another 25% to 30% in 2017. Those figures compared favorably with what Wall Street had expected, sending shares screaming higher.
A few months later, Dexcom shared the wonderful news that people with diabetes who have Medicare can finally obtain reimbursement for the company's continuous glucose-monitoring system. In addition, Dexcom's G5 Mobile is currently the only system that fits the FDA'scriteria to justify coverage. That fact should provide Dexcom with a near monopoly among this patient population.
It's worth pointing out that Dexcom's management team gave 2017 revenue guidancebeforethe Medicare news hit the wire. That could mean management didn't bake that information into its forecast, so revenue might sail past that already lofty projection. If true, it wouldn't surprise me to see shares continue their upward trajectory.
Shopify: Up 68%
While the brick-and-mortar retail landscape is currently in a funk, the e-commerce retail space continues to be red hot. One company greatly benefiting from the shifting consumer landscape is Shopify, a leading provider of cloud-based e-commerce software for small- and medium-sized businesses.
Shopify helps hundreds of thousands of businesses conduct business online. The company's software makes it easy for these businesses tocreate a website, process payments, manage inventory, track shipping, and more. Accessing these services requires a monthly fee that starts at $29, which is a low enough price point to attract even price-sensitive customers.
When Shopify reported its fourth-quarter results, investors were blown away to learn that the company's customer count soared to 375,000 businesses. That's up sharply from the 243,000 it recorded in the fourth quarter last year, which helped drive total revenue up 86% year over year.
Despite its success, Shopify believes it has still only scratched the surface of what's possible. The company estimates that 11 million businesses could use its product just in the areas it currently operates in. Zoom out to the entire world, and that number jumps to 46 million.
If the company can continue to produce outstanding quarterly reports, I wouldn't be shocked at all to see shares continue to rise.
Portola Pharmaceuticals: Up 74%
2016 was a rough year forPortola Pharmaceuticals. Shares nosedivedafter the FDA gave the thumbs-downto AndexXa, the company's antidote to Factor Xa inhibitors such asJohnson & Johnson'sXarelto andBristol-Myers SquibbandPfizer's Eliquis.Mixed results from a phase 3 trial involving Portola's ownFactor Xa inhibitor betrixaban only added to the worries. When added together, shares plunged by more than 50%.
Since then, a handful of upbeat announcements from 2017 has reversed the stock's decline.
First, management told investors it expects to resubmit AndexXa to the FDA in the second quarter. That could put it on pace for an approval by late 2017 or early 2018.
Next, Portola got some good news from the FDA related to its pending approval of betrixaban. The agency toldPortola that it didn't identify any issues that would require an advisory committee meeting. Given thatbetrixaban has been granted both fast-track designation and priority review, investors took this news to mean that the drug stands a good chance of winning the thumbs-up by its PDUFA date of June 24.
Finally, investors cheered the company's decision to raise $150 million through a non-dilutive royalty agreement. The terms provided Portola with a $50 million upfront payment and an additional $100 million if the FDA approves AndexXa. In exchange, the company agreed to pay a tiered, mid-single-digit royalty based on worldwide sales. When coupled with the company's $319 million in cash at year's end, Portola looks to have plenty of financing lined up.
These events set up Portola to potentially announce the approval and launch of both AndexXa and betrixabanover the next 12 months. If everything goes according to plan, then I could easily see more gains ahead.
10 stocks we like better than ShopifyWhen investing geniuses David and Tom Gardner have a stock tip, it can pay to listen. After all, the newsletter they have run for over a decade, Motley Fool Stock Advisor, has tripled the market.*
David and Tom just revealed what they believe are the 10 best stocks for investors to buy right now... and Shopify wasn't one of them! That's right -- they think these 10 stocks are even better buys.
Click here to learn about these picks!
*Stock Advisor returns as of February 6, 2017
Brian Feroldi has no position in any stocks mentioned. The Motley Fool owns shares of and recommends Johnson and Johnson and Shopify. The Motley Fool has a disclosure policy.