3 Hot Stocks from a Top Hedge Fund Portfolio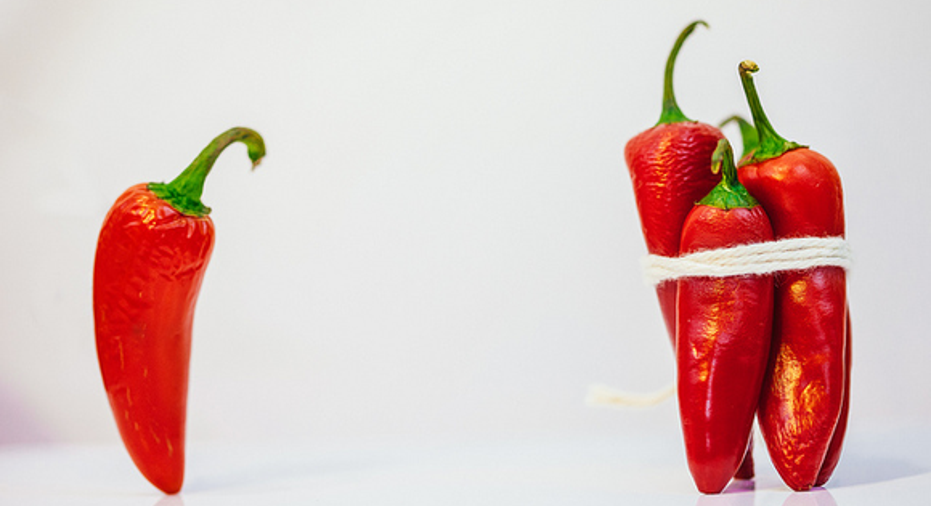 Canyon Capital Advisors is one of the largest hedge fund managers in the world, investing in everything from bank debt to distressed securities. It also runs a concentrated stock portfolio in which it makes bold bets on publicly traded companies.
Thanks to recent 13F filings, we now have a look into what stocks Canyon Capital Advisors was buying in the most recent quarter. Here are its three biggest investments, all of which it bought even more of in the last 90 days.
1. Not cutting this cordCord-cutting remains the subject of the hour in the cable industry, but Canyon Capital Advisors isn't backing down on a big bet on cable. The company increased its stake in its largest holding, Comcast Corp. , bringing it up to 10.6% of its stock portfolio in the third quarter.
Cable may face its challenges, but Comcast's dominant market position probably gives it the upper hand. Its filings note that its cable communications segment generated 63% of its total revenue from 27.4 million customer relationships. Its cable and fiber lines also pass by more than 55 million homes and businesses, often doing so in cities where there is little or no competition for a bundle package of cable, Internet, and phone.
And although its losing subscribers in video -- what it calls sales of mostly cable subscriptions -- the bleed is slowing. It lost 124,000 customers in the first nine months of 2015, versus 200,000 in the same period of 2014. That's a relatively small loss, given that it has retained more than 22 million video customers and has seen growth in both Internet and phone customers.
The company is simply crushing it at the box office, where its stake in Universal paid off in the form of hits such as Jurassic World,Minions, and Furious 7, all of whichtopped the $1 billion mark this year, a first for any studio.
2. The car industry's favorite bankerWhen it comes to making car loans, Ally Financial is one of the biggest and most concentrated lenders. Separated from General Motors during the financial crisis, the Internet bank remains one of the biggest players in auto financing.
Ally Financial is a turnaround story. The company has slowly replaced high-cost debt with lower-cost customer deposits. This year, it added new rate tiers, which it suggested will give it flexibility to offer different rates to its largest depositors, perhaps when rates increase in the future.
It's also been separating itself from expensive benefits such as ATM fee reimbursements, suggesting that its deposit franchise is maturing and it can begin to take more of its interest and fee income to the bottom line. The case for Ally Financial is that it's simply cheap, trading at about 0.7 times book value, well below most banks.
3. A spin of the roulette wheelHaving risen more than 11-fold from its Financial Crisis lows, MGM Resorts remains a top pick for Canyon Capital Advisors, which increased its stake by 21% last quarter.
The casino and resorts business is known for its cyclicality, and though performance has improved, gambling isn't the extraordinarily profitable business it used to be. MGM derives the bulk of its revenue from Las Vegas, where visitor volume grew only 2%, revenue per available room grew 1%, and gambling revenue on the Strip fell by 1% for the first nine months of 2015.
Those typically aren't the kind of industry-level numbers that lead to earnings beats, but it's much better than some international gambling hot spots. In Macau, industrywide gambling revenue fell by 36% in the first nine months of 2015 compared with the prior-year period.
The third quarter showed some improvements at the company's core Las Vegas properties, with occupancy and revenue per available room jumping at all nine of its Strip properties.
The company intends to turn some of its most-prized real estate assets into a standalone real estate investment trust, which it hopes to complete in the second quarter of 2016. The transaction should reduce its tax bill, while shifting billions of dollars of real estate and debt off its balance sheet. Call it a "special situation" worth watching.
Though no hedge fund bats 1.000, using top funds' 13F filings for idea generation is a great way to pick the brains of some of the world's best investors.
The article 3 Hot Stocks from a Top Hedge Fund Portfolio originally appeared on Fool.com.
Jordan Wathen has no position in any stocks mentioned. The Motley Fool recommends General Motors. Try any of our Foolish newsletter services free for 30 days. We Fools may not all hold the same opinions, but we all believe that considering a diverse range of insights makes us better investors. The Motley Fool has a disclosure policy.
Copyright 1995 - 2015 The Motley Fool, LLC. All rights reserved. The Motley Fool has a disclosure policy.