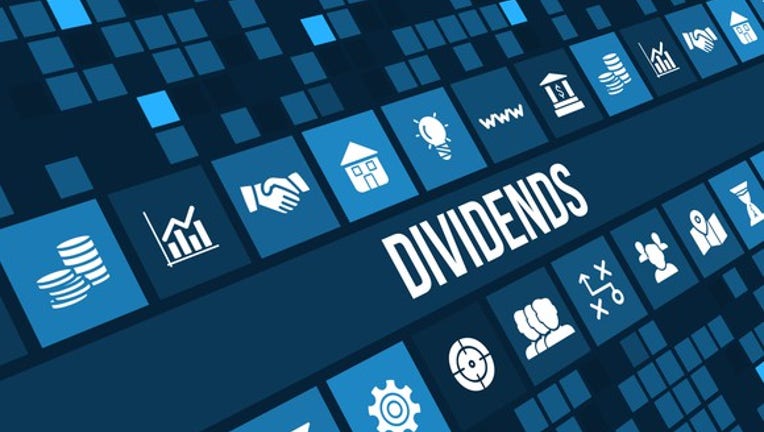 Image source: Getty Images.
High-yielding dividend stocks are always attractive to income investors looking for ways to generate more cash from their investment portfolios. Although there are traps for the unwary among the highest-yielding stocks in the market, smart dividend investors also know that you can find potential bargains if you look carefully. Below, we'll look at some key statistics about dividend stocks that carry high yields, with an eye toward shedding light on how to find the winners and avoid problematic stocks.
1. The Dow Jones Industrials has become a high-yield haven for solid dividend stocks.
It's hard to think of the Dow Jones Industrials as being a hotbed of high-yield dividend activity. But when it comes to producing stocks that exceed the stock market average for dividend yields by a sizable margin, it's hard to outdo the Dow 30.
As of right now, fully half of the Dow's components pay dividend yields of more than 3%. The highest-yielding Dow stocks are in the areas that dividend investors would expect, including the traditionally high-paying telecom sector and the beaten-down energy stocks in the average. However, many of the 15 stocks that yield 3% or more have years or even decades of history of raising their dividends year in and year out through good times and bad. You won't find the double-digit percentage yields in the Dow that a few high-profile high-yield dividend stocks provide. But for consistent income, the Dow is worth a close look.
2. Double-digit dividend yields usually come with big risks.
The gold standard for high-yield dividend stocks is being able to pay a dividend yield of 10% or more. Yet when you look at the stocks that are able to produce yields of that amount, you can almost always find some potential flaw that poses a long-term threat to the dividend or the stock's future prospects.
For instance, right now, two companies in the S&P 500 pay yields of more than 10%. Seagate Technology recently reported a quarterly loss for the first time in more than five years, and the hard disk drive maker is facing the challenge of seeing reduced spending on its traditional storage devices as customers move toward cloud-based solutions. Seagate has the potential to provide larger enterprise storage solutions to take advantage of the cloud-computing trend and is working at more advanced technology. But the stock has plunged as investors fear that the company has seen its peak earnings. If profits remain elusive, then Seagate could eventually cut its dividend as well.
For Williams Companies , the threat is even more explicit. On Wednesday, the energy company said that it would cut its dividend if its merger with Energy Transfer Equity doesn't go through as planned. The two companies have been working on a merger for more than a year, but the intervening plunge in crude oil prices put a wrench in the economics of the deal. With great uncertainty, dividend investors simply can't count on a merger getting done in a way that will preserve the income they've come to count on from their shareholdings.
3. High-yield dividend stocks are outperforming the broader stock market.
Many investors choose dividend stocks because they see them as being less volatile, and some are even willing to sacrifice potential return in order to get a smoother ride in their portfolios. Yet recently, the best-quality high-yield dividend stocks have actually outperformed the S&P 500 and other major market benchmarks.
For instance, between the first quarter of 2015 and the first quarter of 2016, the S&P High Yield Dividend Aristocrats outperformed the S&P 500 by more than 7 percentage points. The regular S&P 500 Dividend Aristocrats list only managed an outperformance of 5 percentage points over the broader benchmark, showing the increased value that high-yield dividend stocks provided. That won't always be the case from year to year, but in the long run, the power of dividend stocks compared to peers that don't pay dividends at all has shown a demonstrated ability to produce solid returns.
If you want to invest in high-yield dividend stocks, you have to know what you're getting into. Potential profits can be huge, but you have to avoid the pitfalls that can eat into your returns. Otherwise, the dangers of high-yield dividend investing can outweigh the benefits.
The article 3 High-Yield Dividend Stats That Will Blow You Away originally appeared on Fool.com.
Dan Caplinger has no position in any stocks mentioned. The Motley Fool has no position in any of the stocks mentioned. Try any of our Foolish newsletter services free for 30 days. We Fools may not all hold the same opinions, but we all believe that considering a diverse range of insights makes us better investors. The Motley Fool has a disclosure policy.
Copyright 1995 - 2016 The Motley Fool, LLC. All rights reserved. The Motley Fool has a disclosure policy.