3 High-Growth Stocks You May Be Overlooking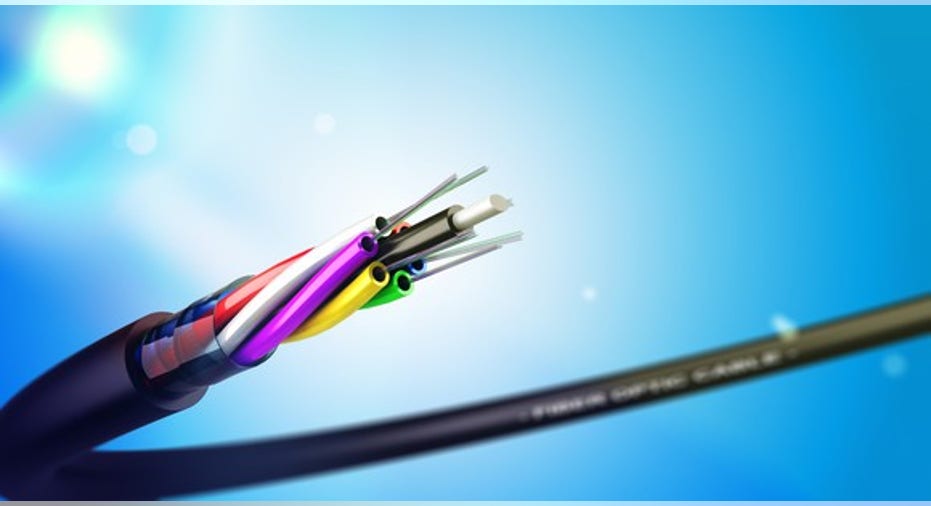 With thousands of stocks on the market, it's easy for investors to overlook high-growth stocks which aren't widely covered by the financial media. Today, we'll take a closer look at three such lesser-known companies with impressive growth figures -- Oclaro (NASDAQ: OCLR), CyberArk (NASDAQ: CYBR), and Momo (NASDAQ: MOMO).
Oclaro
Oclaro makes optical components, modules, and subsystems for the service provider, data center, and enterprise markets. These customers are all upgrading their systems to deal with bandwidth bottlenecks caused by streaming video, cloud-based apps, app virtualization, and other data-intensive tasks.
Image source: Getty Images.
That rising demand helped Oclaro postaccelerating double-digit annual sales growth over the past four quarters. Sales rose 64% annually to $153.9 million last quarter, fueled by robust demand for its "100G and beyond" portfolio of high-speed optical products. Non-GAAP earnings soared 600% to $0.21 per share. Analysts expect Oclaro's revenue and non-GAAP earnings to respectively rise another 51% and 347% this year.
Oclaro's stock has doubled over the past 12 months, but it remains reasonably valued at 25 times earnings, which is lower than its industry average of 26. Its forward P/E of 10 also looks cheap relative to its projected earnings growth. However, Oclaro shares have fallen 15% over the past month due to a combination of profit taking, potential export restrictions on its major Chinese customer ZTE, and wildly diverging forecasts from its industry peers.
CyberArk
CyberArk is a cybersecurity company that dominates the niche PAM (privileged account management) market. Instead of focusing on external threats, as many other cybersecurity firms do, CyberArk's PAM solutions shield organizations from internal threats like careless or disgruntled employees.
Rising demand for PAM solutions helped CyberArk post double-digit annual sales growth in every quarter since its IPO in late 2014. Sales rose25% annually to $64.4 million last quarter, and non-GAAP earnings rose 5% to $0.41 per share. Its GAAP earnings -- a rarity in the low-margin cybersecurity industry -- remained flat at $0.28 per share. CyberArk's bottom-line growth has slowed over the past few quarters due to heavier investments in sales and marketing to expand its customer base.
CyberArk expects its revenue to rise 24% at the midpoint this year, but non-GAAP earnings are expected to drop about 3% -- which missed the consensus estimate for 6% growth. CyberArk also isn't cheap at 65 times earnings, which is more than double the industry average of 29 for enterprise software companies. Despite those challenges, CyberArk rallied more than 30% over the past 12 months, and it remains one of the few profitable cybersecurity players on the market.
Momo
Momo's social networking app lets users search for nearby users based on their personal profiles, then contact them to meet in real life. Due to its reputation as a dating tool, Momo is often called the "Chinese Tinder." The company went public in 2014, and it's posted triple-digit sales growth over the past three quarters as its stock price surged 140% over the past 12 months.
Momo's mobile app. Image source: Google Play.
Last quarter, Momo's revenue rose a whopping 524% annually to $246.1 million as its live-video service revenue grew from $1 million in the prior-year quarter to $194.8 million. That business model, which is used by many other social networks in China, lets users buy virtual gifts for their favorite broadcasters. That platform had 3.5 million paying users at the end of the quarter. Momo's monthly active users also rose 16% annually to 81.1 million.
Momo is also highly profitable. Its non-GAAP earnings rose from $0.06 in the prior-year quarter to $0.44, and its GAAP earnings rose from $0.03 to $0.41. Analysts expect its revenue and non-GAAP earnings to respectively rise 97% and 56% this year. Momo trades at 44 times earnings, but that multiple remains much lower than its industry average of 334 and looks reasonable relative to its earnings growth rates.
The key takeaway
Investors should always remember that while some great investments are hiding in plain sight, others can be tough to spot without a stock screener. If you like to dig deeper into overlooked investments, you should take a closer look at Oclaro, CyberArk, and Momo, which could all have a lot more room to run.
10 stocks we like better than OclaroWhen investing geniuses David and Tom Gardner have a stock tip, it can pay to listen. After all, the newsletter they have run for over a decade, Motley Fool Stock Advisor, has tripled the market.*
David and Tom just revealed what they believe are the 10 best stocks for investors to buy right now... and Oclaro wasn't one of them! That's right -- they think these 10 stocks are even better buys.
Click here to learn about these picks!
*Stock Advisor returns as of February 6, 2017
Leo Sun has no position in any stocks mentioned. The Motley Fool recommends CyberArk Software. The Motley Fool has a disclosure policy.