3 Healthcare Stocks You May Be Overlooking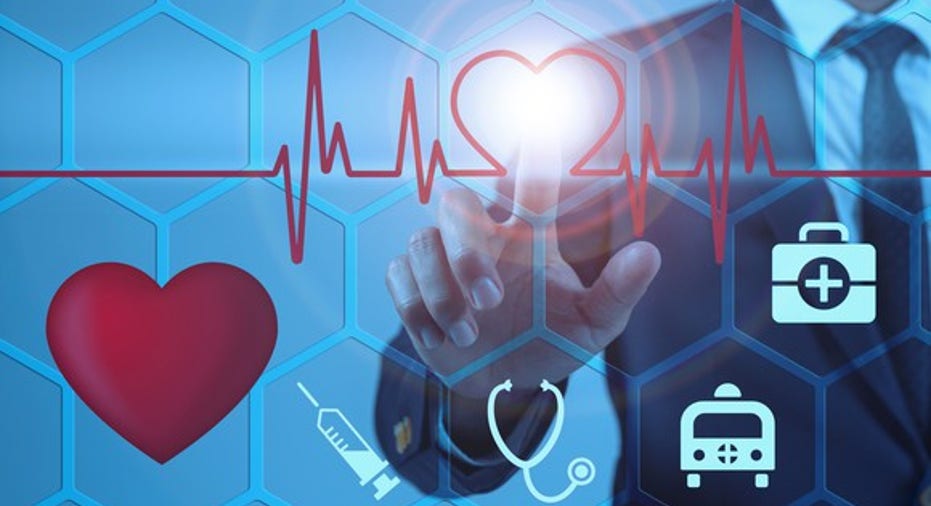 Image source: Getty Images.
It's been a mediocre year so far for many stocks. Thanks in part to the reaction over "Brexit," the major broader market indexes are close to where they started in 2016. In the midst of all the blahs, though, several healthcare stocks have taken off. And they're not all biotech or Big Pharma stocks that garner a lot of attention. Here are three healthcare stocks that are doing quite well which you might have overlooked.
1. Endologix
Shares of Endologix , which makes medical devices for treating aortic disorders, have risen 24% year-to-date. Some observers weren't so optimistic about the stock back in October, though. Endologix's announcement of its planned acquisition of TriVascular Technologies, made possible by taking on more debt, caused shares to plunge 35%.
The past six months, however, have been a different story altogether. Endologix and TriVascular completed their merger in early February without a hitch.That milestone was followed by multiple rounds of positive clinical study results.
Endologix's most recent good news appears to bode well for the company's future prospects. At the 2016Society of Vascular Surgery annual meeting on June 9, Endologix presented results from itsItalian Research Nellix Endoprosthesis ("IRENE") study. This study was designed to evaluate Endologix's Nelix system for theendovascular repair of infrarenal abdominal aortic aneurysms.
Procedural technical success was achieved for every single one of the 88% of patients treated within the device's instructions for use. The mortality rate resulting from all causes was a low 0.9%. And only 2.4% of patients experienced endoleaks (blood in the aneurysm cavity).These results prompted one analyst, Glenn Navarro with RBC Capital Markets, to call Nellix a "game changer" for treatingabdominal aortic aneurysms.
Endologix appears poised to see strong earnings growth over the next few years from Nellix and TriVascular's Ovation devices for endovascular aortic repair. The company forecasts annual earnings growth of 20% over the next five years. Wall Street thinks the actual number could be even higher.
2. Edwards Lifesciences
Edwards Lifesciences stands out as another solid healthcare performer, with shares up over 26% year-to-date. Like Endologix, Edwards makes medical devices for the cardiovascular market. In this case, however, the devices are transcatheter heart valves.
Two positive announcements on back-to-back days in early April sent Edwards' shares soaring. The company reported on April 2 that its Sapien XT valve compared favorably with surgery in the primary endpoint measure of all-cause mortality or disabling stroke at two years.
On the following day, Edwards announced that its Sapien 3 valve proved clinically superior to surgery for transcatheter aortic valve replacement at one year. The study found that nearly half as many deaths and disabling strokes occurred with patients receiving the Sapien 3 valve compared to those who underwent surgery. Both of these results could help establish the Sapien valves as go-to alternatives to open heart surgery for patients with severeaortic stenosis.
It remains to be seen how the United Kingdom's exit from the European Union will affect Edwards. Around 27% of the company's total revenue came from Europe in the first quarter. Weakness in Europe has taken a toll on the company's financial results in the past.
My view, though, is that the solid potential for the Sapien product line outweighs any jitters over Europe. Edwards should continue to produce nice returns for long-term investors.
3. Veeva Systems
Veeva Systems isn't too far behind Endologix and Edwards Lifesciences. Shares of the provider of cloud software data solutions to the life sciences industry are up nearly 18% so far this year.
Exceptionally strong first-quarter results served as the key springboard for Veeva's stock performance in 2016. The company posted a year-over-year revenue increase of 33%. Even more encouraging was Veeva's subscription services revenue jump of 39% compared to the prior year period.
Continued innovation is a strong suit for Veeva. Two of the company's newest products, Veeva Vault Registrations and Veeva Vault SubmissionsArchive,appear to be building momentum. Veeva also recently launched its quality management system, Veeva Vault QMS, and Veeva Network Product Master, which provides a single view to customers to see all of their product information.
One thing to note about Veeva, however, is that its stock isn't cheap. Veeva's trailing 12-month earnings multiple is just over 90. However, analysts think the company can grow earnings by nearly 25% annually over the next few years, whichhelps make Veeva's frothy earnings multiple a little easier to handle.
I expect Veeva to continue performing well overall as it gains more customers in the life sciences market and picks up add-on business from new products. However, the stock is likely to be somewhat volatile with its premium valuation.
The article 3 Healthcare Stocks You May Be Overlooking originally appeared on Fool.com.
Keith Speights has no position in any stocks mentioned. The Motley Fool owns shares of and recommends Veeva Systems. Try any of our Foolish newsletter services free for 30 days. We Fools may not all hold the same opinions, but we all believe that considering a diverse range of insights makes us better investors. The Motley Fool has a disclosure policy.
Copyright 1995 - 2016 The Motley Fool, LLC. All rights reserved. The Motley Fool has a disclosure policy.